All roads lead to ….. Zuleta is worth your visit if you want to explore a beautiful & authentic rural Andean area. Zuleta is located in the middle of the Triangle Otavalo – Cayambe – Ibarra.
However, if you choose to visit Zuleta directly from our hotel Doña Esther in Otavalo there's an alternative route. Taking the road from the San Pablo lake & town directly to Zuleta. A beautiful area in itself.
All in all, a region ideal for hikers, bikers & horse riders. Or also just to tour around or have yourself a picnic.
Visit to Zuleta: in pictures
Instead of writing it all down for you, I'll fill this post mostly with photo impressions. Pictures taken by my daughter Lisa during a recent visit to Zuleta.
That said, every time we visit the Zuleta area we get new impressions & views. In other words, your own experience depends on what you wanna do there & what you're looking for. The objective of this photo-file is mainly to give you an idea of the area's beauty.
Enjoy!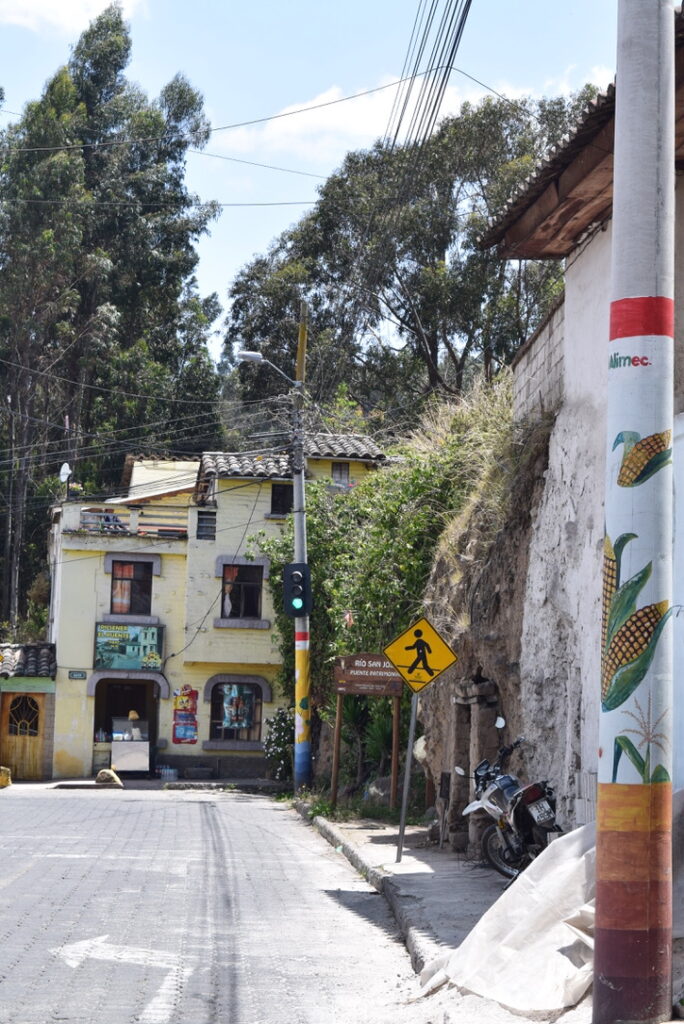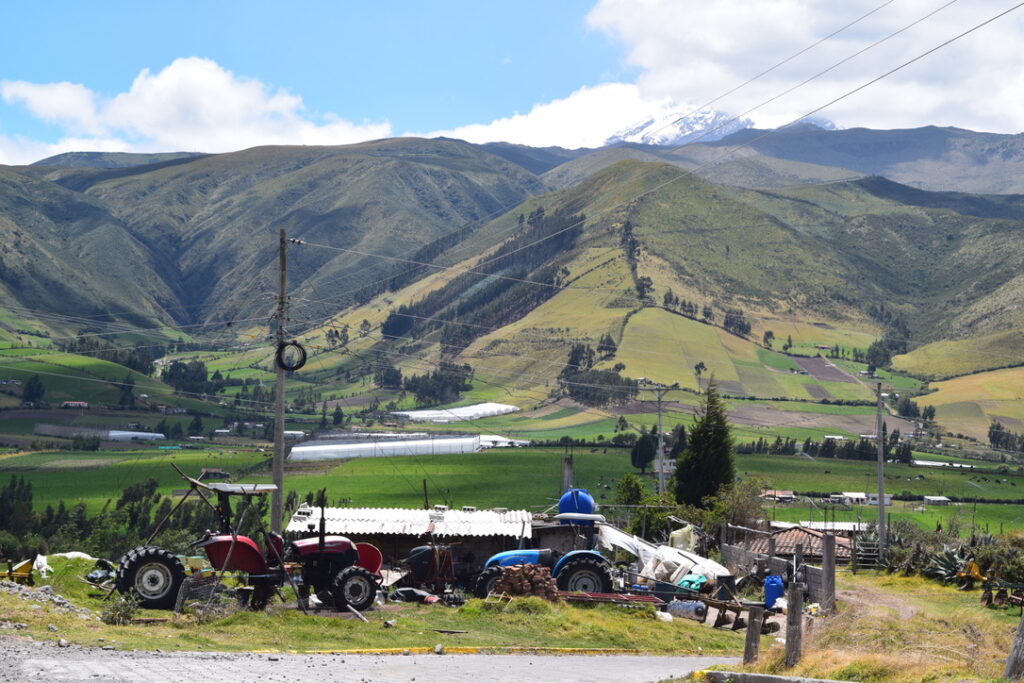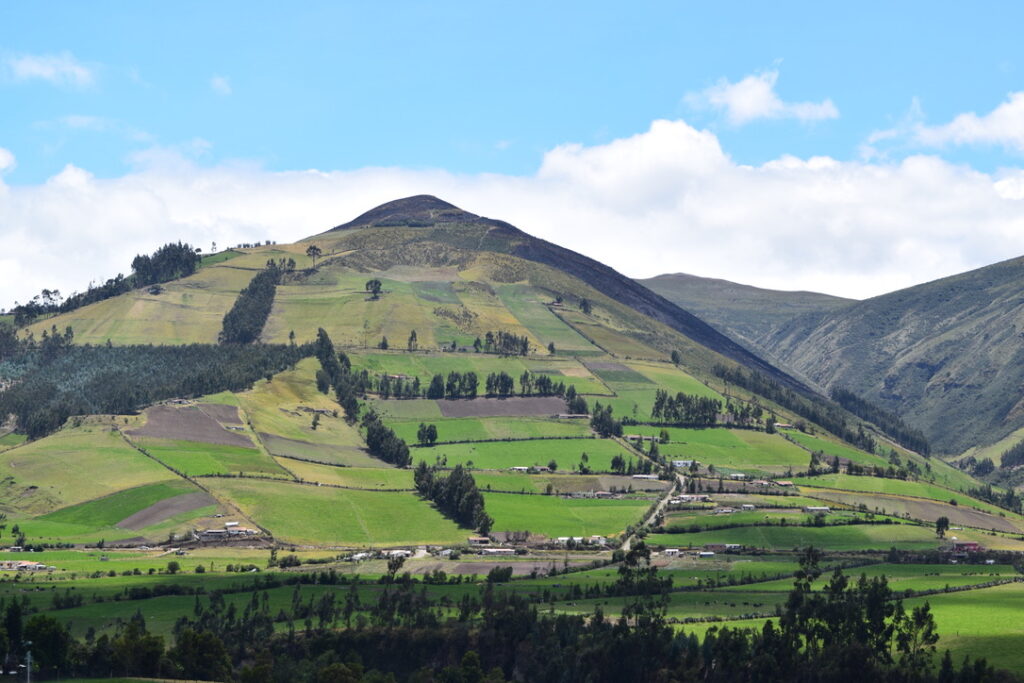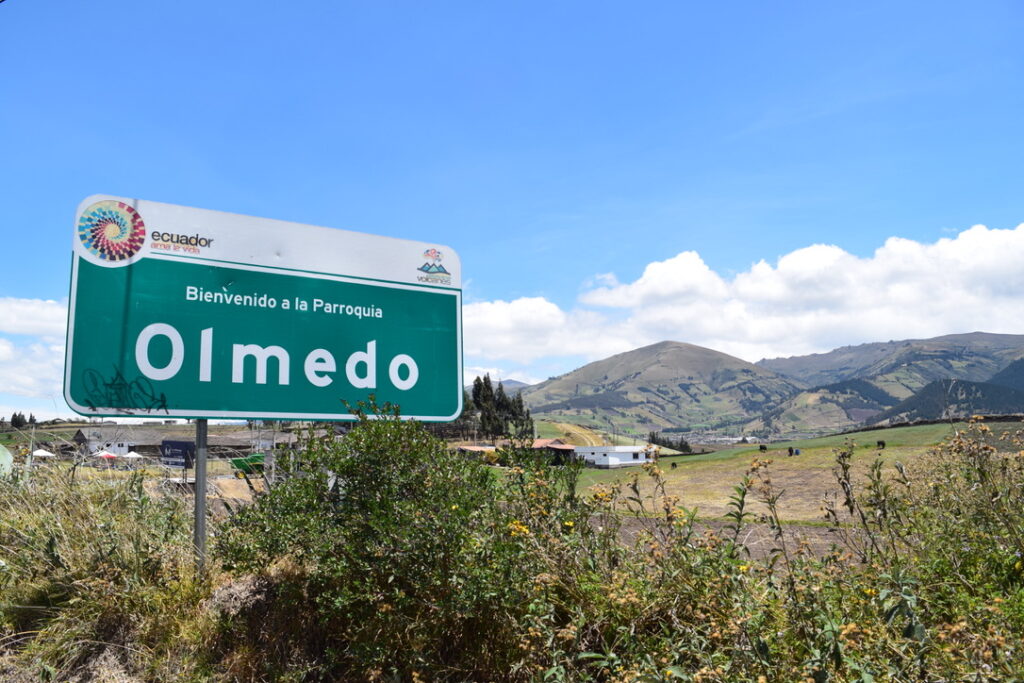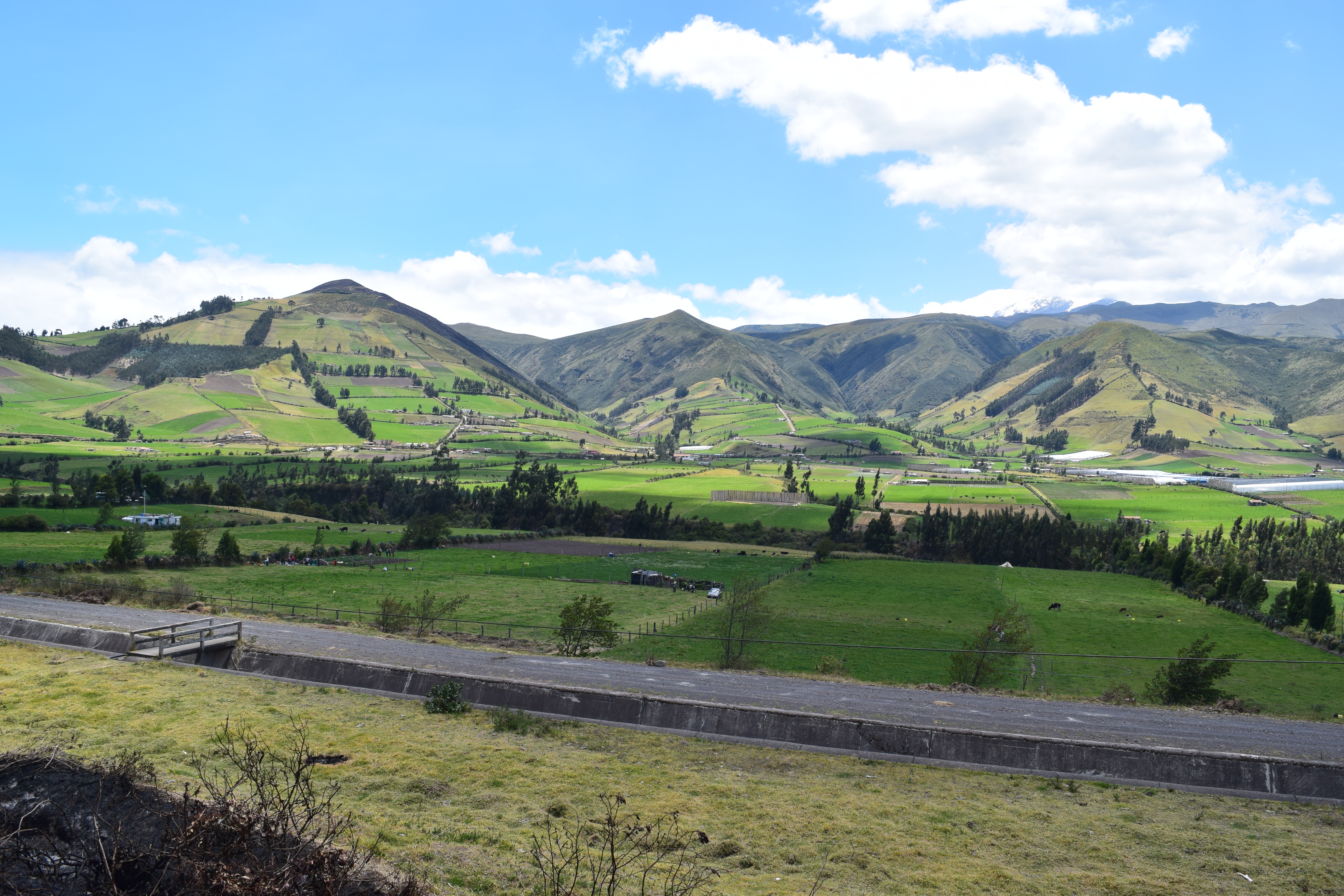 After Olmedo, Pichincha you cross over to the northern province of Imbabura. The first place you encounter is the beautiful village of Zuleta.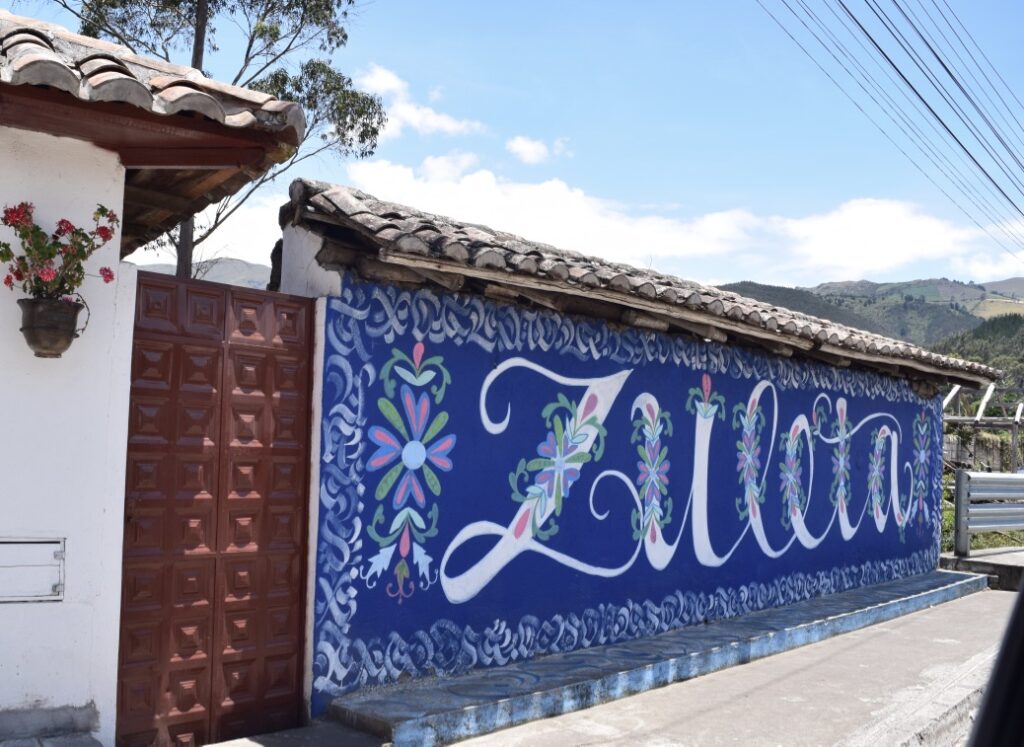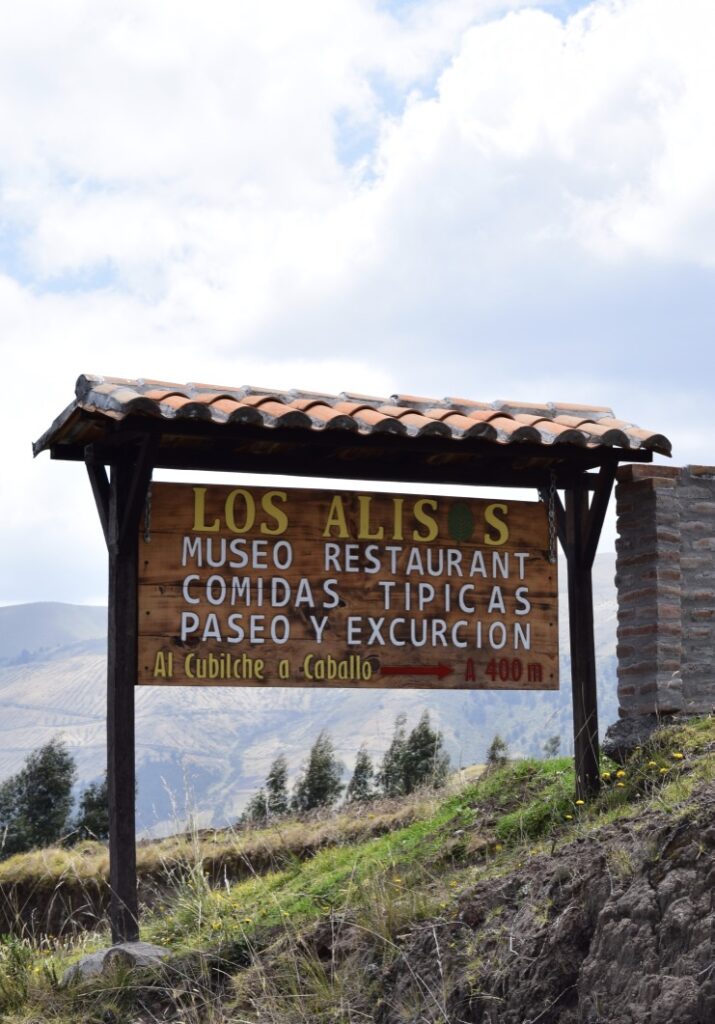 Hacienda Zuleta
Central in the area you'll find the Hacienda Zuleta. A hacienda with its own long history, but one of the few that's still operative until this day. Not as a hacienda, but as a working farm which produces cheese, honey, marmalades & other products. Besides being a luxury hotel & restaurant.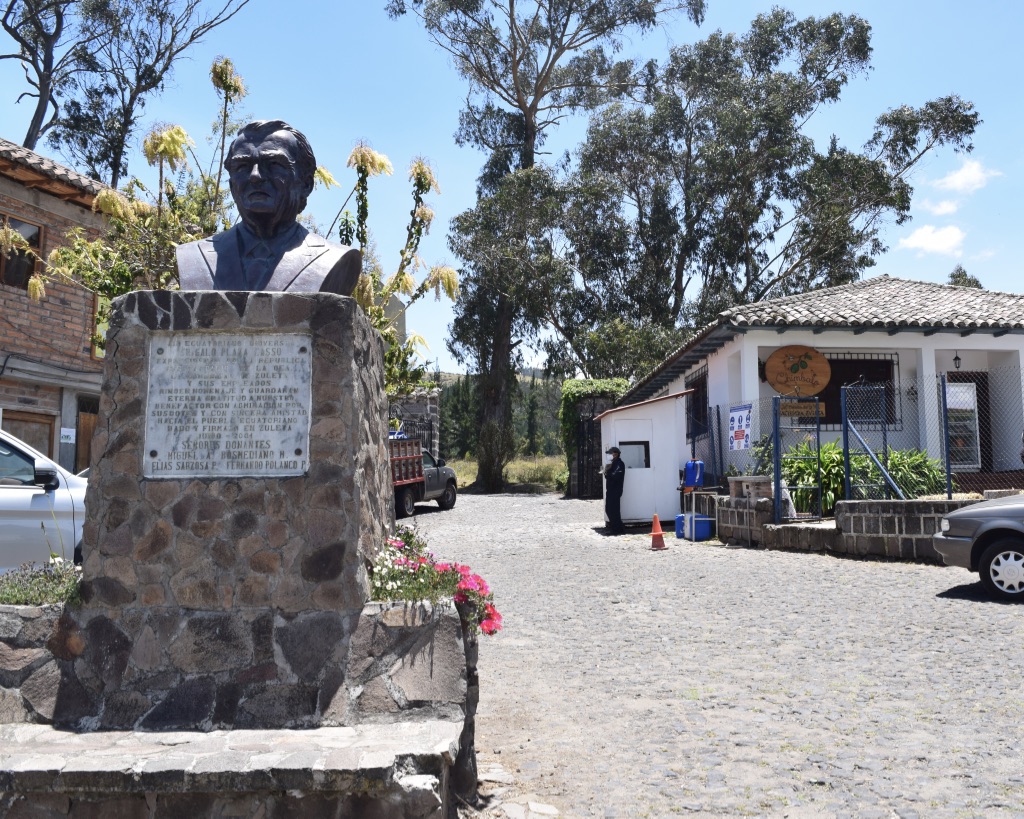 You can only visit the Hacienda de Zuleta with a reservation.
At the entrance though there's a cafeteria/shop & terrace which serves coffee, cake, ice cream & some tasty lunch plates (The shop opens Wednesdays – Sundays, the cafeteria so far only on Saturdays & Sundays).
If the cafeteria is closed, you can try one of the restaurants along the route Ayora – Ibarra. Almost all of them specialise in lamb chops from the grill – so-called "borrego" – but most serve other plates as well.
Besides having a bite, you'll find several small handicraft shops along the way with local products, like embroidery, wood works, honey and other products.
And on to Angochagua, Imbabura
Continuing on, you can make a detour to the little village of Angochagua. Actually the head village of the parish of the same name, of which Zuleta is a part.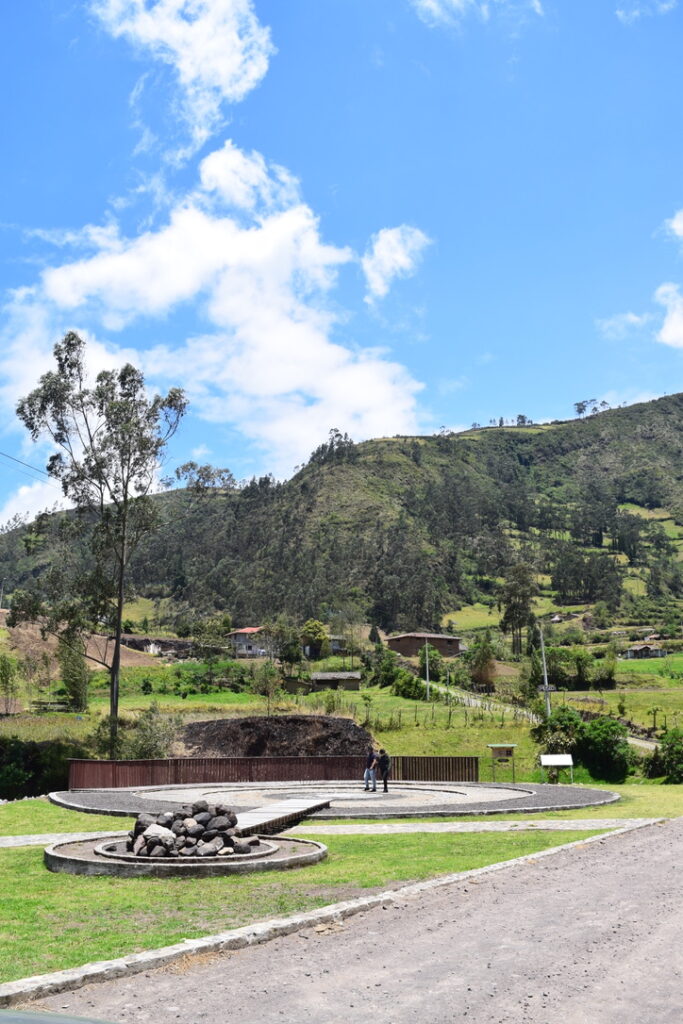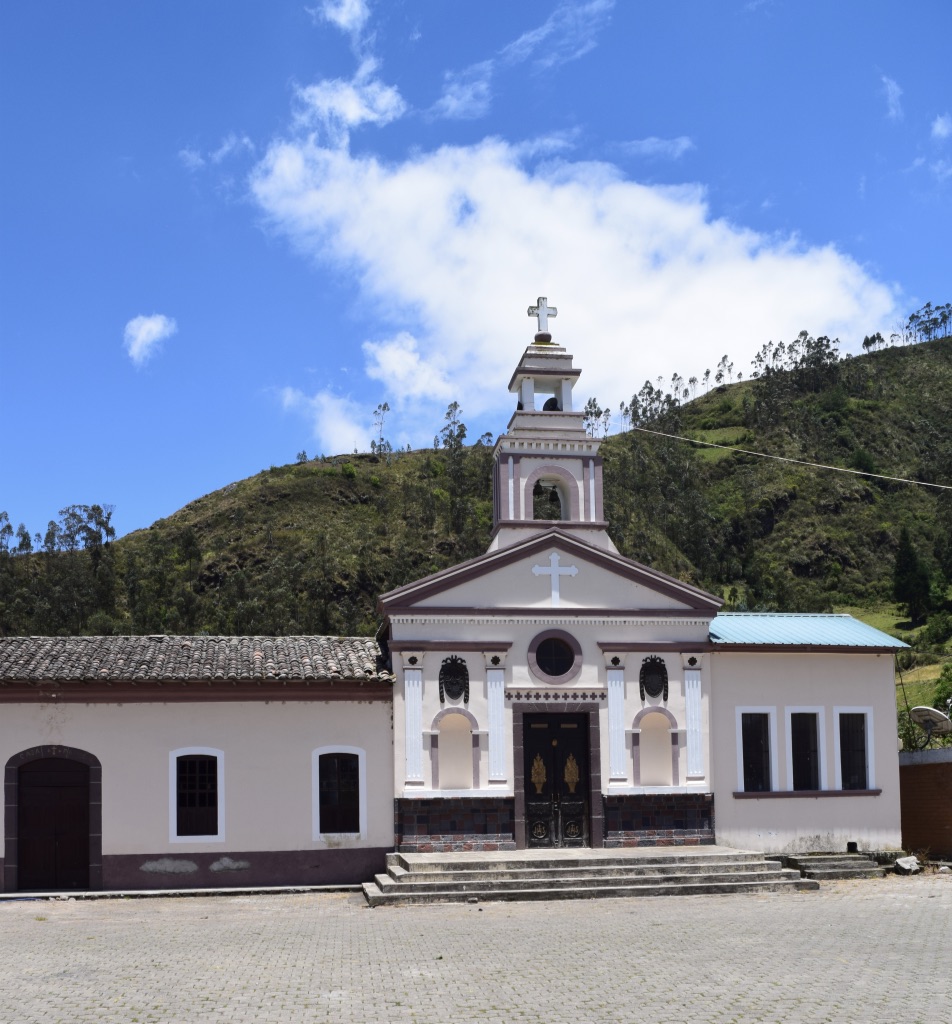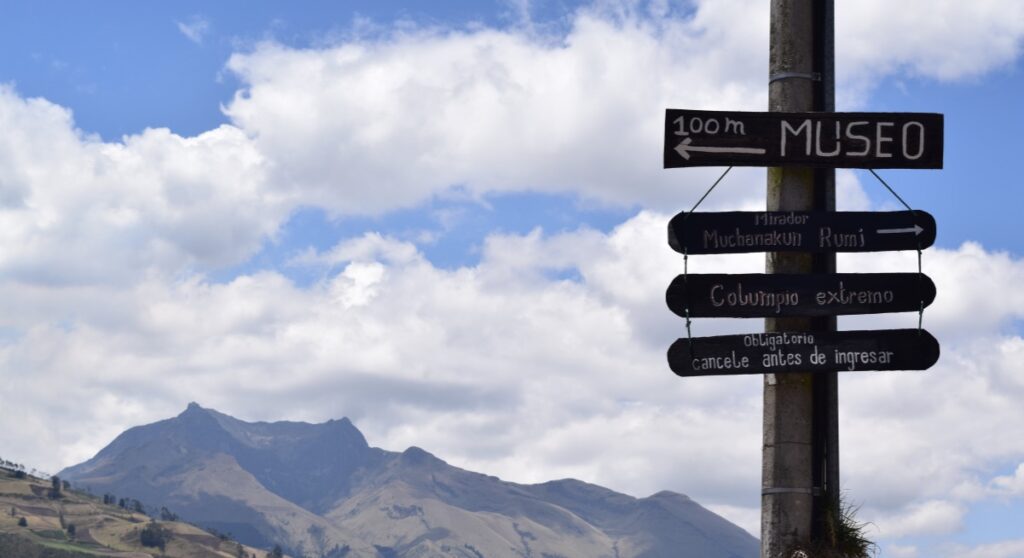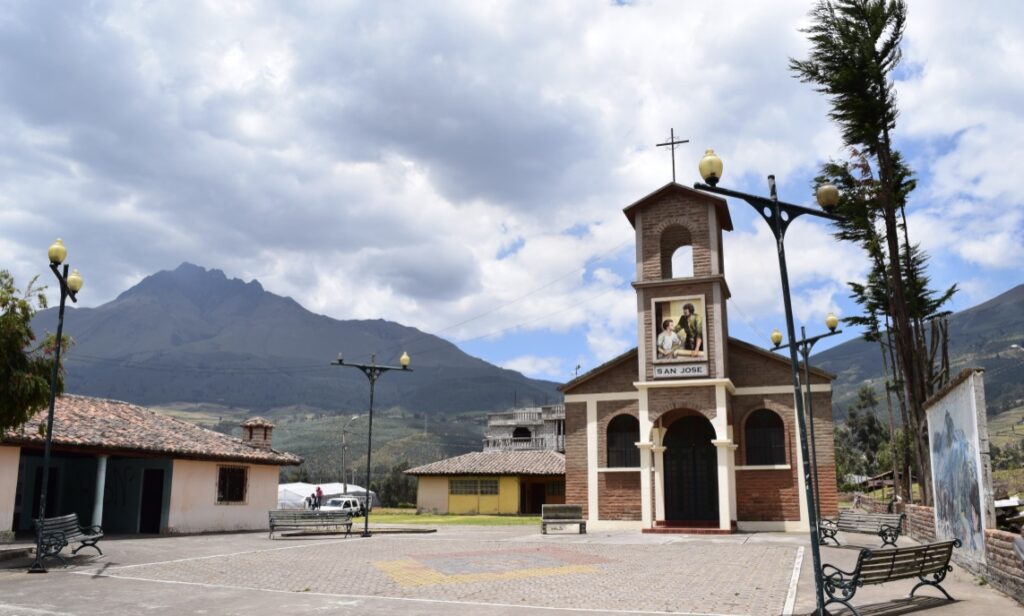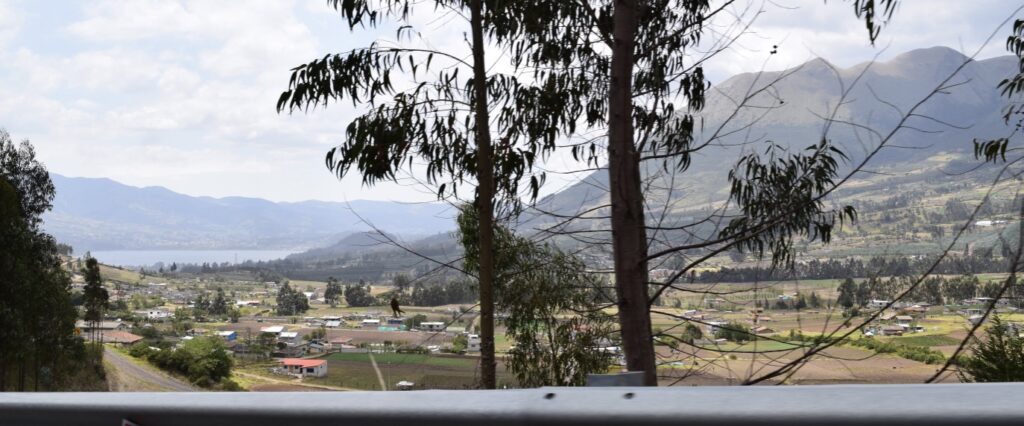 *****
How to get to Zuleta?
There are no buses to the area, so if you don't have your own (rented) car, the only option is to hire a taxi.
If you arrange a taxi & tour on your own, I'd like to recommend you to:
Negotiate a price beforehand & pay at the end of the tour.
And secondly, be sure he/she knows how to drive. (Hard to know beforehand, but I'd say hire a somewhat older driver & if you don't like the way he/she drives soon enough, look for another one).
Alternatively, we – at Hotel Doña Esther/Restaurante Árbol de Montalvo – can arrange a taxi for you. For a good price & driven by a friendly, trustworthy & professional driver.
IMPORTANT: We can only provide this service to guests of our hotel.
Combining a visit to Zuleta with other attractions
* If you like we can prepare a take-away box lunch ($6.00 each) for you at the hotel.
Contact us:
Just write to us with your questions & wishes, and we'll help you out:
.
.
For other Things to do in & around Otavalo, go to: Otavalo Attractions
For an overview of all travel posts of my blog, go to: the Home Page.
Final message, for fellow travel writers & bloggers: TravelPayOuts is a global integrated affiliate program focused exclusively on travel offers. If it works for me, it will probably work for you too: TravelPayOuts.