After you made your decision to Travel to Ecuador, another valid question may be: include a visit to Mount Chimborazo or Mount Cotopaxi? Visit both? Only one of them? Or none at all?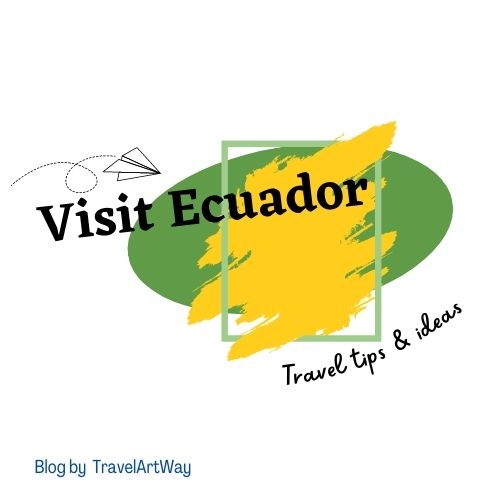 A logical question, the Chimborazo and the Cotopaxi being the highest volcanoes of Ecuador. Pure nature. Marvelous earthly pieces of work.
So no surprise that guests of our hotel – Hotel Doña Esther – ask us regularly about these two major giants before deciding which one to visit: Chimborazo and / or Cotopaxi. Or none at all?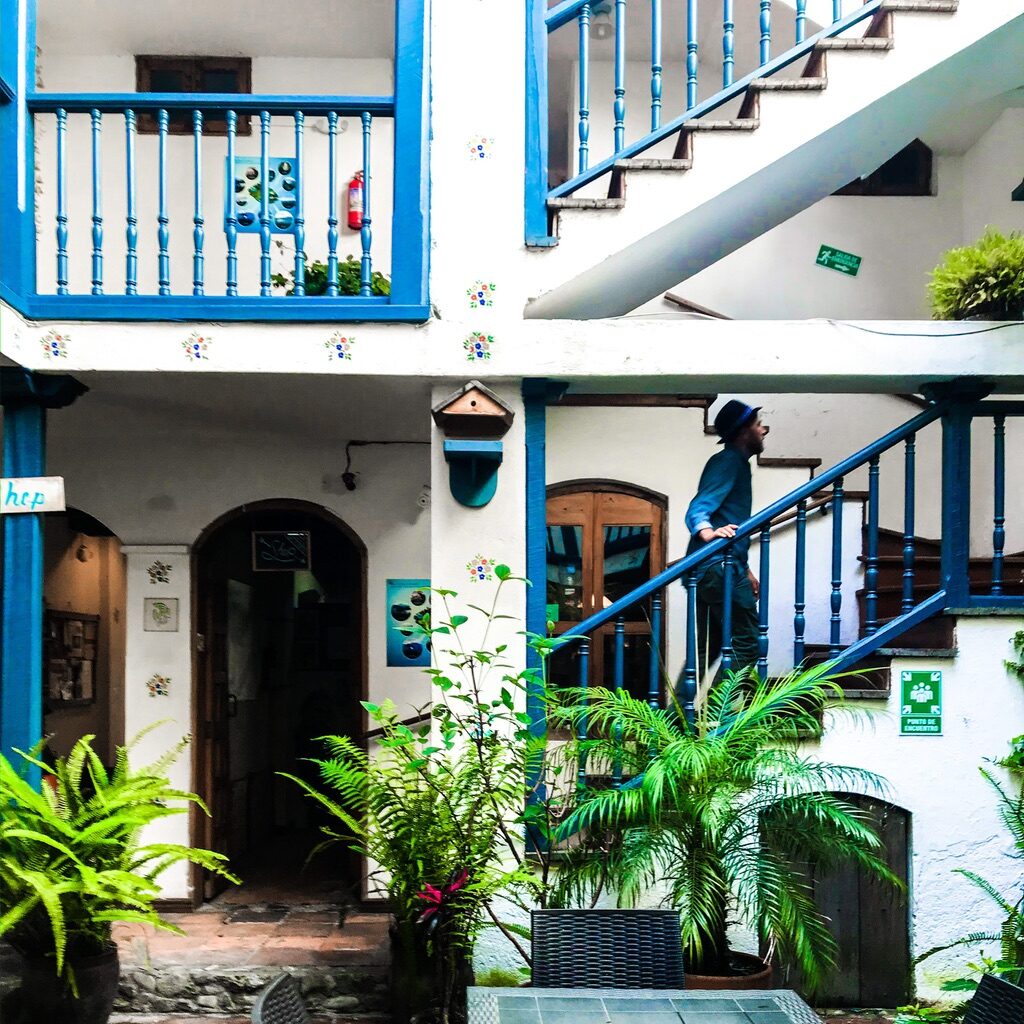 However, to be able to answer that question, you first have to know what I'm talking about.
Throughout this post you'll find affiliated links, widgets & banners provided by several Travel Platforms. Tools that may help you plan your visit to Ecuador & especially to Mt. Chimborazo and/or Mt. Cotopaxi. If you click on them to book a tour or buy an entrance ticket a small percentage of your purchase will go to me as writer of this blog post (paid out to me by the platform, without any extra cost to you).
Ecuador's Avenue of the Volcanoes
Beautiful Ecuador knows Four main building blocks: The Andean highlands – The Amazon – The Pacific Coast – The Galápagos Islands (see Intro to Ecuador).
The Andean highlands actually are two cordilleras, running parallel in a north-south direction through the length of the whole country of Ecuador. Leaving in between The Avenue of the Volcanoes, as the German scientist Alexander von Humboldt called the "Andean Highway" during his visit to the country in 1802-1803.
The Andes runs the whole western side of South America. Starting in the tip of Chile (tipping the western side of Argentina), crossing Bolivia, Peru, Ecuador, turning right while adorning Colombia's landscape, continuing on to Venezuela, to end up in the Caribbean.
When you travel through the Ecuadorian highlands you encounter one volcano after the other. Typically they don't form a mountain range, but stand isolated one by one. This makes them so much more impressive. Mostly the highest ones, the snow-covered ones, like:
Top #10 highest volcanoes of Ecuador
(10 of a total of 47, including 15 located on the Galápagos-Islands)
Ecuador's 10 highest volcanoes are found on the mainland.
#1 Chimborazo (6310m/ 20702ft)
#2 Cotopaxi (5897m/ 19347ft)
#3 Cayambe (5790m/ 18996ft)
#4 Antisana (5758m/ 18891ft)
#5 El Altar (5319m / 17451ft)
#6 Iliniza Sur (5248m/ 17218ft)
#7 Sangay (5230m/ 17159ft)
#8 Iliniza Norte (5126m/ 16818ft)
#9 Tungurahua (5023m/ 16480ft)
#10 Carihuairazo (5018m/ 16463ft)
Normally most of these volcanoes are sealed with a cap of eternal snow. Although, I have to say the last couple of decades the snow-line has moved up considerably. From time to time, some of them even look bare nowadays. At least when you admire them from down below. A strange & worrying sight.
Ecuador's Number #1: A visit to Mt. Chimborazo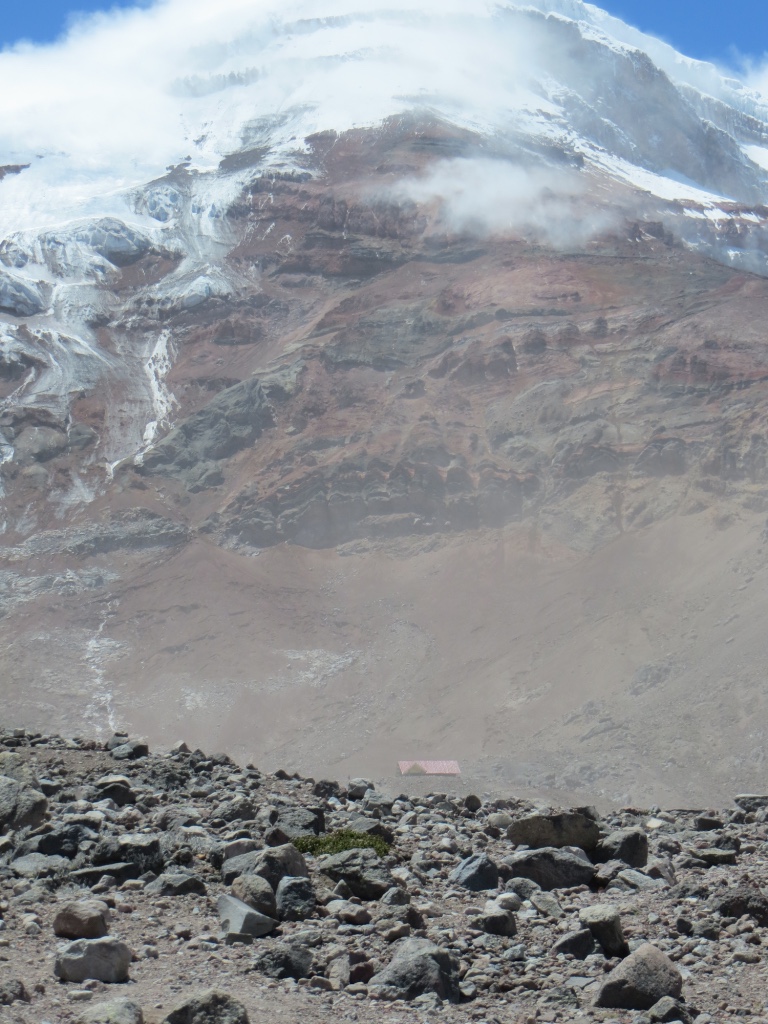 As you notice, the Chimborazo is the highest mountain of them all. A mighty colossus, called "Taita Chimborazo" by the indigenous people, Father Chimborazo. My first Ecuadorian mountain-friend when I began my life in Ecuador. Living on a rooftop apartment in nearby Riobamba in 1990 (see About Me). Still the ideal base for your visit to the volcano.
As the Chimborazo is located very near the Equator, its summit is actually the highest point from the middle of earth (and closest to the stars). Caused by the fact that the Earth isn't round, but expanding at the Equator. It's also the main reason why people for centuries thought it was the highest mountain in the world. Like the earlier mentioned Von Humboldt, who climbed the mountain partially during his visit to Ecuador.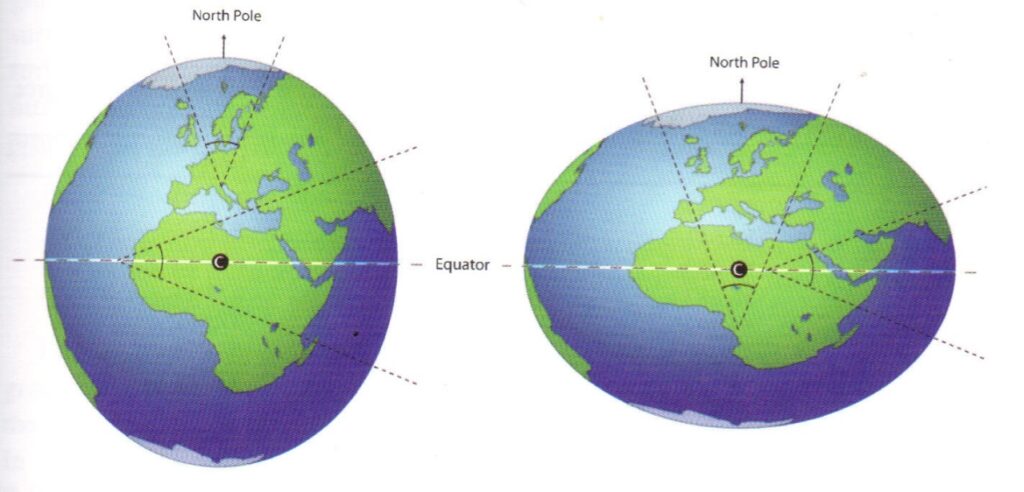 To learn more about Ecuador's geography, the expanding Earth & and other fascinating facts about the country, go to my posts on the French Geodesic Mission that visited Ecuador between 1736 and 1745 to "Measure the Earth". An interesting, but also a marvellous adventure.
Ecuador's Number #2: A visit to Mt. Cotopaxi
Cotopaxi is the second highest volcano of Ecuador and the most visited one. By national as well as international tourists. Principally because it is nearer to the capital Quito.
I'm not referring to those guys & girls who want to get to the summit – that's for professionals, pre-arranged & with a guide! – but to those who visit the park. That is a visit to the refuge and/or the other outdoor landmarks within the parks formed around both volcanoes.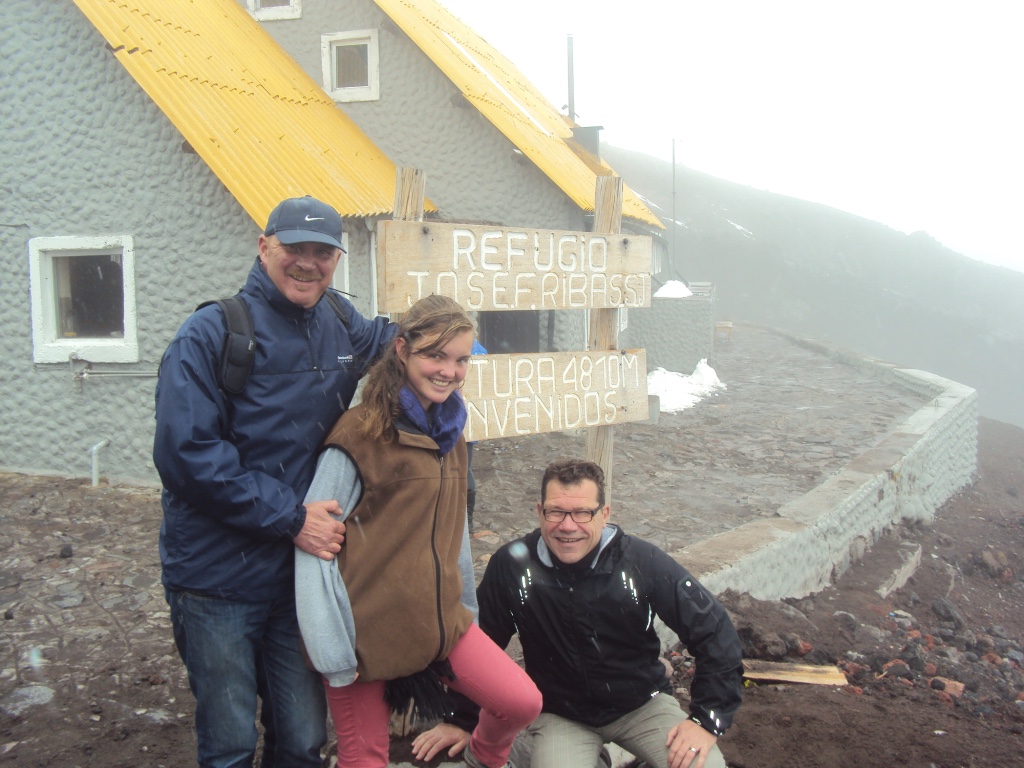 Besides that, Cotopaxi is by many considered the most beautiful. It has that natural shape of a so-called Stratovolcano. Which it actually is. One of the most dangerous types of volcanoes, because of the force when it starts erupting.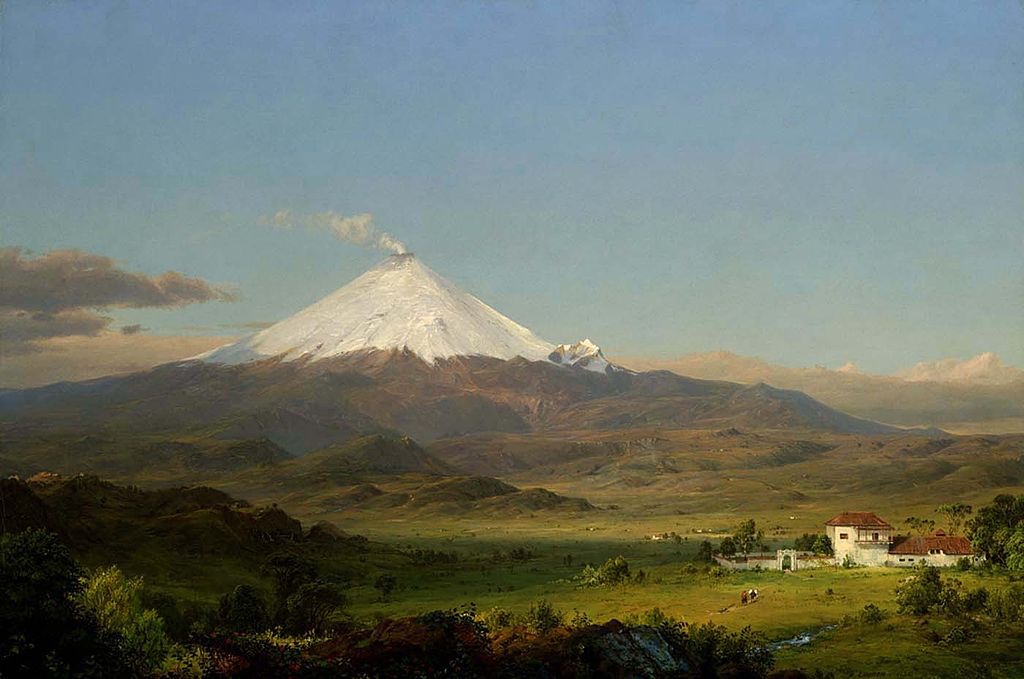 Cotopaxi has a long history of eruptions. In the last three centuries there were more than 50. Some of them were very violent. Several past visitors recorded the spectacle, like the painter F.E.Church, the earlier mentioned Von Humboldt and members of the French Geodesic Mission.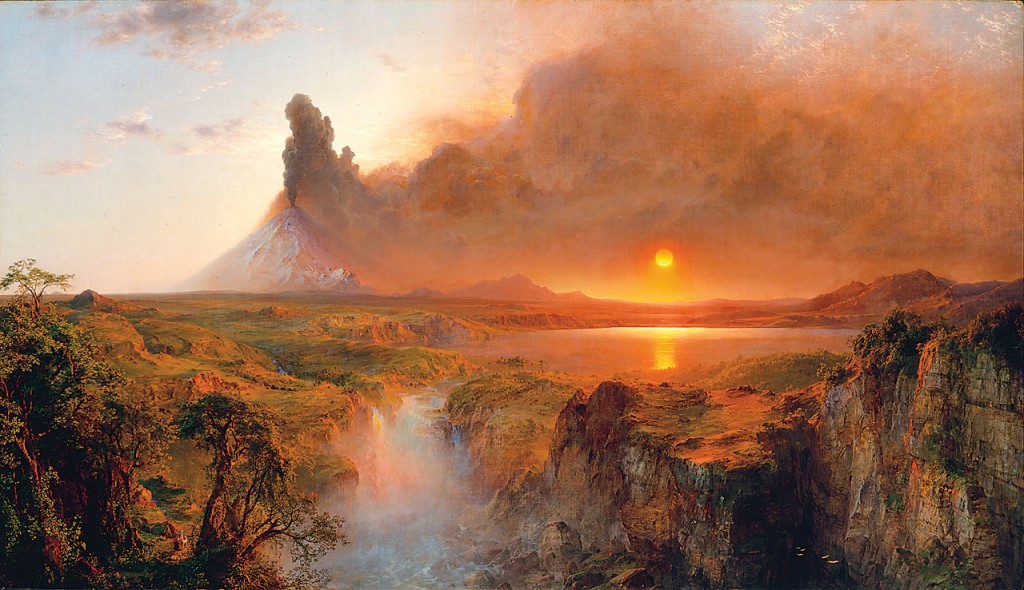 The last time Cotopaxi erupted was in mid August 2016. Coincidentally we had planned to stay in the park in those days – in a hotel inside the park – but our reservation was canceled at the last moment. The park stayed closed for months, as a menacing Cotopaxi showed itself to the world again. After almost half a year the volcano went to sleep again, monitored closely 24 hours a day though.
Comparing a visit to Chimborazo with a visit to Cotopaxi
Besides their location, there aren't too many big differences between the two mountains. Both are impressive to visit. A visit to the Chimborazo is as unforgettable as a visit to the Cotopaxi.
If you can visit them both, do so! If you have to choose one, it mainly depends on the journey you've planned through Ecuador.
Is there any reason to not visit Chimborazo or Cotopaxi?
The only thing I can think of is the altitude, in combination with an unpredictable climate. It can be really rough up there & around…. misty, cold, windy, icy and snowy. However – if lucky – it sometimes can also be surprisingly sunny & warm on the highest slopes … with impressive blue skies and worldly views.
That said, if you are uncertain about a visit to the volcanoes, you must know you can always enjoy a view of Mt. Chimborazo, Mt. Cotopaxi and all the other giants from below. Most are visible from afar. It happens regularly that you can spot them from a distance, while visitors to the parks not even get a glimpse.
Alternatively though, you can visit the surrounding areas itself without the urge to climb to the refuge. That is, a visit to the natural parks formed around the volcanoes themselves. Respectively the Reserva de Producción Faunística Chimborazo and/or the Parque Nacional Cotopaxi.
Reserva de Producción Faunística Chimborazo
In general I would say, the whole area around Mt. Chimborazo is more authentic. Taking the road from Riobamba through San Juan you drive through some indigenous villages before turning off to the entrance and first refuge. A wild area and overwhelmingly impressive.
Besides the Chimborazo, you'll also find Mt. Carihuairazo (#10, 5018m/ 16463ft) within the reserve. As well as hundreds of wild vicuñas (a relative of the llama). You can be sure to spot them on your way up.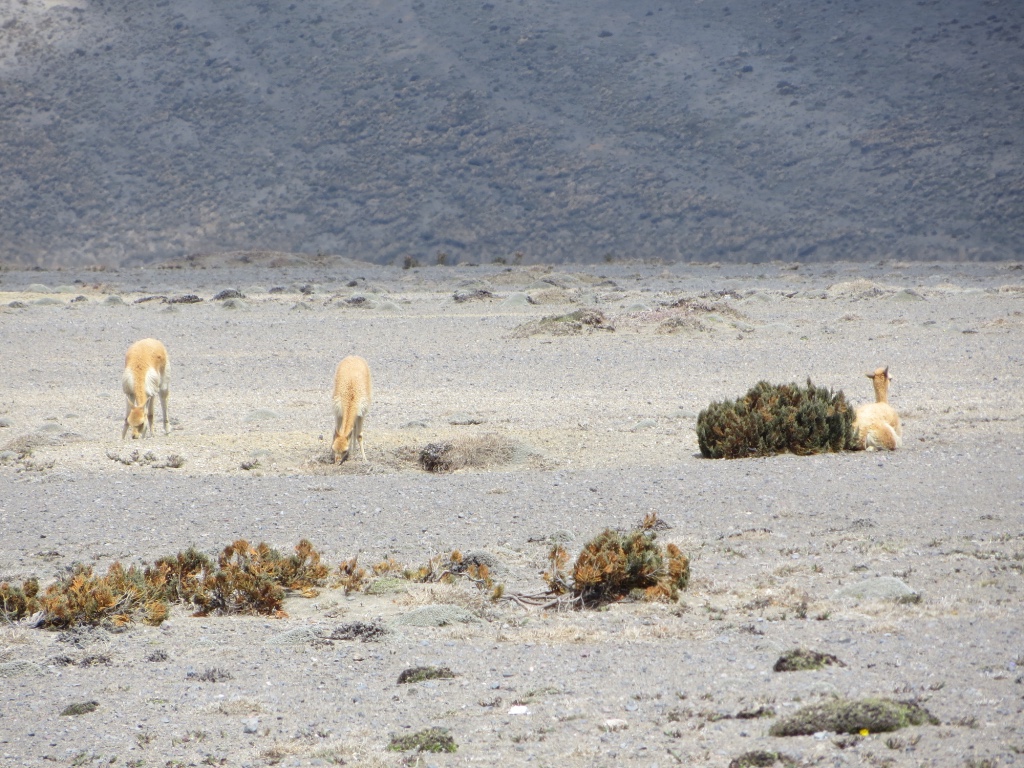 We once even spotted a fox near the first refuge. It seemed like it belonged up there, like a pet-dog. It didn't seem too afraid of us, human beings.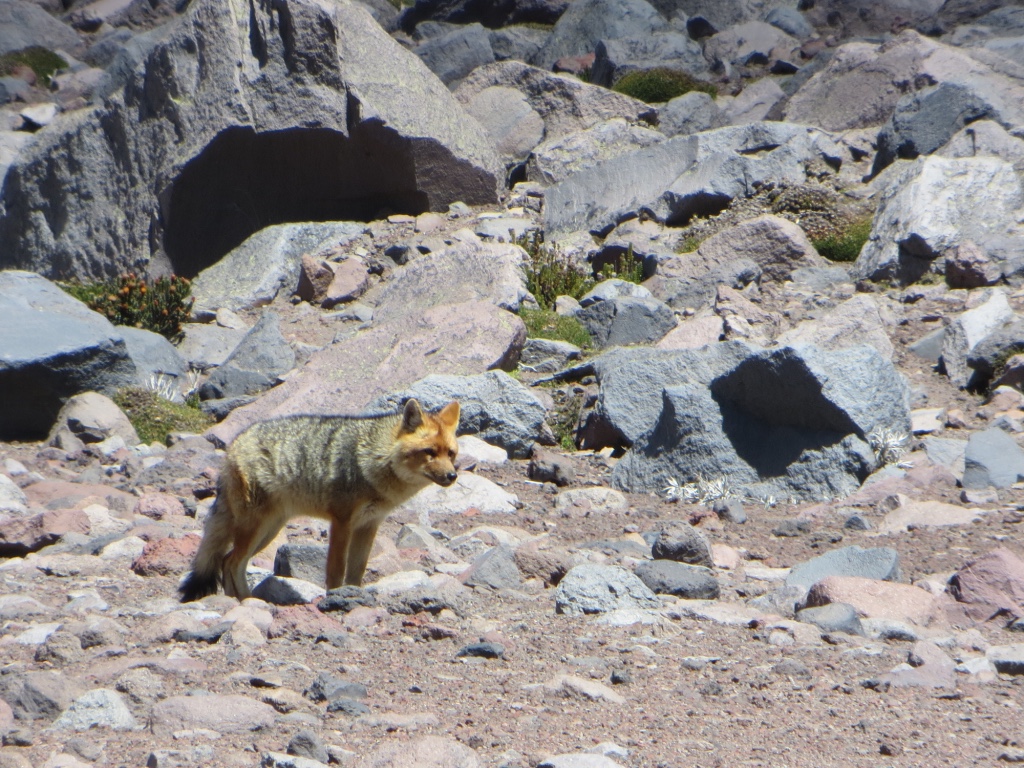 Other animals that have been spotted in the area are deer, weasels, wild rabbits & condors.
How to get to the Chimborazo?
If you don't have your own car, you have to arrange a taxi (which can bring you up just below the first refuge).
Most people start their visit from nearby Riobamba. Or one of the places nearby (like Guamote, Guaranda or Guano). All places well worth your visit.
Staying in these places you can either try to find a local tour agency or guide to bring you up to the mountain. Or you can buy a tour beforehand.
Click on the following link to learn more about a: Chimborazo tour from Riobamba.
Or alternatively – on a long day – a: Chimborazo tour from Quito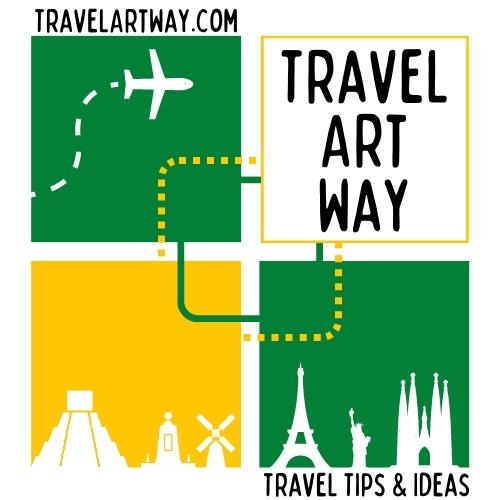 Parque Nacional Cotopaxi
The park around Mt. Cotopaxi is worth a visit as well. With several alternatives if you don't wish to go up.
Like a hike around the Laguna Limpiopungo (trail: 2.6km/ 1.6 miles), with beautiful views of Mt. Cotopaxi, if it opens up. Or of the nearby Mt. Rumiñahui (#16, 4722m/ 15492ft). The Rumiñahui is also located within the boundaries of the park. A trail on the northern side of the lake leads to its summit. A long steep climb.
In & around the lake you can spot bird life and generally some wild horses. If lucky, also deer, foxes, pumas, bears, guanacos (a sort of llama) & condors.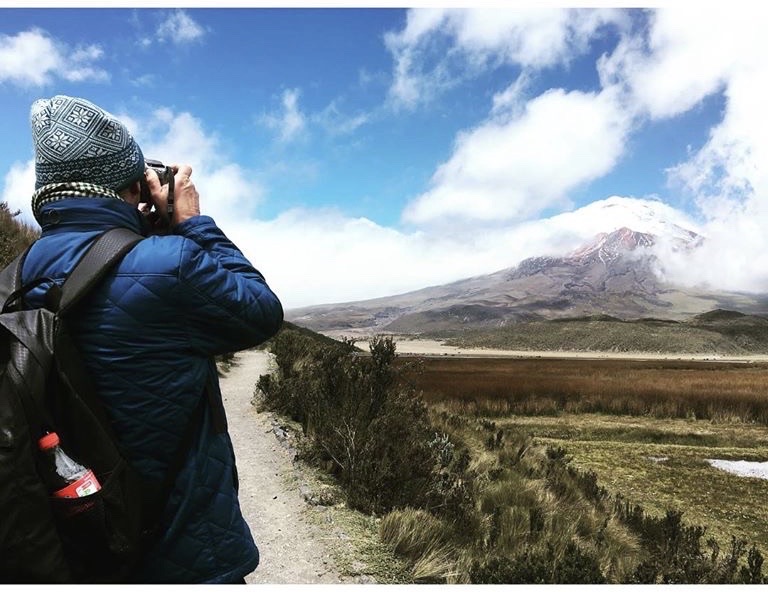 How to get to the Cotopaxi?
If you don't have your own car, you have to arrange a taxi (which can bring you up just below the first refuge).
Most people start their visit from a hotel nearby. There are many options around (& even some within) the Cotopaxi National Park. A relaxed stay I personally highly recommend.
You can either arrange – at the hotel – a local tour guide/driver to bring you up to the Cotopaxi. Or you can buy a tour beforehand.
Click on the following link to learn all the tour options. Including tours on horse-back or bike & tours that start from Quito (an hour's drive): Day-trip to the Cotopaxi.
By Taxi from our hotel in Otavalo
Although we can arrange a taxi to both areas from Otavalo, the nearest one is Cotopaxi.
The taxi ride to Cotopaxi takes about 3,5 hours (Chimborazo is 1,5 hours further away).
A transfer we can arrange for you at the Hotel Doña Esther/Restaurante Árbol de Montalvo. That means, providing a taxi with a friendly, professional driver at a good price.
IMPORTANT: We can only provide this service to our hotel guests.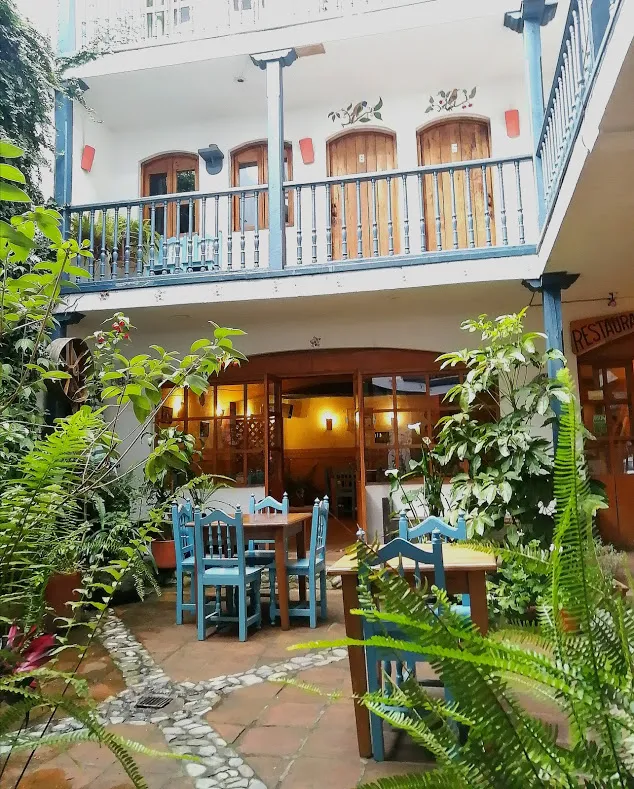 In a normal car there's room for max 4 pax (or 3 pax with luggage). If you travel with more people (and/or extra luggage) we can arrange for bigger transport – a minivan or bus – provided by a local company.
Furthermore, as the journey is long & you won't pass a real place to eat/drink something -we can prepare a take-away lunch box ($6.00 each) for you at Our Hotel.
Contact us:
Just write to us with your questions & wishes, and we will help you out:
.
Making a choice between a visit to Chimborazo or Cotopaxi
If I had to choose between the two giants, I would certainly visit my old time pall, the Chimborazo. Besides a personal choice, its environment is inspiring.
Although both volcanoes have an eventful history, the Chimborazo is historically loaded… For centuries it was considered to be the highest mountain on Earth. That fact makes your visit more special, because when you're up there, you're surely one of few people closest to the stars.
Many climbers every year visit Ecuador, to get to the summit of one of the Andean mountains. A professional sport you can't undertake without a guide or better several guides. Going up guided however doesn't prevent unfortunate accidents, injuries or even climbers dying on the slopes. Near the first refuge of Chimborazo you'll find several graves or memorial stones of the fallen ones. Very impressive.
In summary, Chimborazo first but Cotopaxi very close behind. Again, when touring Ecuador try to include at least one and if you can, visit both. An unforgettable experience, the more so because while there, you suddenly feel so small, so humble. An emotion, every human being once in a while has to experience.
Some personal experiences
Although living in Ecuador for more than 30 years and visiting both Chimborazo & Cotopaxi several times, I never made it to their summits. To be honest, I didn't even try.
However, as an amateur hiker/climber I have a bit of an idea how those professional climbers feel being up there. Having conquered Mt. Cotacachi (#11 of Ecuador, 4944m/ 16220ft), Mt. Imbabura (#17, 4621m/ 15161ft)) and Mt. Fuya Fuya (4263m/ 13986ft). All near Otavalo.
Beautiful outdoor experiences. The first two I would highly recommend doing with a guide. The last one you can easily do by yourself, see:

Visit to the Fuya Fuya

.
Good luck, and whatever you decide …don't forget to enjoy yourself and have fun.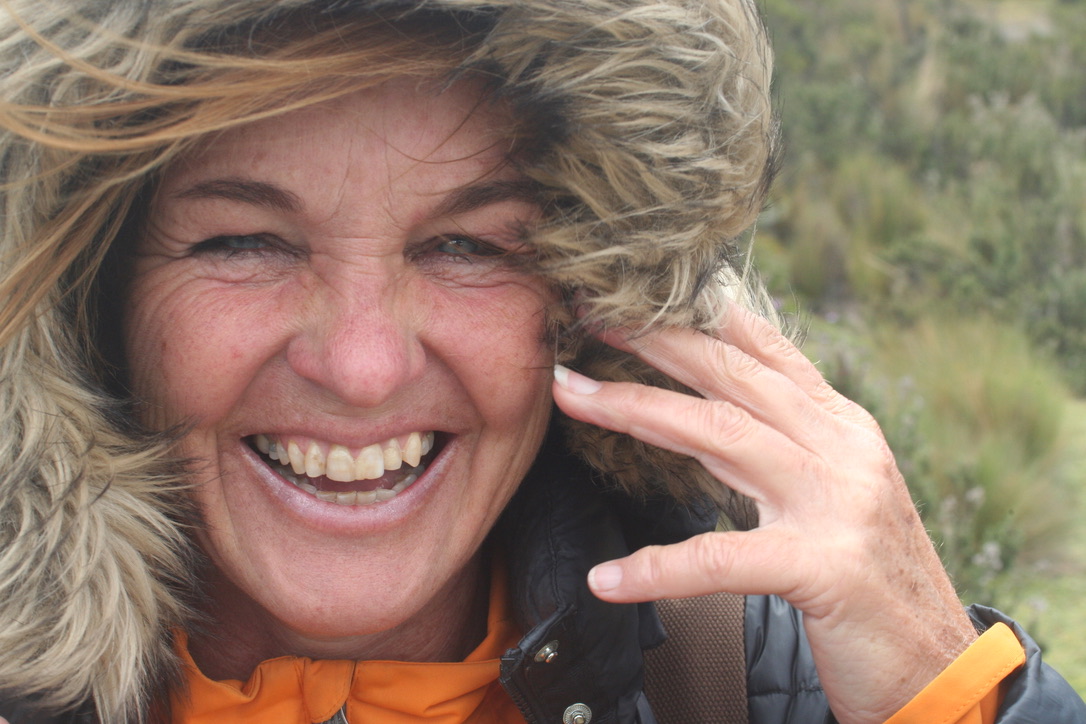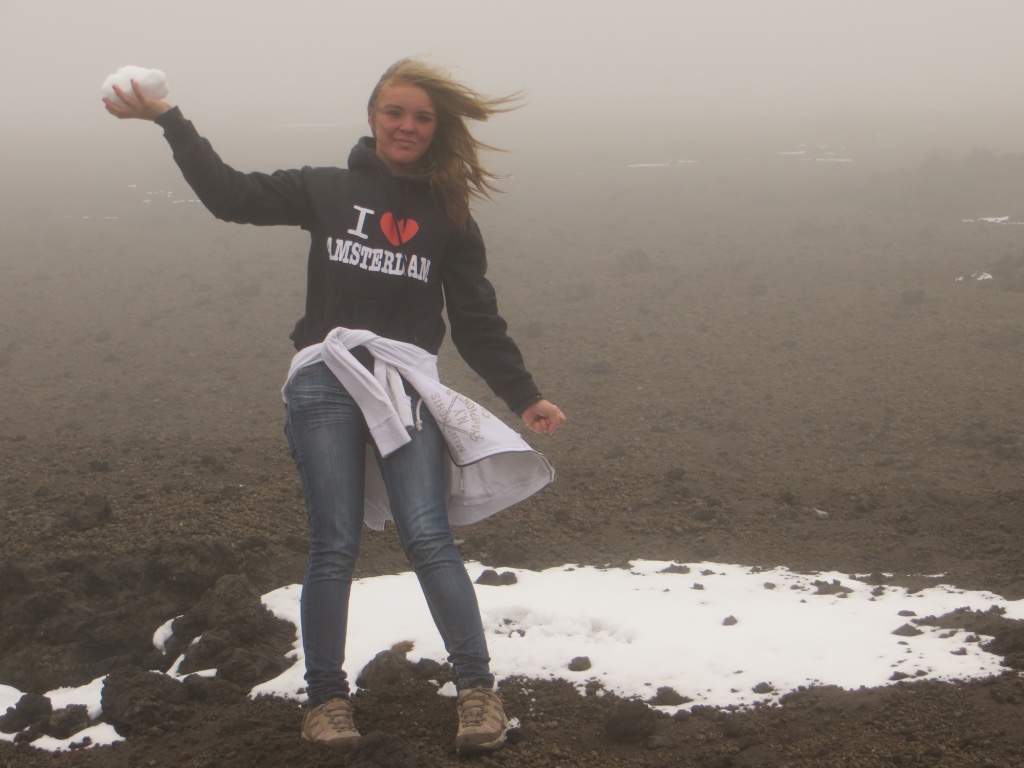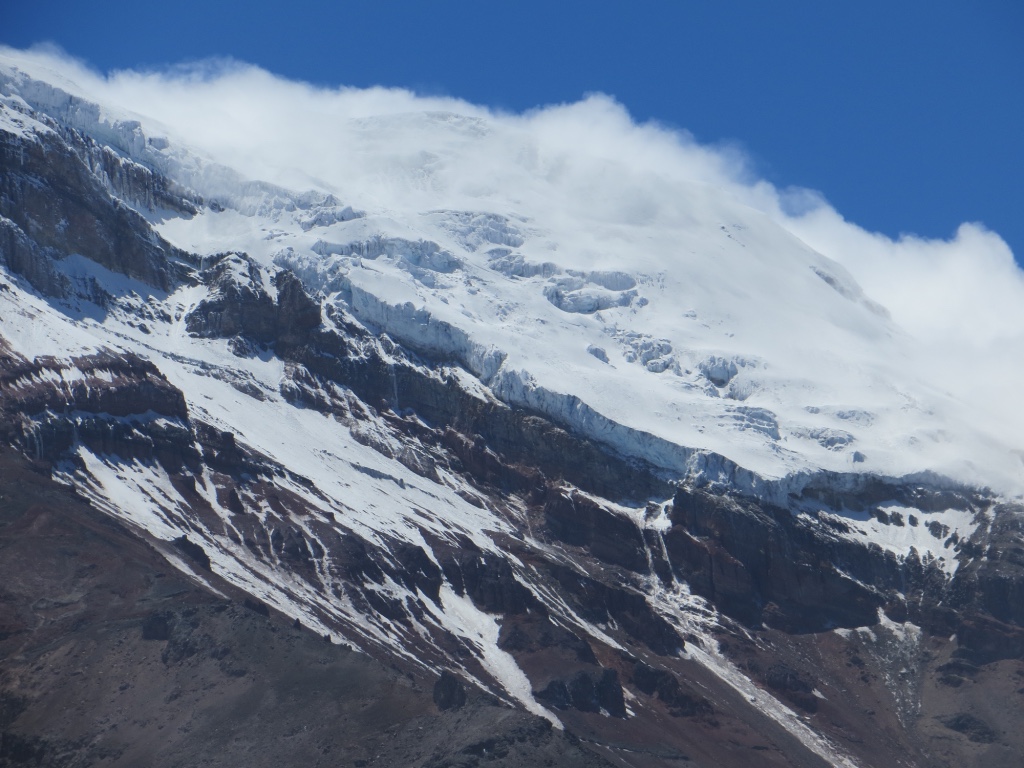 .
For an overview of all travel posts of my blog, go to: the Home Page.
Final message, for fellow travel writers & bloggers: TravelPayOuts is a global integrated affiliate program focused exclusively on travel offers. If it works for me, it will probably work for you too: TravelPayOuts.