Another nice trip from Otavalo is a visit to Pambamarca, canton Cayambe. About an hour drive. An authentic rural area, high up the Andes slopes. Beautiful views all around. Its main attraction though is historical.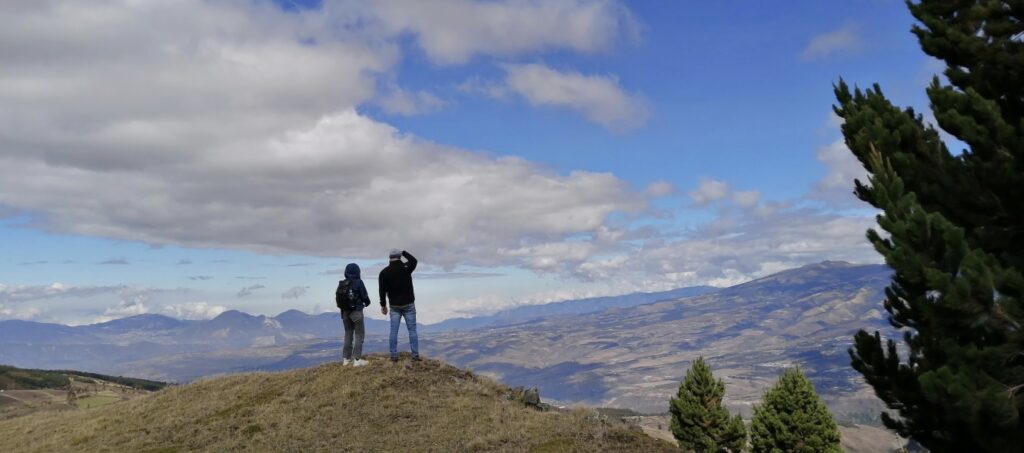 Historical in two ways:
Because of its strategic location you'll find several Pucarás or Pukaras in the area. A defensive hilltop site or fortress constructed by the Incas throughout their Empire, the Tahuantisuyo. (* Note: Some say the strongholds were built by the ethnic Cayambis. Actually to protect themselves against the invading Inca's. I'm not sure about that, but it's surely possible.)
Later on, the area was visited by the French Geodesic Mission (1736). They used one of the higher summits of the Pambamarca mountain-range as an observation post (over 4000m/ 13000ft). Stations they set up all over the Ecuadorian Andes. Concretely, to "measure the Earth" between Quito and Cuenca.
The Pambamarca mountain-range, Cayambe
Pambamarca is not a village or comunidad/community. It's a mountain-range. With several summits. Summits that provide amazing bird-eye views of the area. That's also the main reason the mentioned French scientists visited the area.
From one of the highest points they could – that's on a clear day – spot the baseline they had drawn and measured on the Yaruqui-plain. An extensive plain, located between Pambamarca en Quito. The same where nowadays you'll find the Quito International Airport.
Due to their visit, the Pambamarca-summit they elected for their measurements is now called Frances-Urcu. The Hill of the Frenchmen. Another summit, more strategically located, is called Quitoloma.
To learn more about the French expedition to Ecuador (1736-1745), click on: French Geodesic Mission. A beautiful, adventurous story. As well as a great introduction to your visit to this beautiful country. Did you know these Frenchmen actually gave the country its name?
The Old Inca road or Qhapaq Ñan
The road that gets you to Pambamarca and continues southward, is named the Qhapaq Ñan.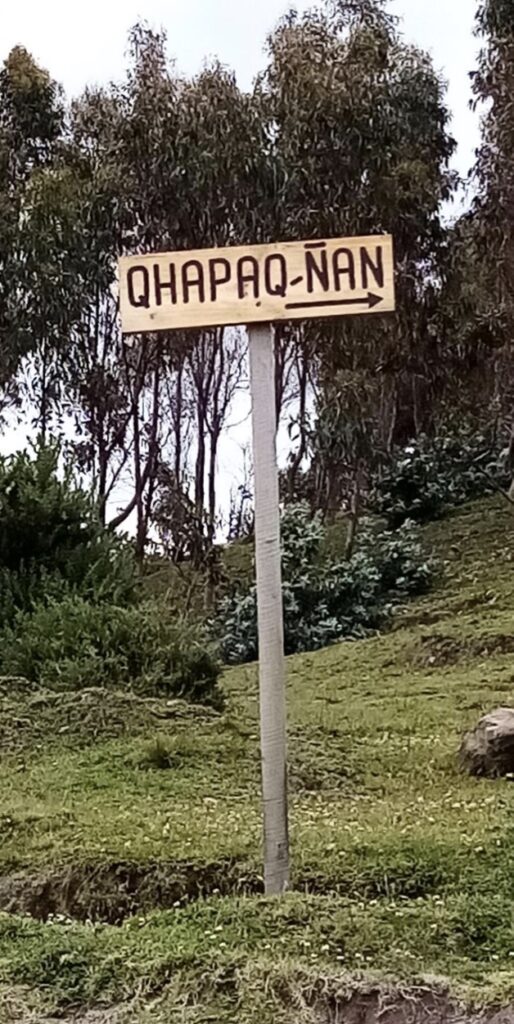 The Qhapaq Ñan is the old Inca road. A road that ran off from the Inca-capital Cuzco in all directions. Covering their entire Empire, the Tahuantisuyo. One arm led to Quito, the northern capital. For that reason, some sources doubt if this particular road – north of Quito – was actually part of the Qhapaq Ñan. So, maybe it's just another trick to attract tourists to the area. Of course, that doesn't mean the road you're travelling isn't old.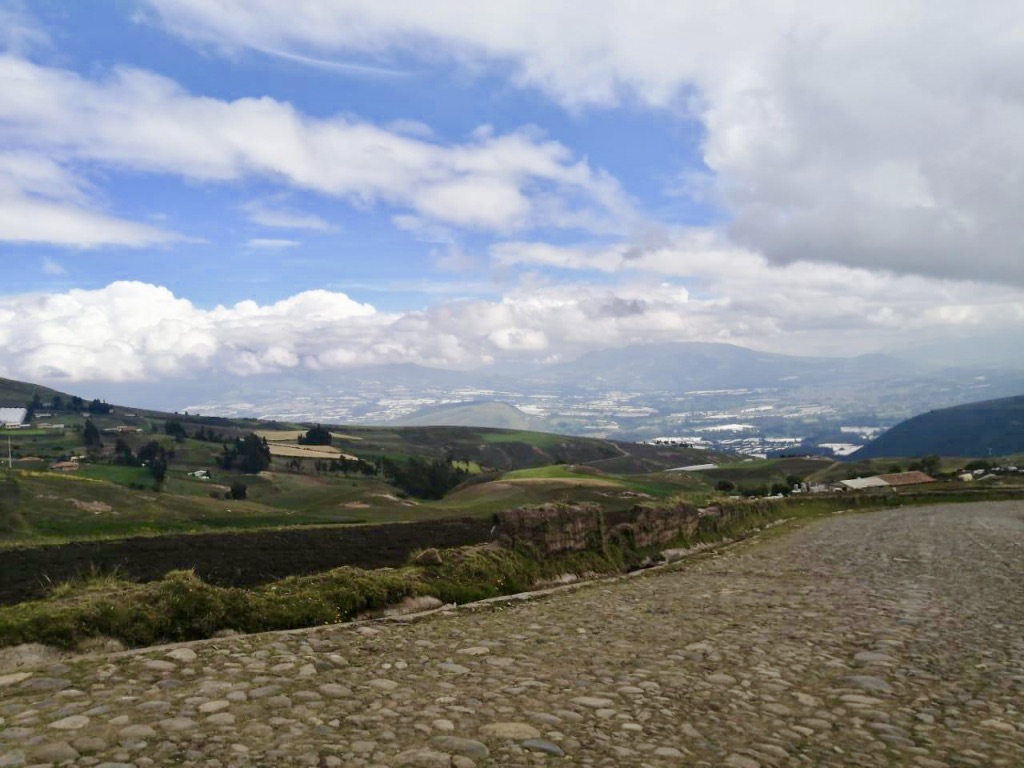 After passing the Pambamarca mountain-range the road continues on to the pilgrimage site of El Quinche, east of Quito.
On an earlier visit I explored the area east of the Pambamarca mountain range. I soon discovered that besides the main roads, there are actually more paths crossing the whole area. Senderos in Spanish. Chaquiñanes in Quichua. These senderos are only meant for people on foot or on horseback. Farmers with their sheep. Young boys and girls walking to and back from school. A world in itself.
A visit to the Pucarás of Pambamarca
When you arrive at the Pambarmarca area ….
Well, actually that's a good question. When do you know you've arrived in the Pambamarca area?
When you see, to the left & looking up, the highest parts of a mountain range. And at the same time, on the right hand side, spot the first Pukara/Pucará, you'll know you've arrived. You'll notice soon enough where to stop to visit these old fortresses.
The Pucaras on the right hand side are the easiest to visit. The ones higher up are a little harder to get to.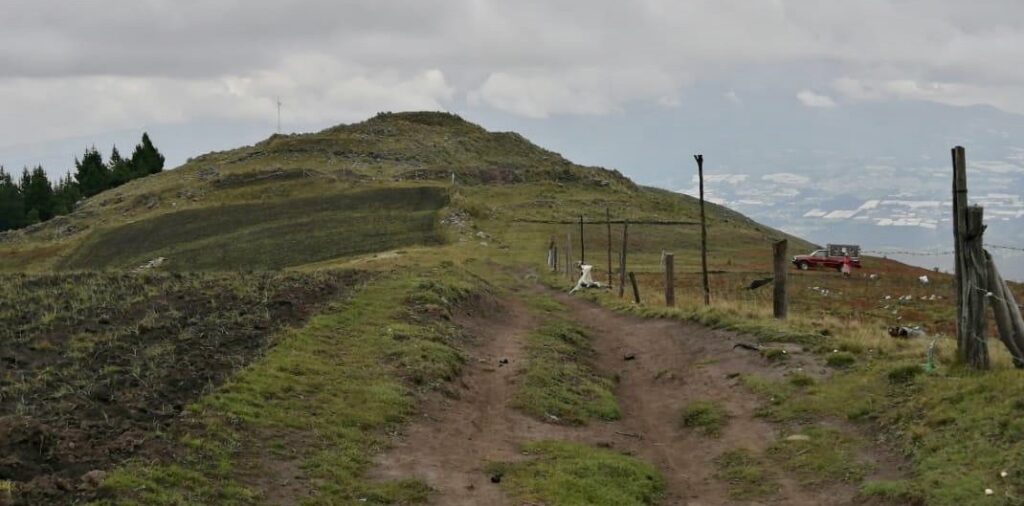 From a distance all these Pucarás look the same. They suffered a lot. The local inhabitants know it. The authorities no it. But nobody really seems to care. Well, a few people do, but there's not enough attention nor money to protect & rescue them.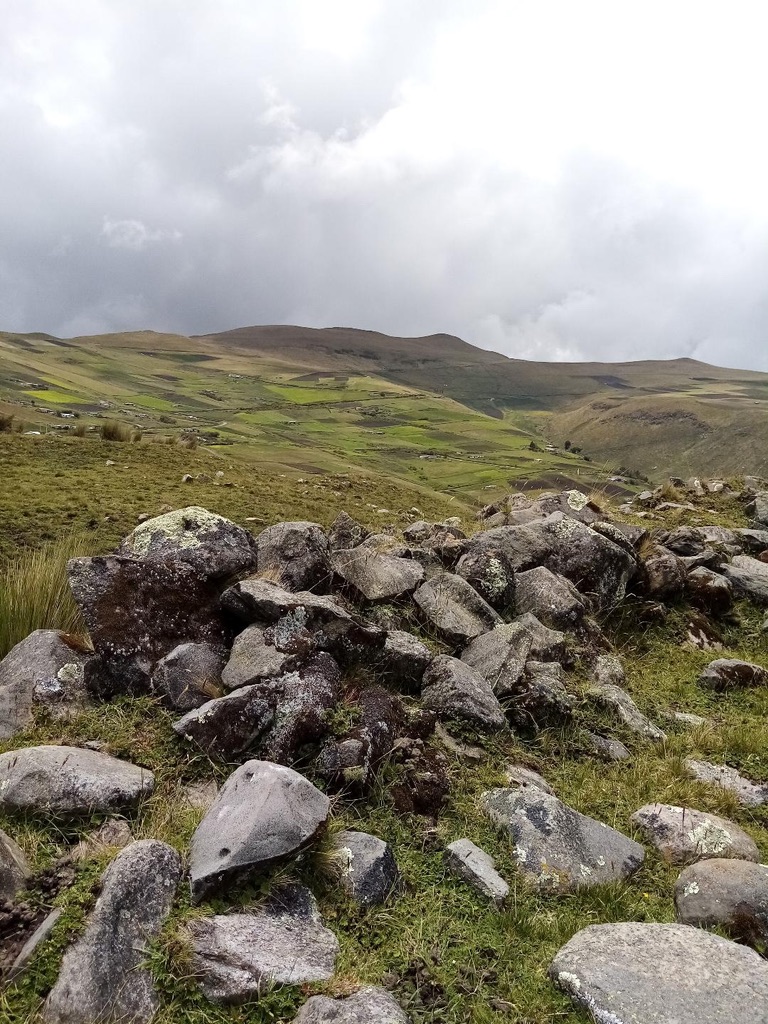 A short video of the Pambamarca area
Look at the following video to get a good impression of a visit to the Pucarás de Pambamarca on a cloudy day. (Source: Erick Daniel Chumaña, who introduces this short video with the following quote: "Discover the beauty of unique landscapes very close to Quito (Ecuador), where you will find very impressive archaeological remains that evoke the culture of our ancestors. Pambamarca – Quitoloma".)
Logically, the earlier mentioned French scientists spotted the old constructions too. They even produced a drawing of a fortress in one of their publications on the expedition.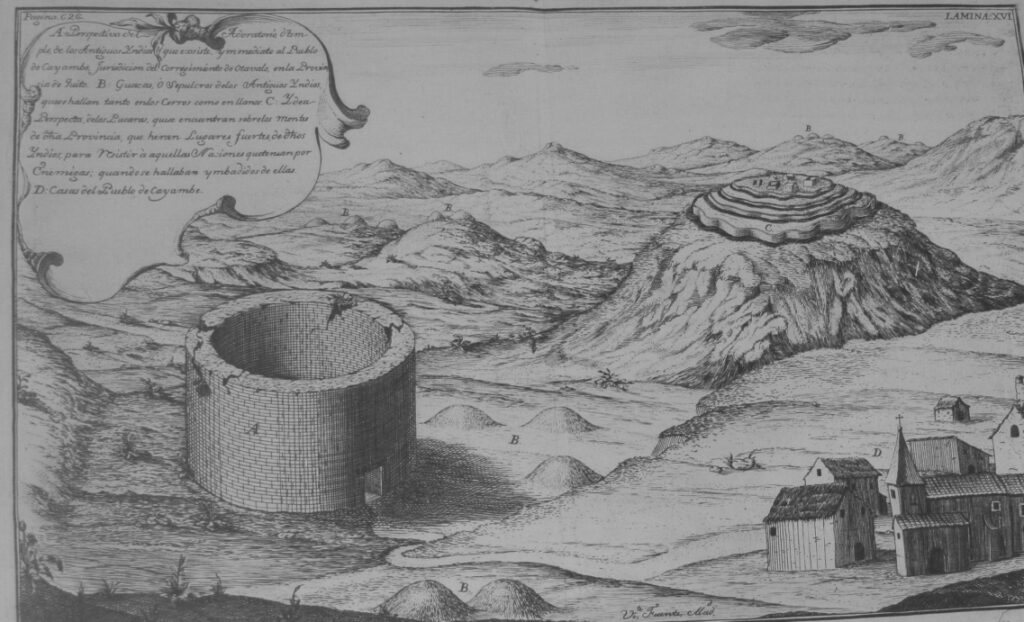 Besides visiting the Pucarás, you can hike the area. Up, down, wherever you want to go. Enjoying nature, the views of the valley & observing the local people living their daily life.
Tips & recommendations for your visit to Pambamarca
Start early! I would say between max. 8 am. The best moment to hike in the Ecuadorian Andes is in the morning. Generally, in the afternoon clouds come rolling in.
Bring your own food, snacks & also drinks (or arrange a box-lunch in our Hotel in Otavalo, see below).
Be prepared for every type of weather: cold, warm, sunny, rainy. Maybe you're lucky, but the climate high-up can change in just a few minutes. Sometimes it even can hail or snow up there. So, bring something warm.
Protect yourself from the sun. At least, Protector 50.
You're visiting an area above 3000m/ 10000 ft. So, take your time to warm up and get used to the altitude.
How to get to Pambamarca, Cayambe
By Car:
From Otavalo head to Cayambe.
After traversing Cayambe & the Equator you'll have to find the left hand exit to Cangahua. Passing along one of the oldest haciendas of Ecuador: Guachalá. Soon the road begins to climb and brings you in 10-15 minutes to Cangahua (3180m/ 10433ft).
Again, as in Cayambe, you have to traverse this little village until you'll encounter the following sign:
As you can see. You've got two options. When you turn left, you'll end up in the beautiful, isolated, somewhat mystic village of Oyacachi. Oyacachi is principally known for its hot springs & natural surroundings. Another beautiful day-trip from Otavalo, which you can even combine with a visit to Pambamarca (see below).
Turning right, you'll end up at Pambamarca. Only 4km/2,5 miles from Cangahua. This last part of the journey takes only about 15 to 20 minutes.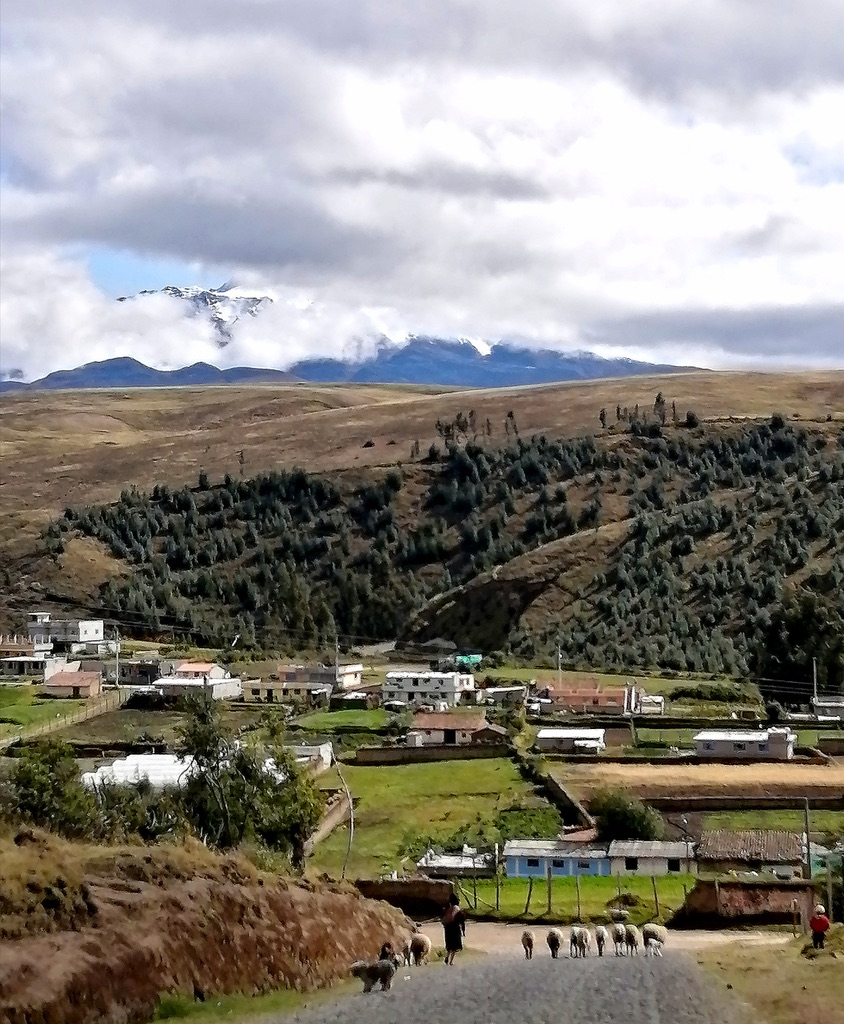 By Taxi:
Alternatively, we can arrange a taxi for you at Hotel Doña Esther/Restaurante Árbol de Montalvo. A (half a) day tour from Otavalo with a friendly, professional driver/guide at a good price.
In a normal car there's room for max 4 pax. If you travel with more people we can arrange for bigger transport – a mini-van or bus – provided by a local company.
IMPORTANT: We can only provide this service to our hotel guests.
Besides a visit to Pambamarca, there's the option to combine it with:
We can prepare a take-away box lunch ($6.00 each) for you at the hotel.
Contact us:
Just write to us with your questions & wishes, and we will help you out:
Photo impressions of our visit to Pambamarca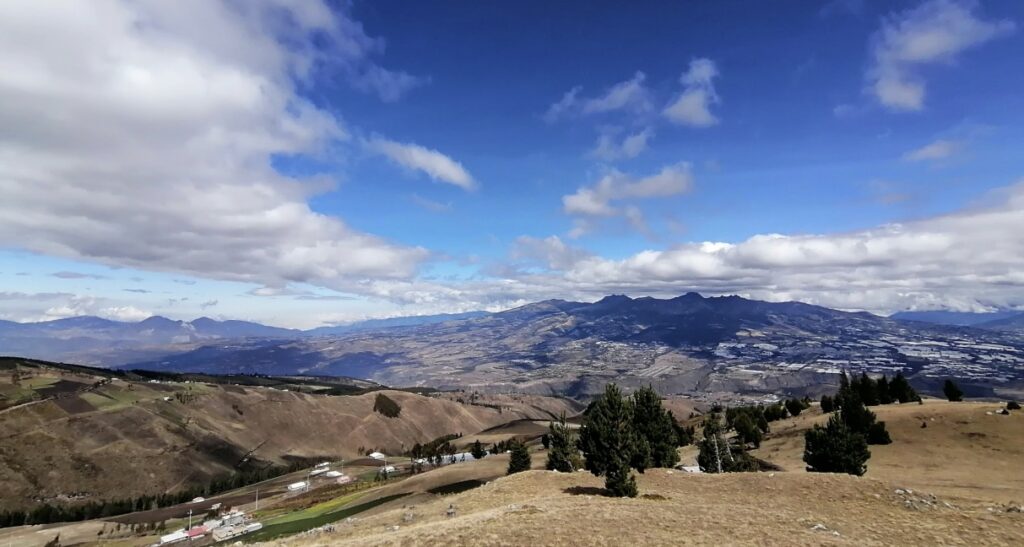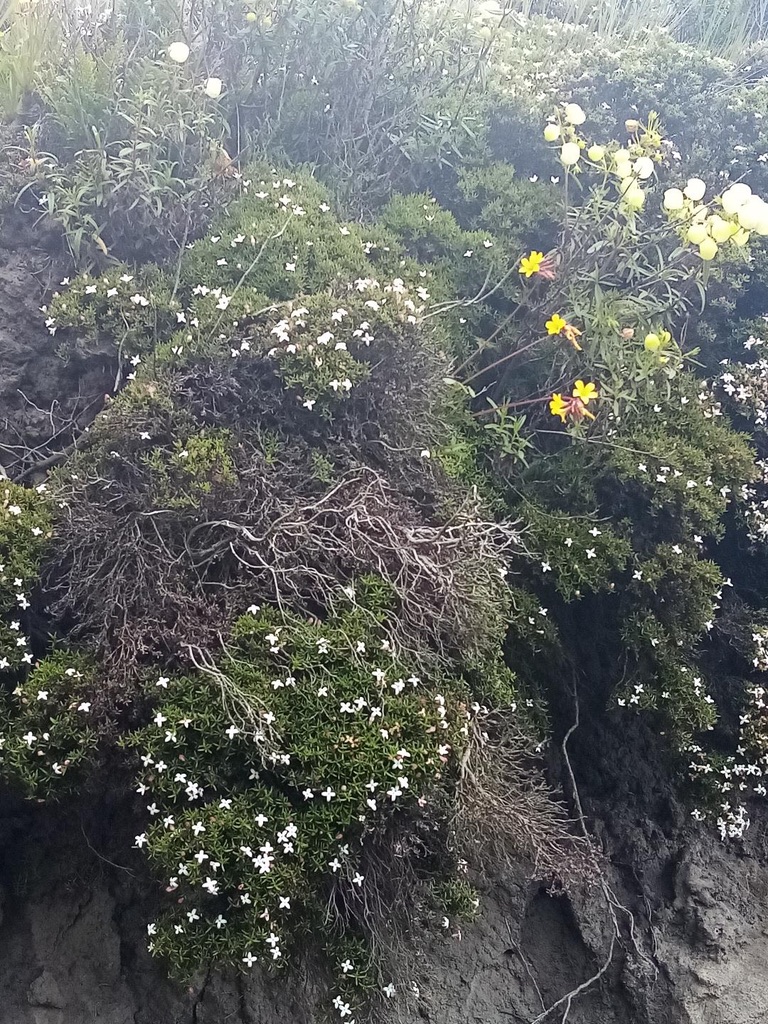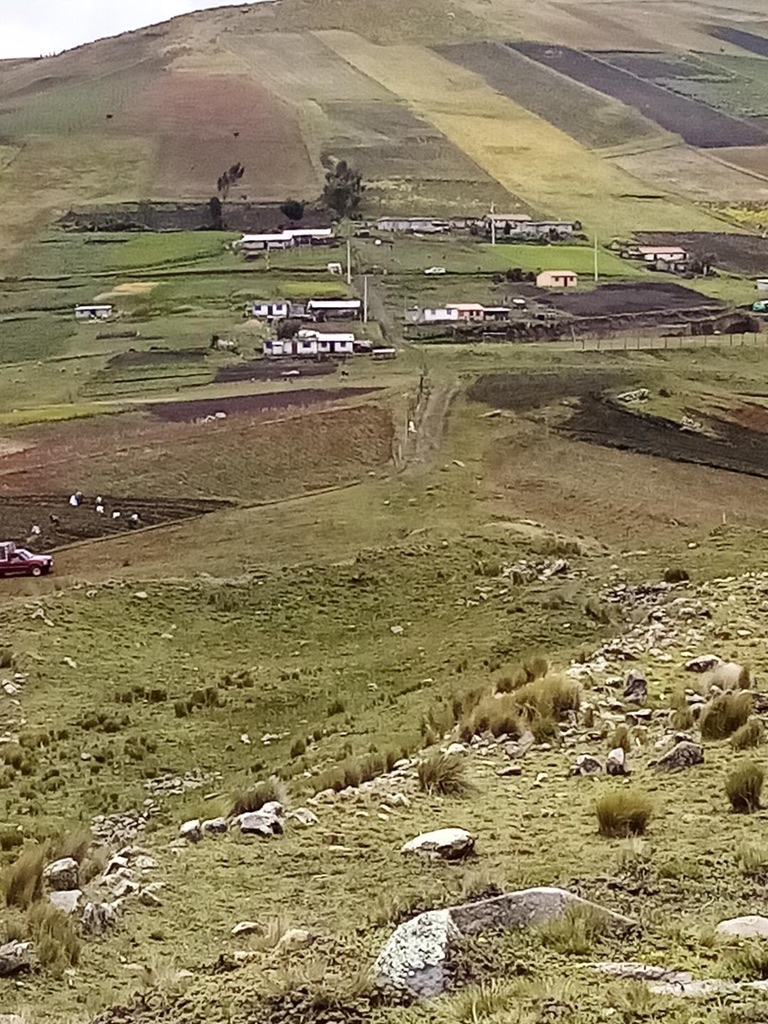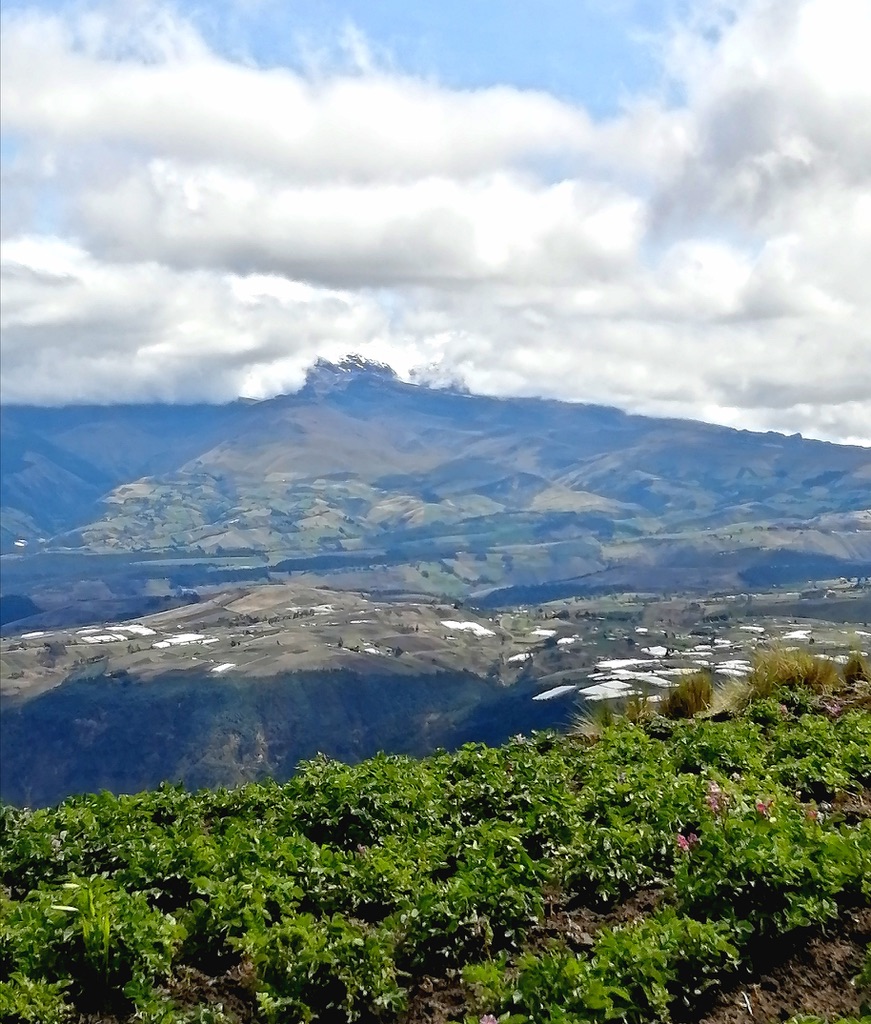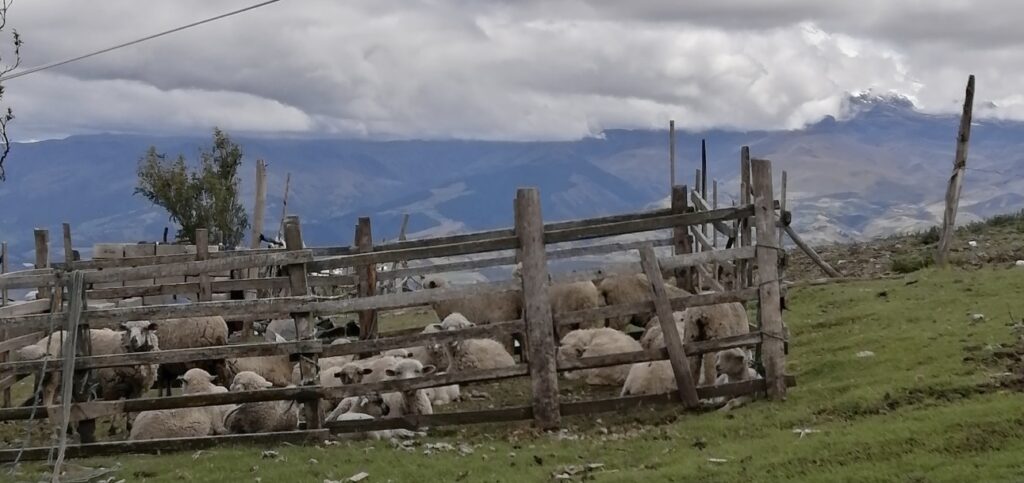 *****
.
For other Things to do in & around Otavalo, go to: Otavalo Attractions
For an overview of all travel posts of my blog, go to: the Home Page.
Final message, for fellow travel writers & bloggers: TravelPayOuts is a global integrated affiliate program focused exclusively on travel offers. If it works for me, it will probably work for you too: TravelPayOuts.