The area around Otavalo is sprinkled with little villages. Traditional places, where the craftsmen live who provide handicrafts for the Otavalo market. It's a worthwhile half-a-day trip to visit these craftsmen's workshops. A highly popular tour for people who spend some nights in Otavalo.
All workshops open daily to the public in surrounding villages like Peguche, Agato, La Companía, San Rafael & others places. The best way to visit them is to hire a taxi. Preferably, with a driver who knows where to find the best & most authentic handicrafts. A driver-guide we can provide for you at Hotel Doña Esther.
A Long History
Otavalo & surrounding areas have a long history when it comes to craftsmanship. In the first place as weavers.
Originally producing for an internal market, Otavalos nowadays are world-famous artisans. Making beautiful handmade wares for international visitors, but without forgetting the local public.
Note: Several artisans still produce a lot of every-day utilities for the local community. To read about the long history of the market, click on: Otavalo market.
Although nowadays many indigenous sellers live in Otavalo, most workshops are still located outside of town. Not only the talleres of traditional weavers, but also instrument makers, hat makers & painters.
Besides these traditional indigenous crafts, other places around Otavalo are known for other beautiful handmade wares. Like the woodworks of San Antonio de Ibarra and the leatherworks made in Cotacachi. Places you can visit easily include in your Otavalo tour. Or else, visit on another day. (There are regular buses to both places mentioned).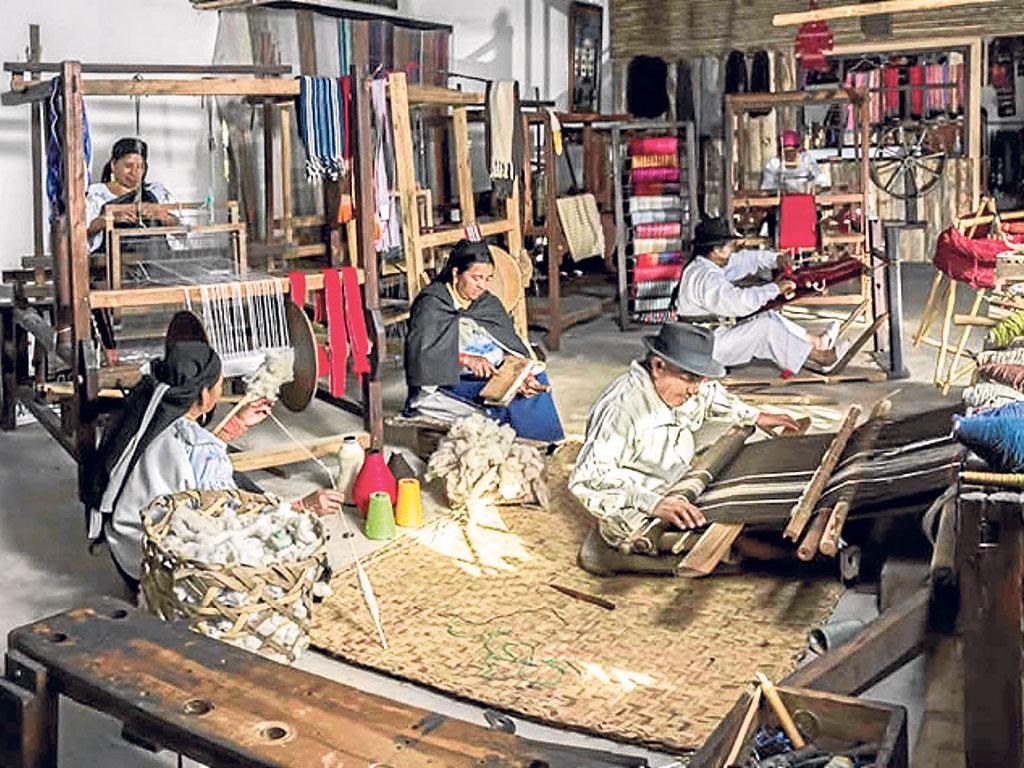 Organise your own Otavalo tour
As for a tour you want to make of Otavalo & surroundings, there are many options to choose from. Depending on your own wishes. With a helpful & professional driver/guide you can plan a perfect day.
Which workshops would you like to visit? An instrument maker? A weaver? A hat maker? Or others? Like the totora weavers near the Lake of San Pablo?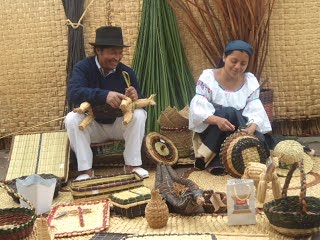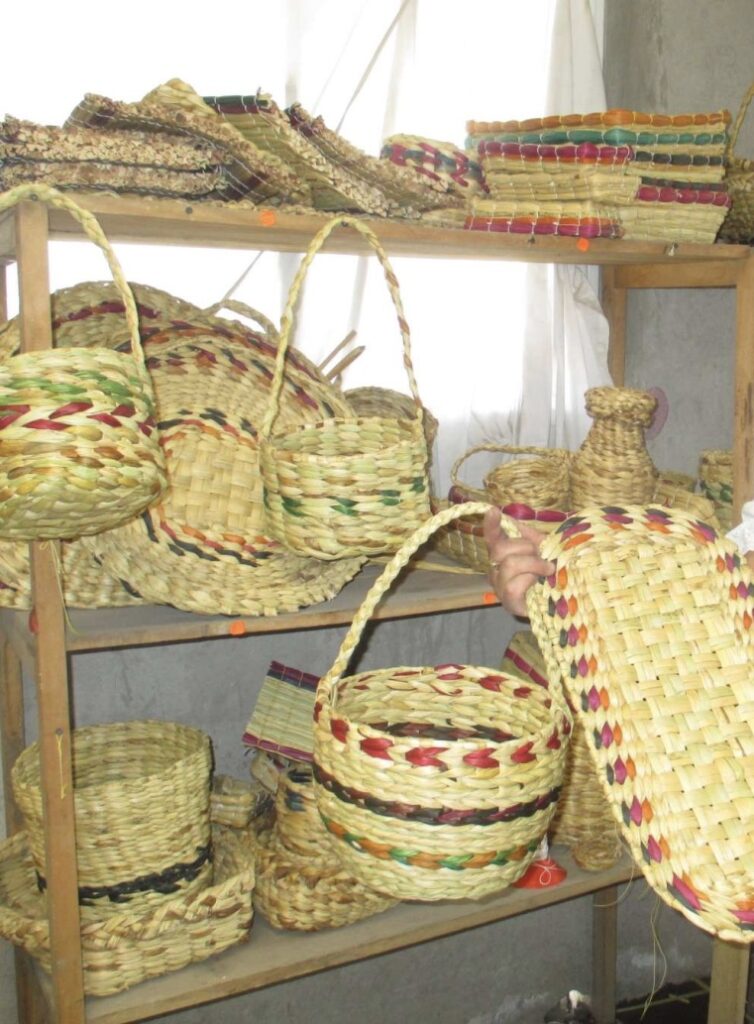 Want to visit only workshops? Or go to some, in combination with visits to places like San Antonio de Ibarra (woodworks) & Cotacachi (leather)?
How to find a taxi/driver for your Tour around Otavalo
The only way to organise your tour is to find yourself a taxi. You can find them all over Otavalo:
I would recommend you to negotiate a price with the driver beforehand & pay at the end of the tour.
And secondly, be sure he – or sometimes she – knows how to drive. (Hard to know beforehand, but I'd say hire a somewhat older driver – not the young guys – and if you don't like the way he/she drives soon enough, look for another one).
Alternatively we – at Hotel Doña Esther/Restaurante Árbol de Montalvo – can arrange a taxi for you. For a good price & driven by a friendly, trustworthy & professional driver.
In a normal car there's room for max 4 pax. If you travel with more people, we can arrange for bigger transport – a mini-van or bus – provided by a local company.
IMPORTANT: We can only provide this service to guests of our hotel.
If you organise a long tour around Otavalo, you can either ask the driver to find a (popular) restaurant on the way. Or else, we can prepare a take-away box lunch ($6.00 each) for you at the hotel.
Example of a half-a-day tour around Otavalo
The last time my family came over, one of our taxi drivers took them on a tour around Otavalo. First they visited an instrument maker. Then a weaver. After which they went to see the Peguche waterfall. Ending the Otavalo tour with a visit to a popular restaurant where they ordered a typical local plate, called: Fritada.
A very memorable tour of Otavalo & surrounding area for them. Meanwhile, getting an idea of the everyday life of the people that live in the rural communities.
Contact us:
Just write to us with your questions & wishes, and we'll help you out:
.
Some last photo-impressions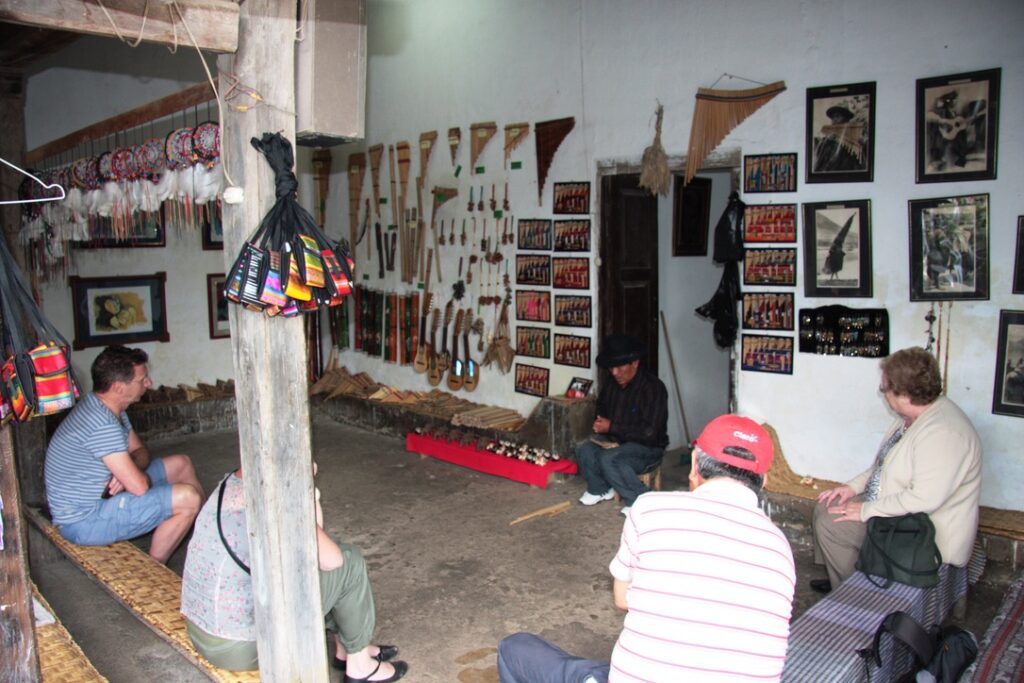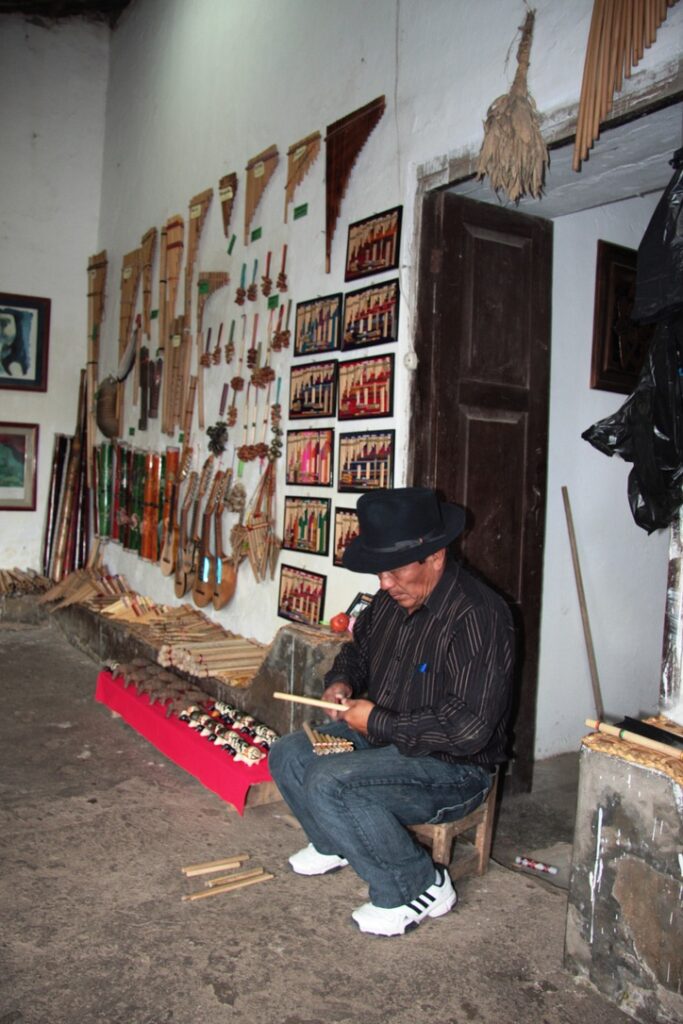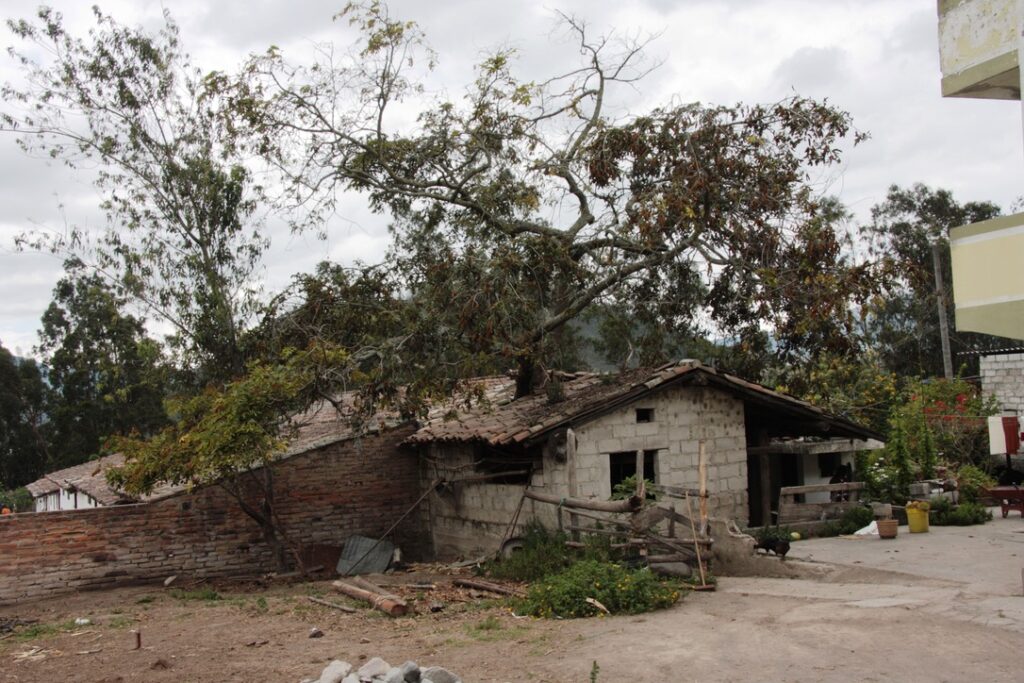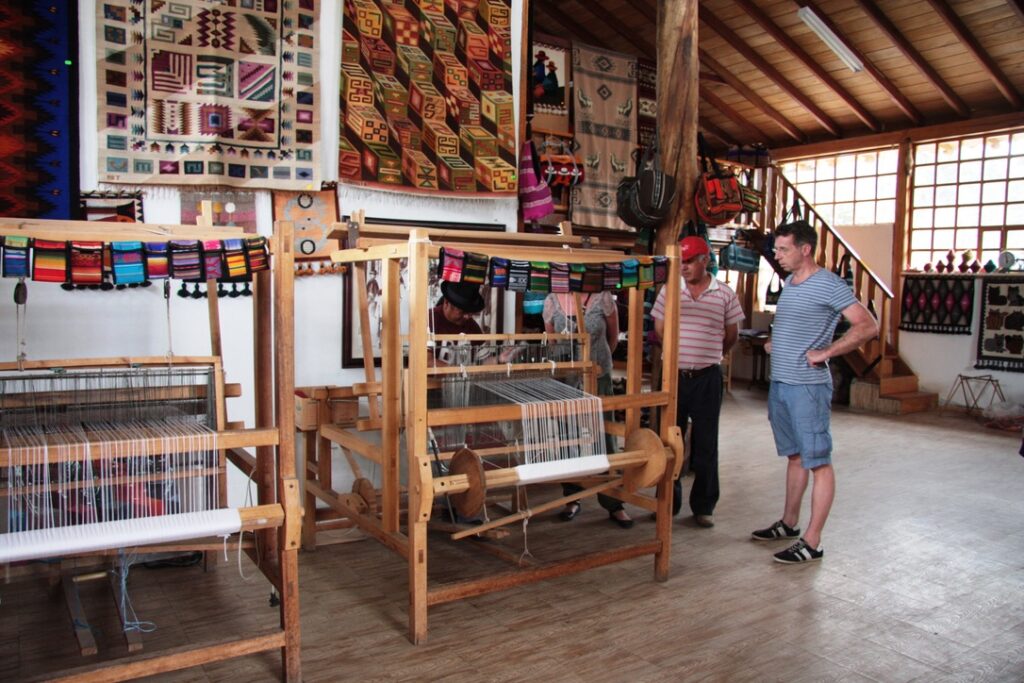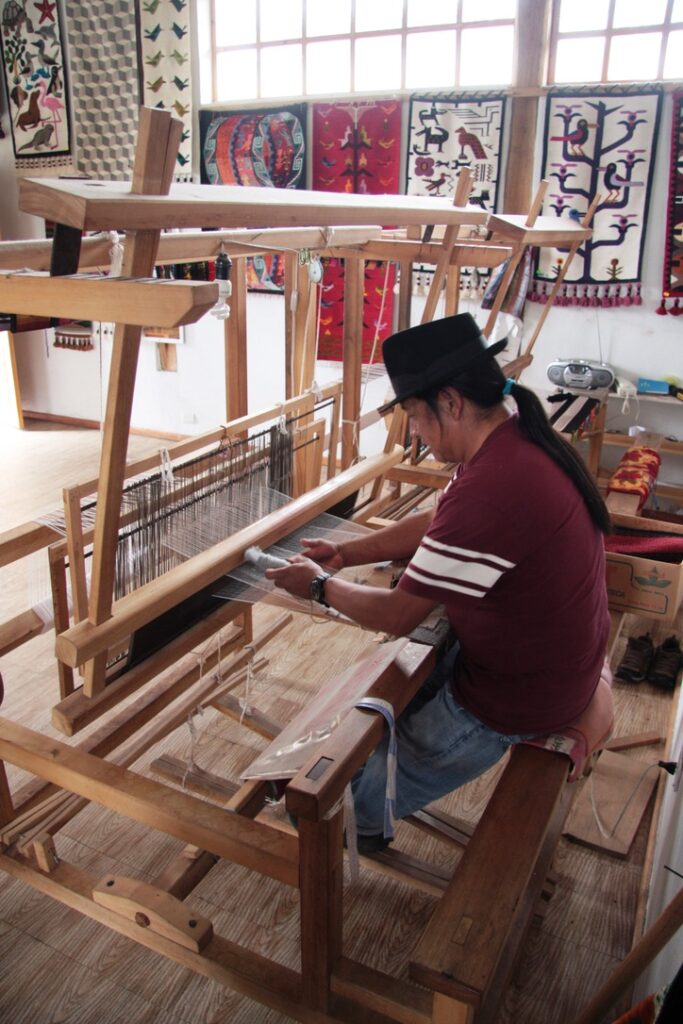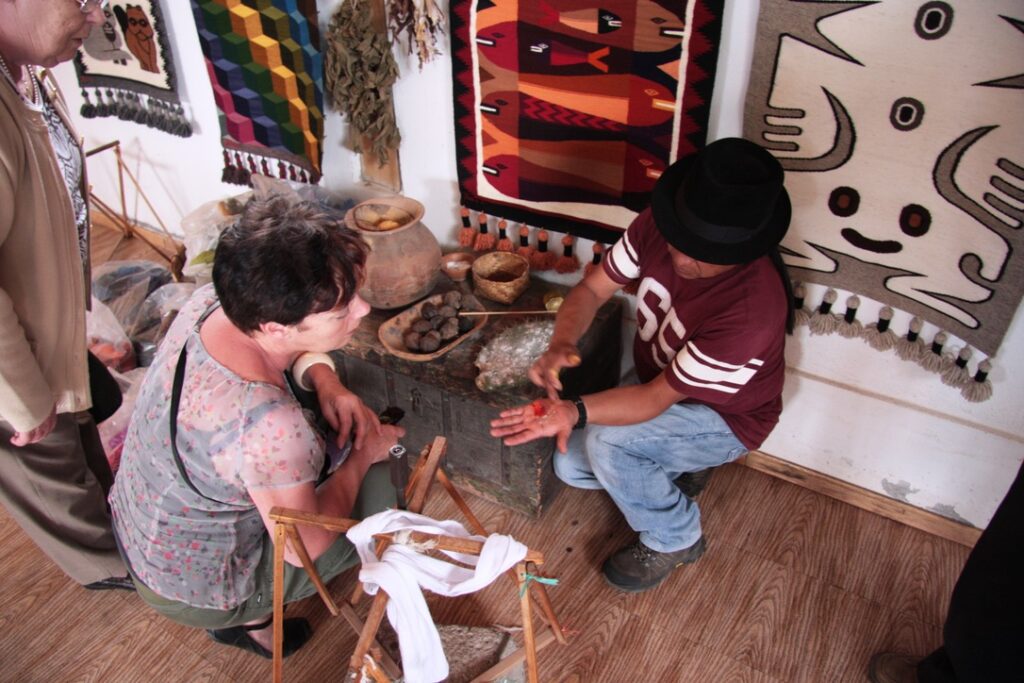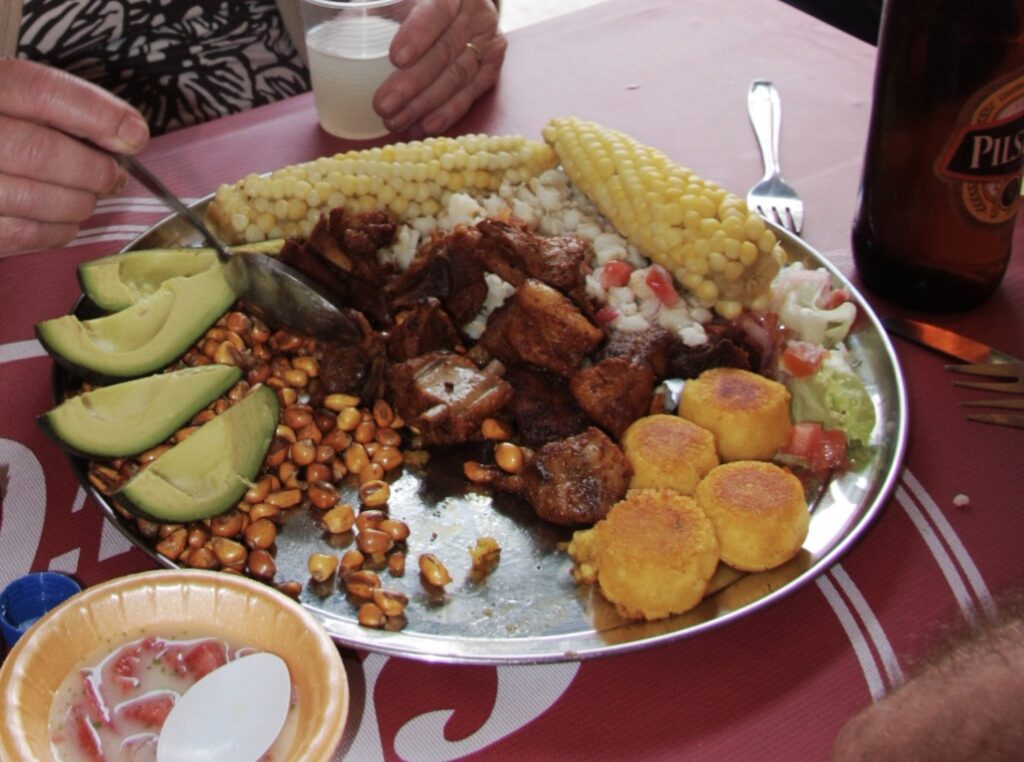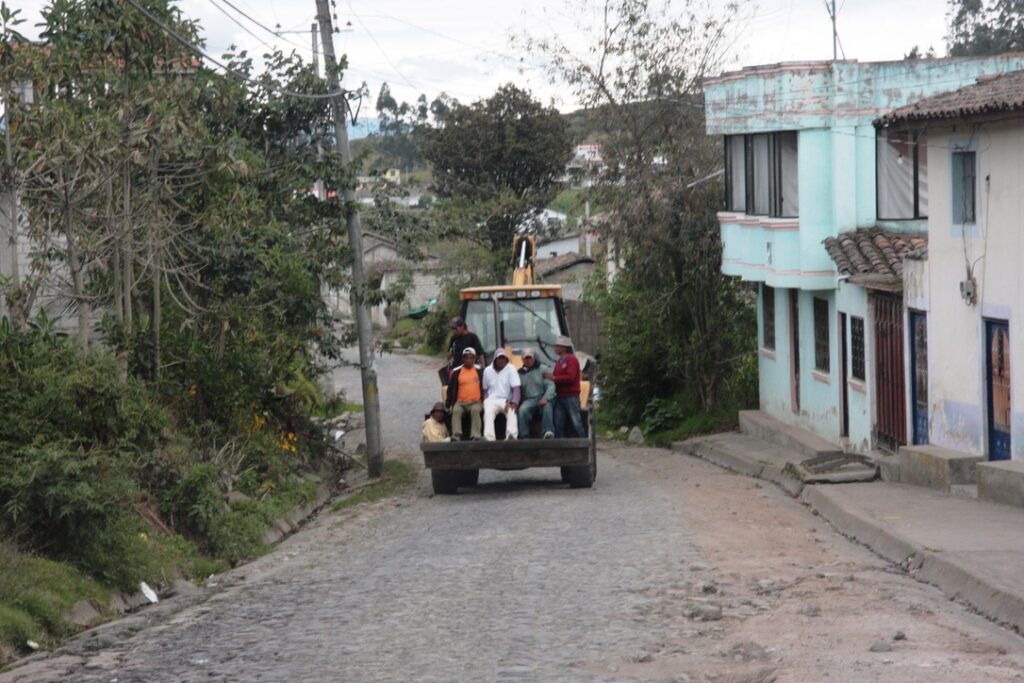 .
For other Things to do in & around Otavalo, go to: Otavalo Attractions
For an overview of all travel posts of my blog, go to: the Home Page.
Final message, for fellow travel writers & bloggers: TravelPayOuts is a global integrated affiliate program focused exclusively on travel offers. If it works for me, it will probably work for you too: TravelPayOuts.