After your decision to Travel to Ecuador, one of the first questions you may ask yourself is:
Include a visit to Papallacta in your itinerary for Ecuador, Yes or No?
A question a lot of visitors ask us, while staying in our Hotel/Restaurant in the northern Andean market town of Otavalo.
To answer that question though, you first have to know where I'm talking about.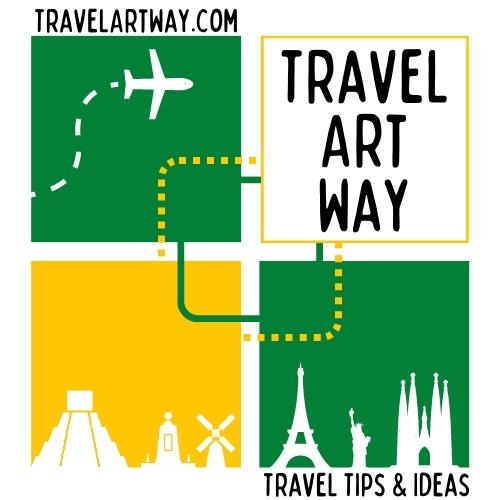 Throughout this post you'll find affiliated links provided by Travel Platforms like TravelPayOuts, GetYourGuide & others. Links that may help you plan your next trip to Ecuador. If you click on them & buy a ticket for a museum, book a tour, a hotel or flight a small commission of your purchase will go to me (paid by the platform, and – most importantly – not by you).
A visit to …. Papallacta?
Papallacta (altitud 3300m/ 10.827ft) is a small village, not far from Quito (67km, about 1 hour drive). On the way from the capital to the Amazon-jungle.
Although still located at high altitude, Papallacta formally is part of the first Amazon-province you encounter leaving the capital. The Napo-province, named after the river that's one of the main suppliers of water for the Amazon River.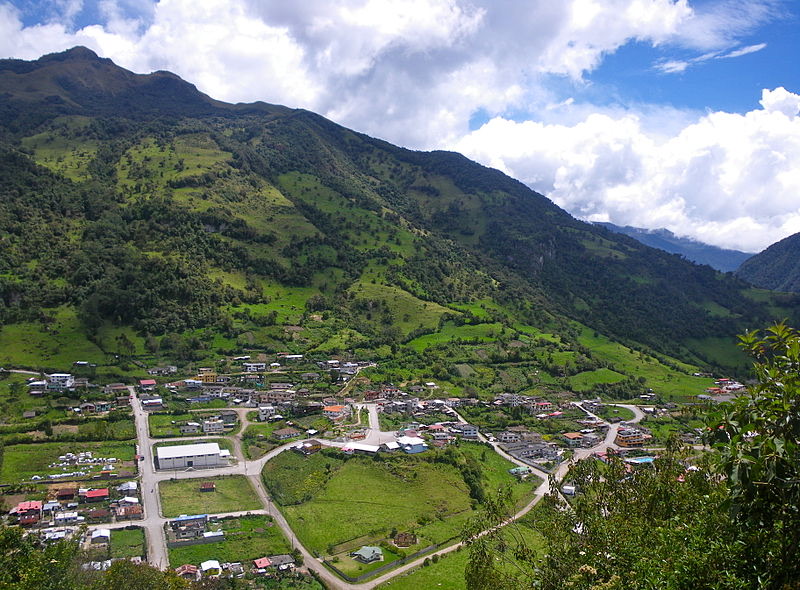 Papallacta's main attractions
Papallacta is (historically) mainly known for its thermal baths. Natural hot springs that are fed by the nearby volcano Antisana (5758m/18.891ft), the 4th highest of Ecuador. After Mt. Chimborazo, Cotopaxi & Cayambe.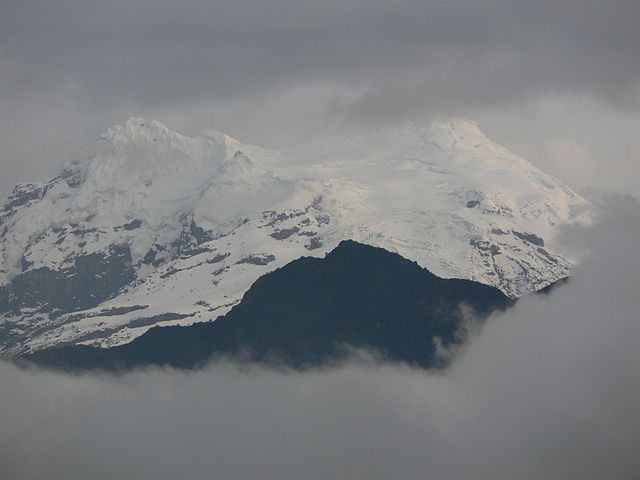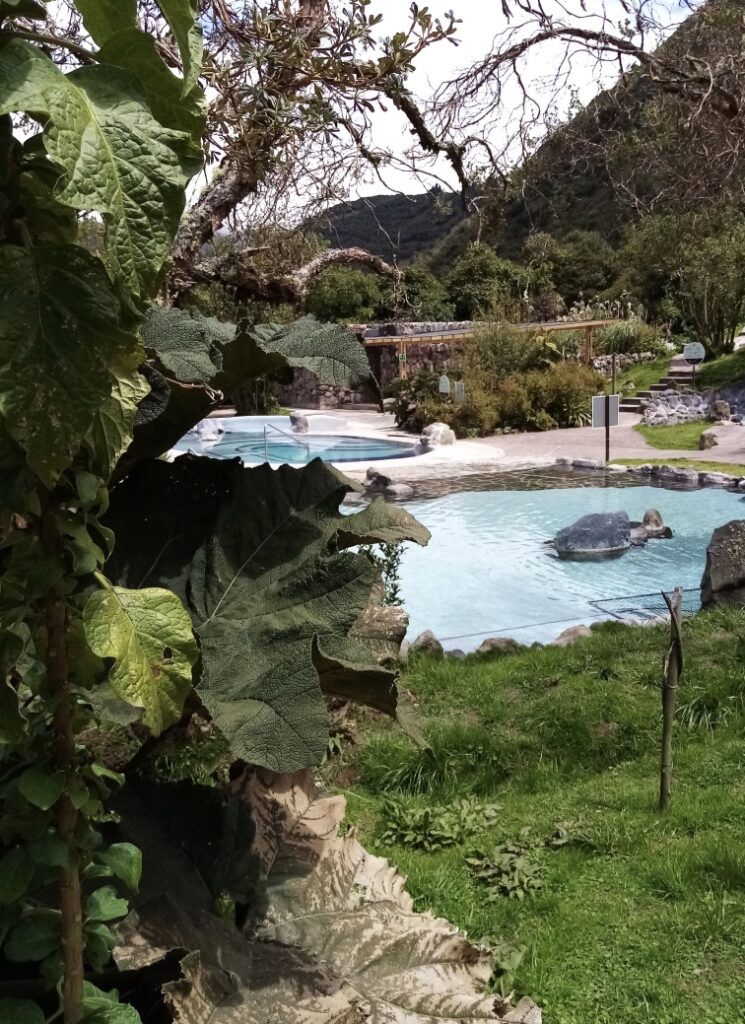 Besides the springs though, Papallacta features beautiful natural surroundings. Ideal for hiking, biking, horse riding, just to hang around or a relaxing picnic. A healthy, inspiring outdoor area really.
Termas de Papallacta Hotel & Spa
The best known thermal baths belong to the Termas de Papallacta Hotel & Spa. They have the best location & feature dozens of baths (some smoking hot, mostly warm, others luke-warm or ice-cold). Many of the thermal pools are only available for guests of the hotel, but two large sections are public.
The first one is the Balneario (entrance $9) with many bigger & smaller pools. Mainly, smoking hot, warm & some ice-cold.
The Spa ($23) features different types of hydro massages for every body part. Also is it possible at the Spa to get a massage (preferably arranged beforehand, not included in the entrance fee).
* Open daily from 6:00am-10:30pm. Prices are for adults. Half the price for children & people over 65.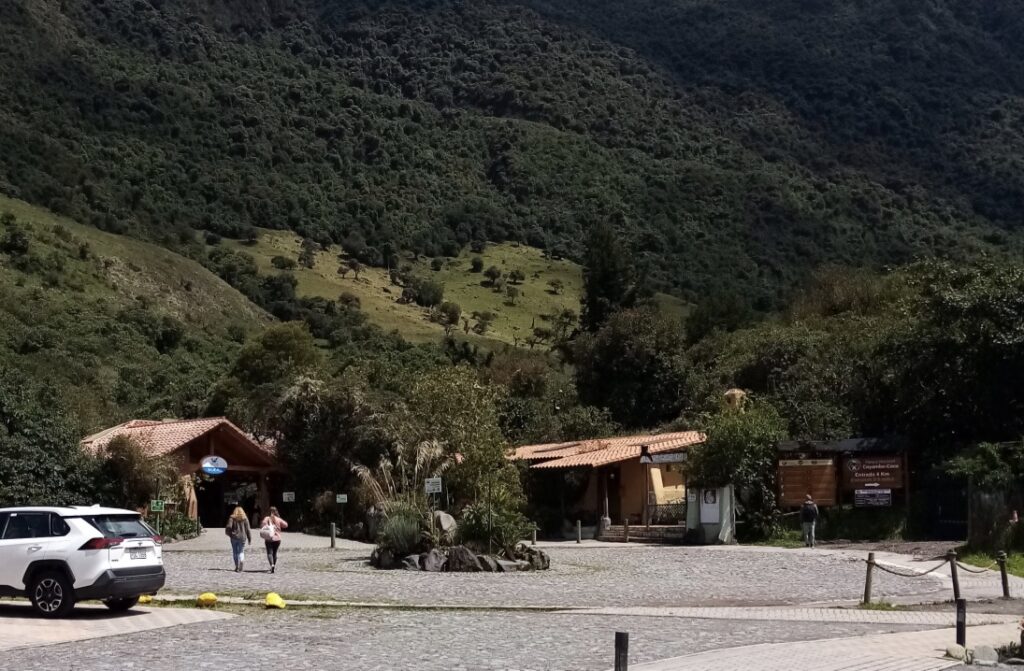 Is Papallacta worth a visit? Yes or No.
My first response would always be: "Yes…! Absolutely, Yes." But of course it depends on your wishes & budget.
Reasons to visit Papallacta
The most important reason to visit Papallacta is to Relax. The natural hot springs are there for you to bathe in them.
You don't have to do anything else. Just enjoy the warm water and the beautiful natural surroundings. The only choice you have to make is when to enter the baths & when to leave them. And maybe…if you dare switch from time to time, to take an icy cold bath??? But only if you want, or if you can….
A more relaxing place you won't find in Ecuador. Papallacta is a real paradise. A paradisiacal place for Body & Soul.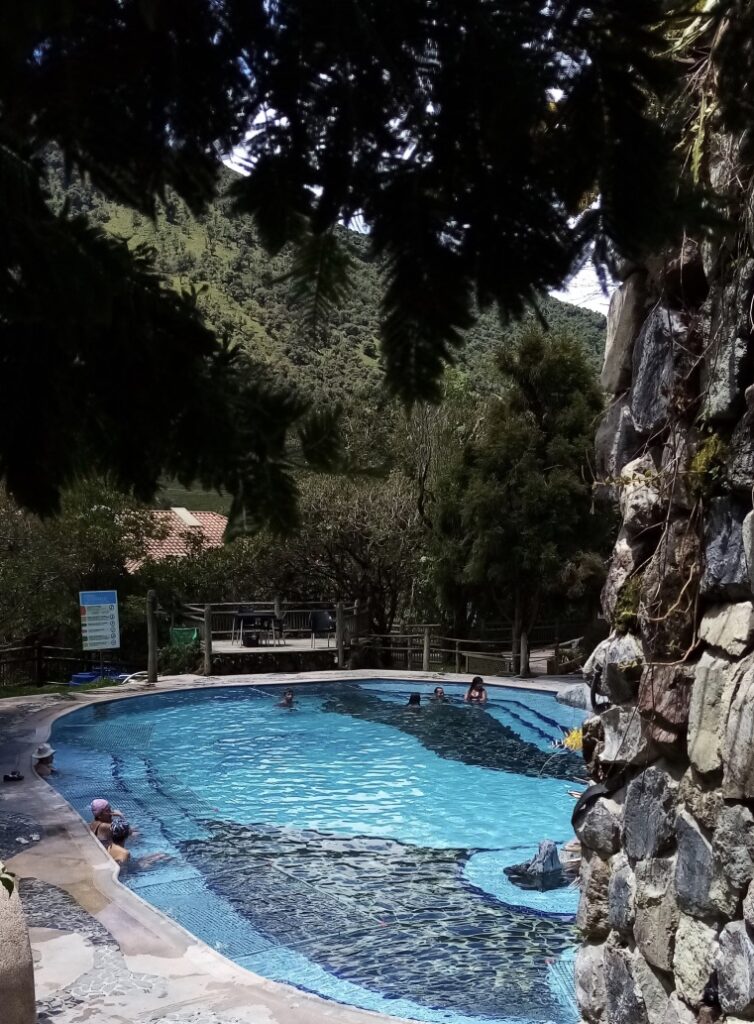 Reasons NOT to visit Papallacta
If you don't like bathing, or putting on swimwear …. forget it.
Another reason not to go, can be the altitude and/or the climate.
True, the baths are located round & about 3300m/10827ft). In the evenings it gets chilly. However, when you're sitting in a warm bath and don't do too much, you don't feel the cold, nor the altitude.
TRAVELTip: Important though, take it easy! For example, when you get up to leave the bath.
A further reason to skip Papallacta can be the fact that it's not included in the planned route through Ecuador. Or simply doesn't fit in the overall plan.
TRAVELTip: If you pass through Papallacta though – instead of staying the night there – consider a brief stop. 1,5 to 2 hours will do (see below, How to get there).
A last reason to NOT visit Papallacta is your budget. The main hotel & baths – that's where most visitors stay & go – are rather expensive. More expensive than other hotels & thermal baths.
True, but there are some economic alternatives (see below).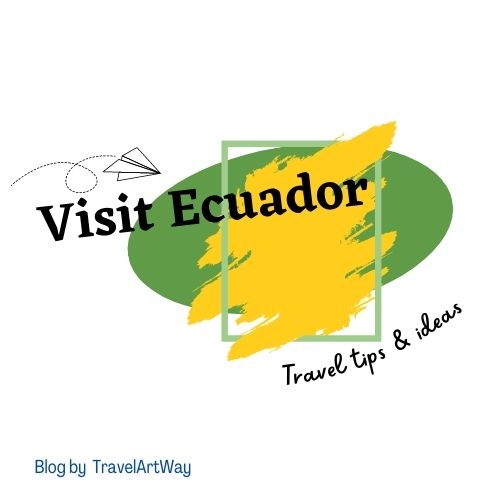 Other activities around Papallacta
The area around Papallacta is Ideal for Hiking. There are several options:
* For example, along the road from Quito-Papallacta there's a dirt road just behind the little chapel – marking the highest point on the road (around 4000m/ 13.123ft) – which you can take. With – on clear days – spectacular views of Mt. Antisana.
* Another option is a hike to the antennas – just across from the chapel – where you'll find several smaller lakes. When lucky, you can spot the Andean Bear who lives in this area.
If you stay in Papallacta & don't have your own transport you'll have to arrange a taxi or pick-up to this point (about 15 minutes, $4-5). In the case you like to hike to the antennas, you pass an entrance in which you have to register your name (entrance is free).
Closer to the Termas de Papallacta – to the right of the entrance of the Balneario – there are also several options:
* You can take a short, but beautiful hike along the river. A hiking trail which belongs to the Termas de Papallacta ($2, about an hour hike, free for hotel-guests).
* Or start on the dirt road – a little bit more to the right – which leads further on. Leading in the end to the entrance to the Reserva Ecológica Cayambe-Coca (see below). If you like, at the Termas de Papallacta they can arrange horses for you.
Reserva Ecológica Cayambe-Coca – National Park
Actually the whole area around Papallacta borders the Reserva Ecológica Cayambe-Coca. To visit this unique National Park, you need your own transport and permission to enter. A permission you can get at the entrance gate 4 km/ 2,5 miles from the Termas ($5).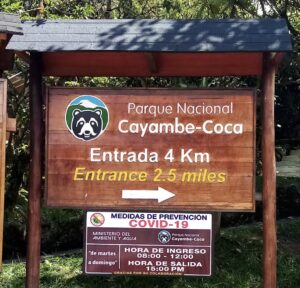 You can enter & leave at the same entrance gate near Papallacta or continue on for a 2 hours drive (including stops) to a northern gate where you can leave the park.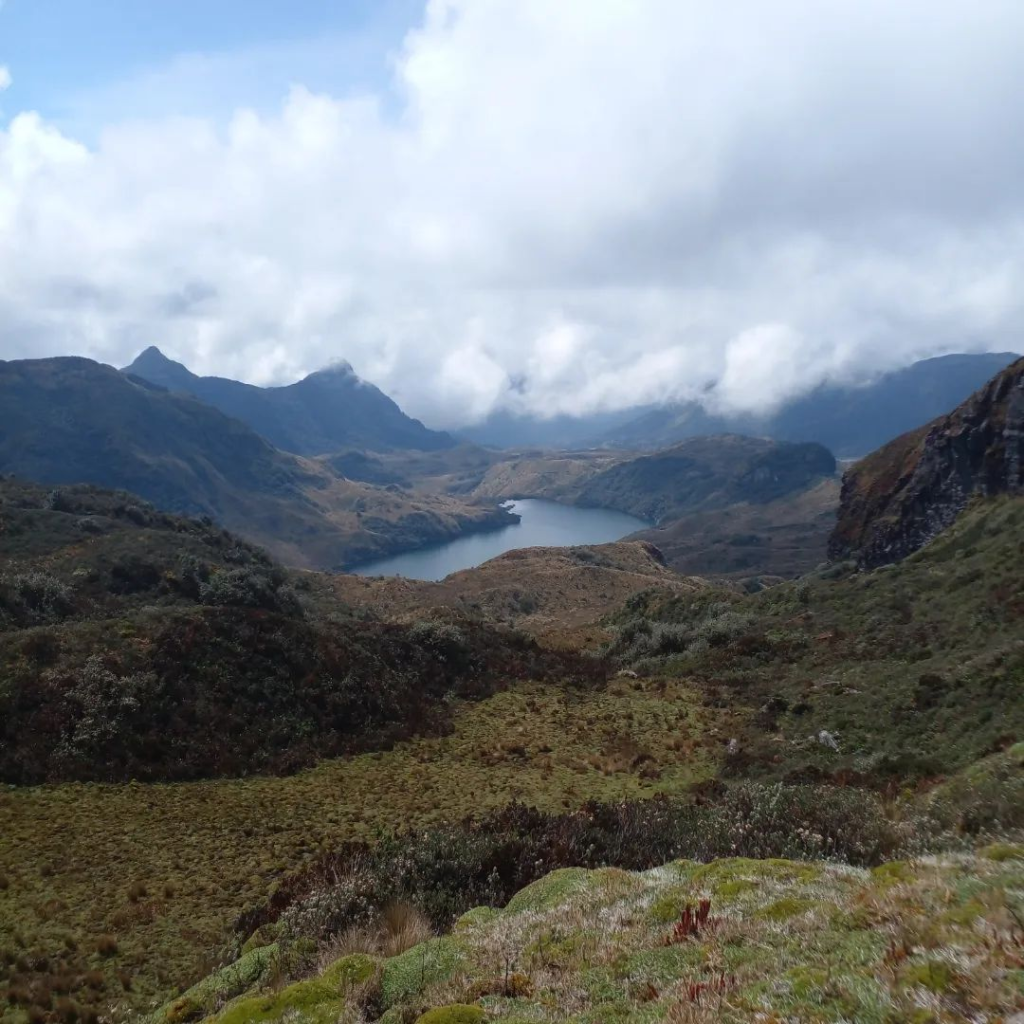 This gate is located very near the beautiful Hidden village of Oyacachi. A place that is well connected to Cayambe (1,5 hours) & Otavalo (2 hours, where our Hotel is located). All these destinations are described in other posts on this blog (just click on their names to learn more).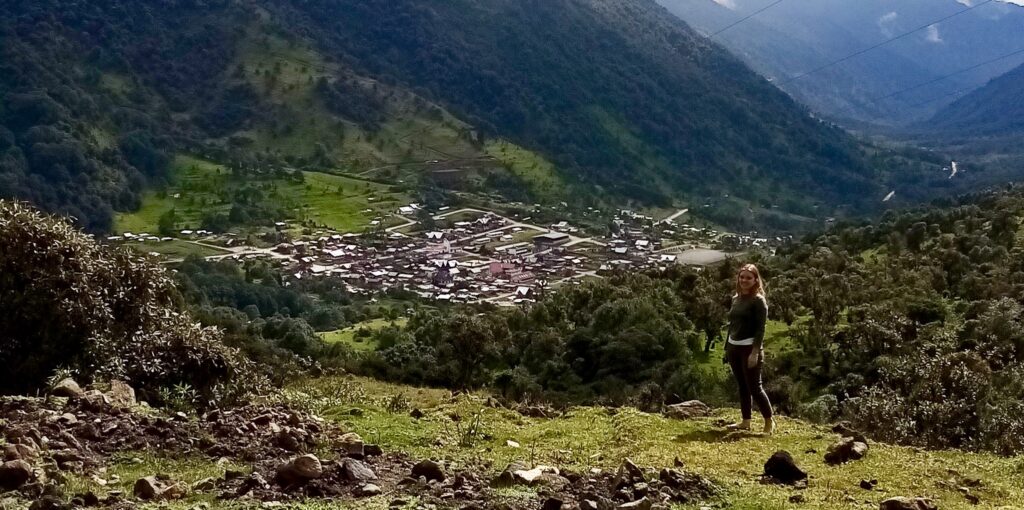 Where to stay in Papallacta
Because of the thermal baths, you'll find several hotels & restaurants in Papallacta (for every budget). In the village itself, or around the main sources of the Hot Springs.
Most visitors stay only 1 night in Papallacta. A minority stays 2 or more nights, combining the bath with other activities, like the hikes I described above.
Termas de Papallacta
Most visitors stay at the Termas de Papallacta Hotel & Spa. A luxurious place that almost feels like a resort. Visited daily by national & international tourists. Individually or in groups. It's the most expensive option in the area, but a real treat.
If you want to stay there, be aware of the fact that the Termas de Papallacta sell out rather quickly (more so during high season (July/August) or the holidays (like Carnaval, Easter, Christmas, New Year). The main reason for this popular hotel/spa to ask you to make reservations beforehand & even pay in advance.
To learn more about the Termas de Papalacta & see if a room is still available, you can use the following Booking.com Widget (filling in your own check-in & check-out dates):
Other hotels nearby
Alternatively, there's the option to stay & eat in a cheaper hotel and/or restaurant nearby. You can find several places , just outside the gate of the Termas de Papallacta. Or else, in the village of Papallacta itself (a short taxi/pick-up ride away).
Some of these hotels have their own thermal pools, but – of course – it's also possible to visit the public pools of the Termas de Papallacta: Balneario ($9) or the more luxurious Spa ($23).
To see other Hotel options, you can use the following Booking.com Widget below (filling in your own check-in & check-out dates):
Day trip to Papallacta from Quito (by GetYourGuide)
If you can't stay in or near Papallacta but have time to spare while staying in Quito, it's possible to make a day trip from the capital (an hour's distance), organized by the Travel Platform GetYourGuide.
A highly recommended day-trip if you need a day to relax. For example, when you just flew into the country or are about to leave after touring Ecuador.
What to expect of this unique day-trip?
A relaxing guided (English/Spanish) bus ride to & from the Papallacta thermal springs which starts at an easy to find central point just north of Quito's City center.
As soon as you leave the busy Distrito Metropolitano de Quito you enter the amazingly beautiful Andean highlands. Territory of the Andean bear, deer & the condor, amongst others. If lucky you can also spot the mighty snow-covered Mt. Antisana when passing the highest mountain pass (4000m/ over 13.123ft).
On your way to the volcanic springs you'll make a stop at the Laguna de Papallacta.
Near the springs itself you can choose to make a short hike along the La Isla path. Learning from your guide all about the unique flora & fauna in this area.
You can spend several hours at the baths (the entrance price is included in the tour). Not only to relax in the hot springs, but also to have lunch in their excellent restaurant (not included).
Total time of the tour is 7 hours.
To learn more, click on: GetYourGuide Day-trip to Papallacta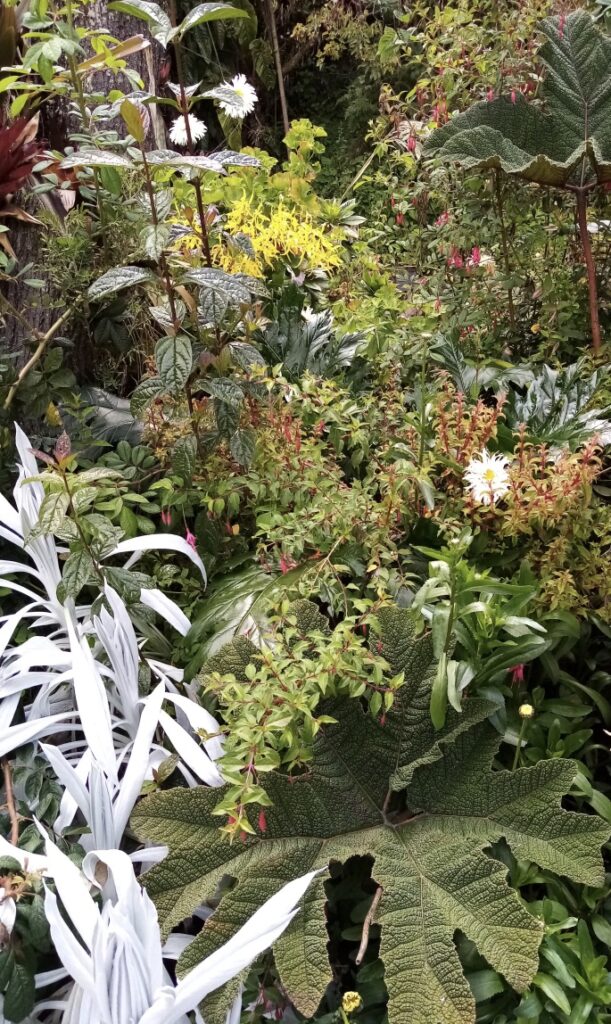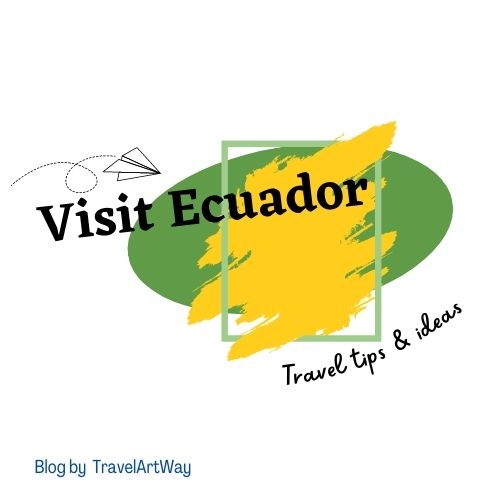 How to get to Papallacta?
By Bus:
As there are no special buses with Papallacta as its final destination, you'll have to hop on a bus that passes through.
Starting from Quito, head to the Southern bus terminal of Turubamba in Quito. Find a bus that goes to the Amazonía or Oriente, with final destinations like Lago Agrio, Coca or Tena.
Ask the bus driver or his assistant to let you out at the bus stop on the eastern side of Papallacta. From there, it's a 3 km hike or pickup-ride up to the baths ($2).
If you – after you've visited Papallacta – plan to continue to the Amazon-jungle, you'll have to wait for a bus at the same bus stop.
If you start early from Quito, it's even possible to have a break at the hot springs of Papallacta and continue your journey the same day. Not the most relaxing way of course, but still an experience you won't forget.
By Rented Car:
You can rent a car from Quito or Quito Airport.
To learn more:
By Taxi:
If you don't like to travel by bus & don't have your own or a rented car/motorbike, you can arrange a taxi. From Quito of course, but also from Otavalo.
Something we can do for you at the Hotel Doña Esther/Restaurante Árbol de Montalvo. That is, providing a taxi with a friendly, professional driver/guide at an honest price.
In a normal car there's room for max 4 pax (or 3 pax with luggage). If you travel with more people (and/or extra luggage) we can arrange for bigger transport – a minivan or bus – provided by a local company.
The journey takes around 2,5 hours. Along the Airport (avoiding Quito). Up in the mountains (on a clear day you can spot Mt. Cayambe, Mt. Cotopaxi & Mt. Antisana (close by) before you arrive at the thermal springs.
IMPORTANT: We can only provide this service to our hotel guests.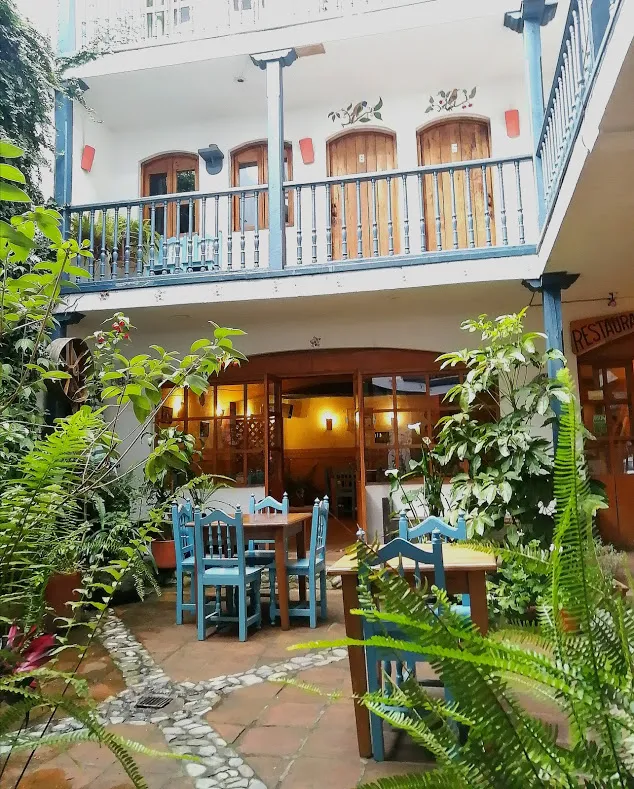 Alternatively there's the possibility to get to Papallacta from Otavalo over a beautiful scenic road through the Coca-Cayambe National Park (see above). An alternative road (4-5 hours) along the Hidden Village of Oyacachi & through pure nature, ending up exactly at the Termas de Papallacta Hotel & Spa.
Choosing this adventurous off-the-road option, it's possible to insert an extra stop at the alternative Mitad del Mundo monument in Cayambe. A monument you'll pass on the way to Oyacachi.
Furthermore, as the journey is long & you won't pass a real place to eat/drink something – we can prepare a take-away box lunch ($6.00 each) for you at our Hotel.
Contact us:
Just write to us with your questions & wishes, and we will help you out:
.
So…. to Answer the Question:
Include a visit to Papallacta in your itinerary for Ecuador, Yes or No?
It's a Yes...
Yes, … include a visit to Papallacta when touring the beautiful country of Ecuador.
Actually, it's highly recommended.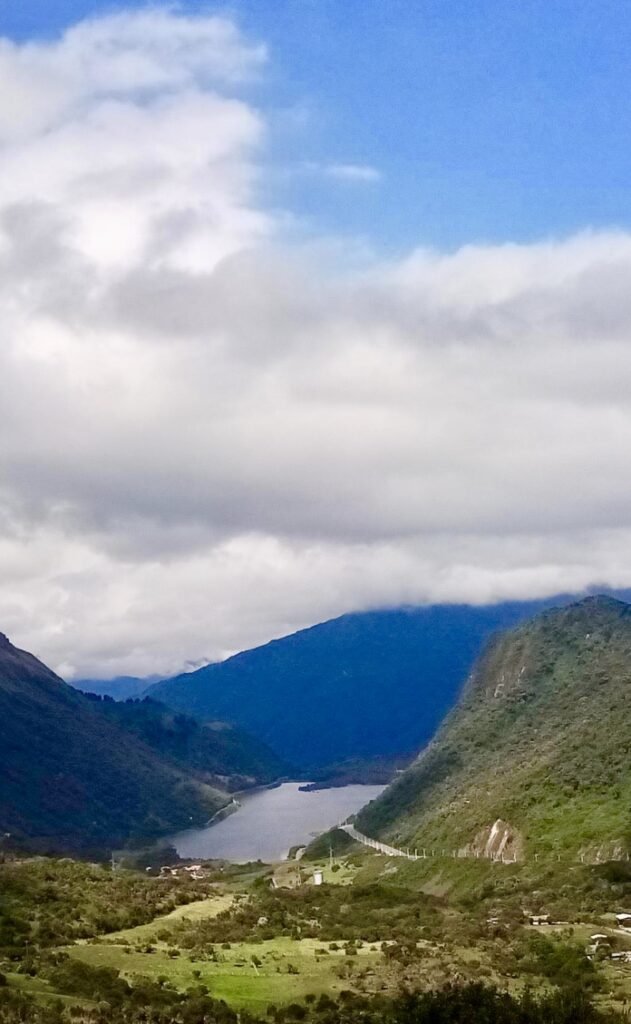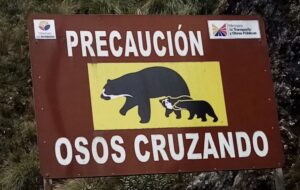 .
For an overview of all travel posts of my blog, go to: My Home Page.
Final message, for fellow travel writers & bloggers: TravelPayOuts is a global integrated affiliate program focused exclusively on travel offers. If it works for me, it will probably work for you too: TravelPayOuts.