Better call me Art
Arthur van den Elzen is my full name, but you can call me Art. Travel Art, if you like.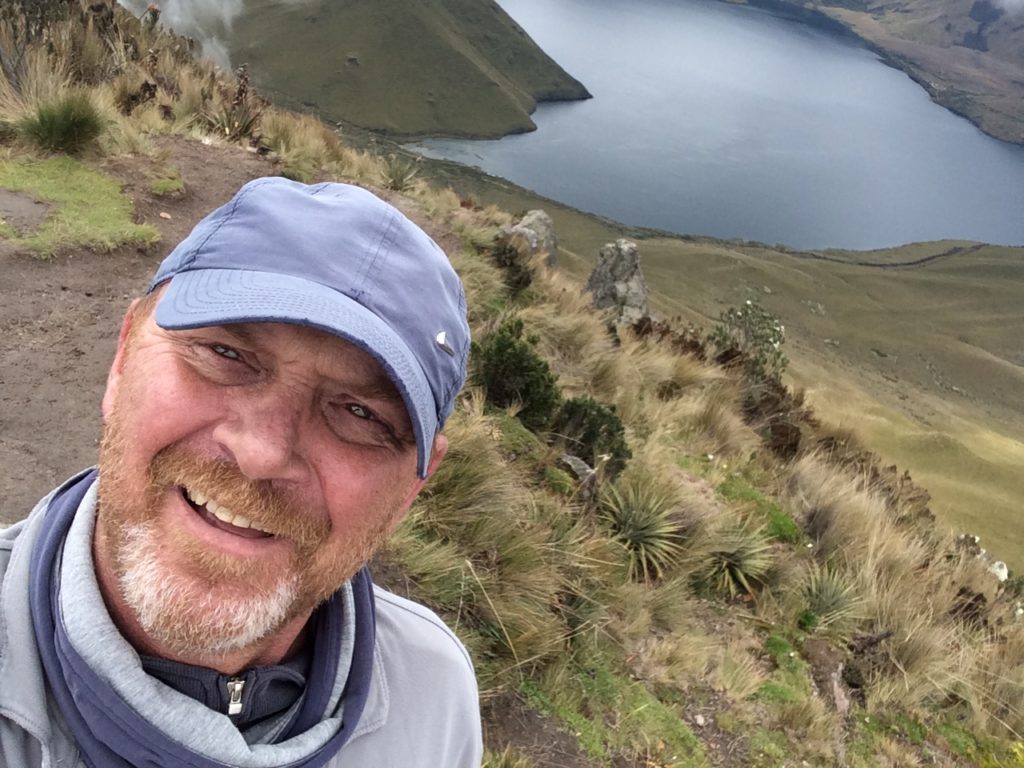 I was born in August 1964 in Rosmalen, Brabant, a Southern province of Holland. That is, … The Netherlands.
During my studies at the Radboud University of Nijmegen (Communications), I had the opportunity to fulfil my graduation project in Riobamba, Ecuador (1990-1991).
After finishing college, I worked at networks of educational radiostations in South America. First in Ecuador for seven years, followed by three years in Guatemala.
Me, Travel Art, and my wife Wendy left our home country definitely in 1994.
Through my work at the radio stations we had the honor of living in many different parts of Ecuador. Mainly in the Andes highlands, but also in other regions. For over year we lived in the Amazon region.
From 1997 on we were accompanied by our Daughter Lisa. She was born while living & working in Baños. A small town bordering the Andean Highlands with the Amazon.
The three of us went to Guatemala in 2000, where we lived and worked until 2003. Though also a country with many problems – like poverty, violence and corruption – a beautiful country to live in and get to know its people. An honor really.
As in Ecuador, I got to know many regions of Guatemala. A country as diverse as Ecuador in many ways. High mountains, the Petén jungle, the sea coast. Instead of changing places every six months, in "Guate" we lived in one place (near Antigua Guatemala). For work I traveled to the radio stations with a colleague.
We returned to Ecuador in 2003, starting a Hotel/restaurant in the Northern Andes. The Best & most Beautiful hotel you'll find in the market town of Otavalo, Imbabura.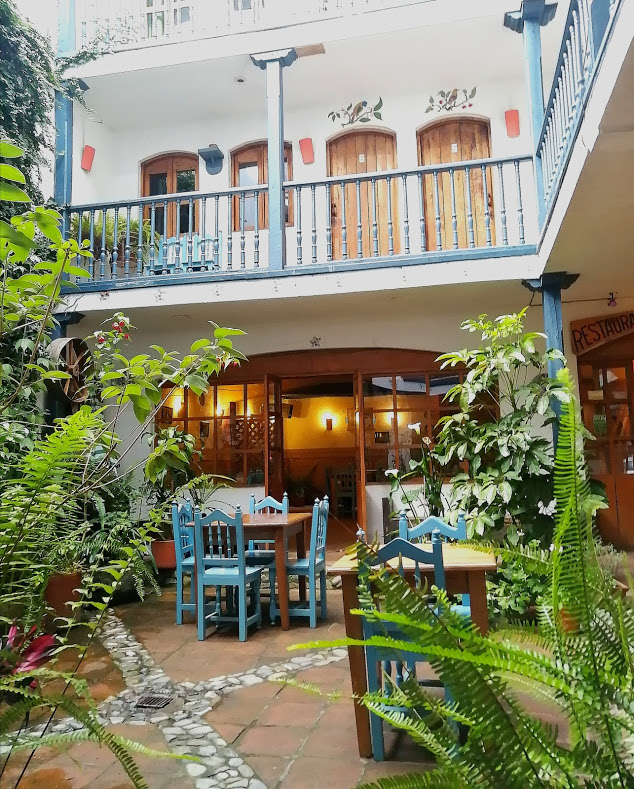 For me, Travel Art, Amazing Ecuador is a beautiful country to live in. As my home province of Imbabura is one of the most beautiful provinces of Ecuador with many Attraction in & around Otavalo to visit.
I will regularly post about my province & country in Post Ecuador.
My work as a writer of books
Besides this blog, at the moment I am writing my 6th book. The books I wrote so far – 4 in Dutch, 1 in Spanish – are all non fiction, "big" & "small" History books. The last book I published is a true personal family history. Recently translated from Dutch to English.
The first book I wrote is called "Land en vrijheid" (1994) about a journey of three months through the United States, Mexico, Guatemala and Honduras.
The second book (2000) was in Spanish, a guide book or manual to the surveys I organized at the radiostations.
Then in 2010 got published my third work Koningsdrama in Mexico ("A Royal Drama in Mexico") about the short but dramatical reign of the Austrian archduke Maximilian and his consort wife, princes Charlotte of Belgium over Mexico. Also available as An eBook.
In the year 2014, two books of me came out. The first one by the same Dutch publisher as the Maximilian book. Its title: De Aarde is niet rond ("The Earth isn't round") which deals with a historic scientific mission that came over to my home country Ecuador almost three hundred years ago to "Measure the Earth". Would you believe that?
That same year I myself published a personal familiy history of my father 14 dagen in Mei. A dramatic history because of a near fatal accident he suffered in military service. Ending in an inspiring story of Love & Survival when I get my future mother involved.
It's this title that recently got translated in English: 14 days in May. (For more background info on this latest book & only one so far in English, go to: Background info on "14 days in May").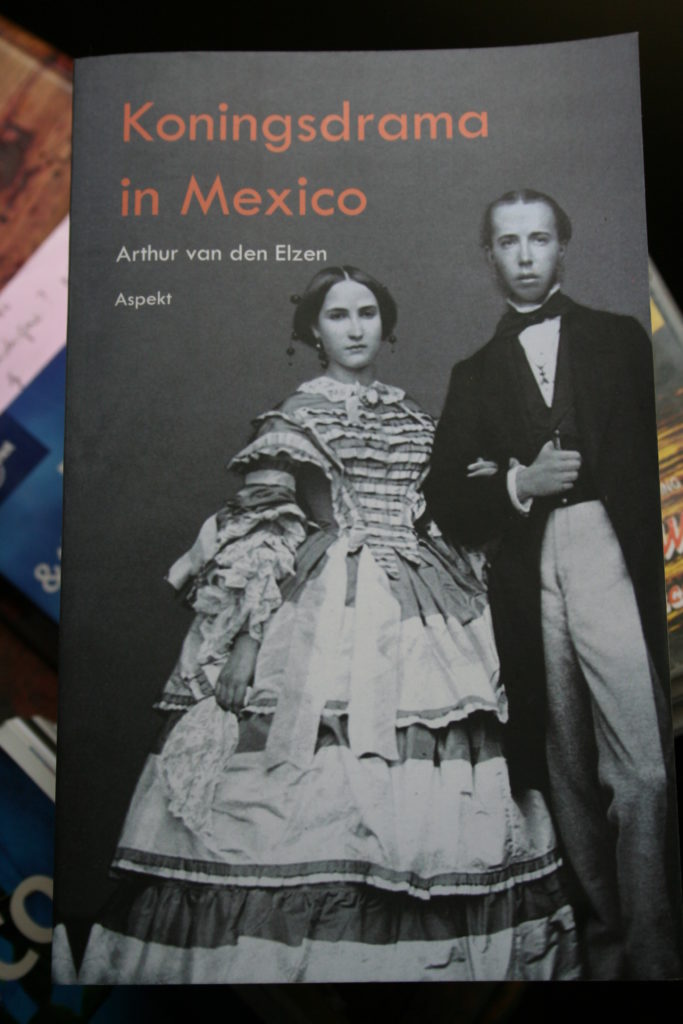 Future work
Next year (2021) I hope to finish my latest work. This book is about the Rediscovery of the Maya civilization in the Southern part of Mexico and parts of Central America. Mainly, at the hands of the New Yorker John Lloyd Stephens and the Englishman Frederick Catherwood. Written in Dutch, I hope to get it translated as soon as possible.
Armchair Travel
Besides writing I love reading and to share that experience go to: Armchair Travel. The best reads I will review for you in TravelArtWay's Book Reviews.
For an overview of all travel posts of my blog, go to: the Home Page.
Final message, for fellow travel writers & bloggers: TravelPayOuts is a global integrated affiliate program focused exclusively on travel offers. If it works for me, it will probably work for you too: TravelPayOuts.