Introduction
A question many visitors ask me about their upcoming Family Visit to New York is: What things to do in Manhattan with my children?
A valid question which I'll answer in this special post on Manhattan, New York. A logical question also because you want to get the most & the best out of your Family Trip to such a unique destination.
A place that has a lot to offer for everybody. Too much really & that's why you surely need some planning. More so when it's your first time & with your children.
I will start this post first by telling you about the Family Things to Do in Manhattan.
Followed by a TravelTips segments like Getting Around, Buy a City Pass or Individual Tickets, Personal Safety & more.
These TravelTips are always printed in red. In this particular post you'll find most Tips at the end. Some of them lead to my Main Post on Manhattan. Popping up as a separate page when needed.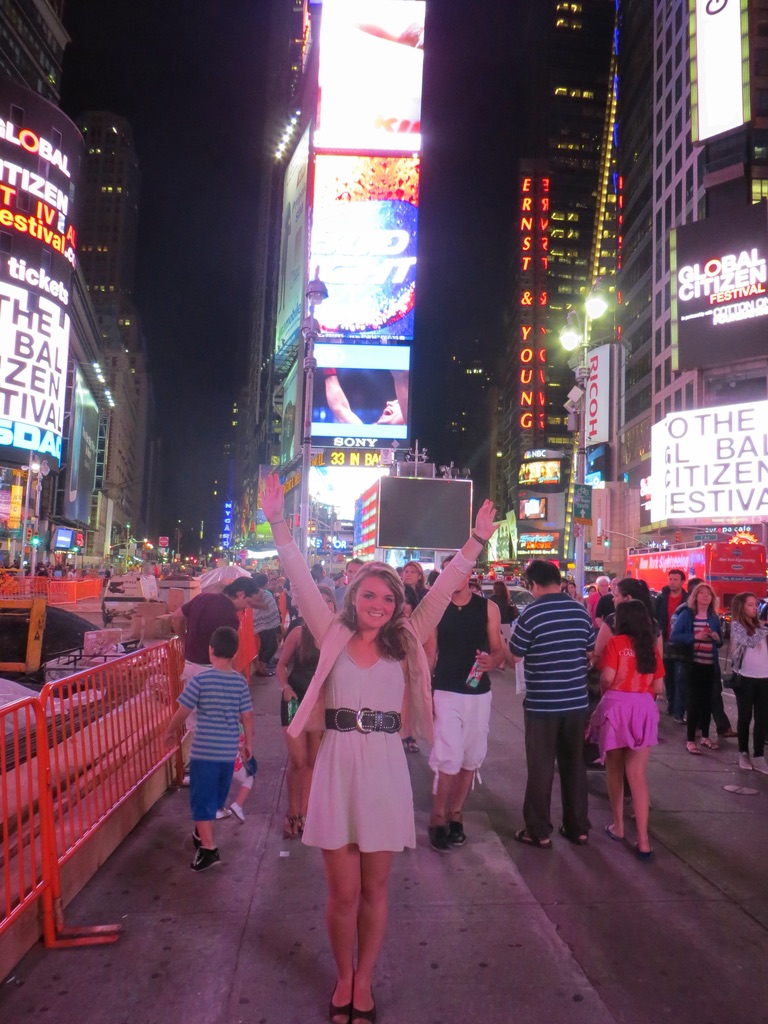 IMPORTANT to know before you read on:
Throughout this post you'll find affiliated links, widgets & banners provided by several Travel Platforms. Tools that may help you plan the Perfect Family Trip to New York. If you click on them & buy a ticket for a museum, book a bus tour or rent a bike a small percentage of your purchase will go to me as writer of this blog post (paid out to me by the platform, without any extra cost to you).
One of the bigger platforms I personally prefer is GetYourGuide. A well-known European booking platform (HQ Berlin) which mainly sells tickets to attractions & tours. Guided, or not. Guaranteeing the best prices on the market, PLUS a free & easy cancellation/refund policy.
Clicking on a link in this post most probably will lead to a GetYourGuide page on which you'll find:
A full description of a certain attraction or tour.
Honest reviews of people who used this service before you.
The possibility to buy a ticket or book a tour in advance.
If you want to learn a bit more about me, the travel blog writer, click on: Better call me Art.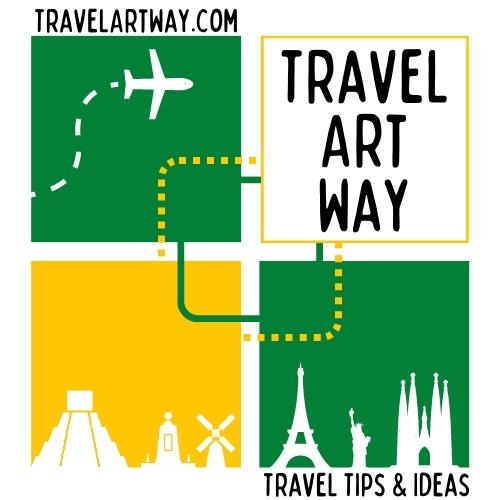 To begin with…Manhattan is for everyone
First of all, let me start with telling you that Manhattan is a Top destination for families. A place where you can easily combine interesting attraction with fun things to do with your children. Younger kids & adolescents.
In fact, Manhattan is the perfect place to visit with your family. The city is more than prepared to give you an unforgettable time.
That said, I also think that most attractions covered in my Main post on Things to Do in Manhattan, lend themselves perfectly for children of all ages.
Like for example, a visit to one or several of the famous observation decks. Be it the Empire State Building, the Top of the Rock, One World Observatory, the Summit or the Edge. The same goes for a Sightseeing cruise of New York Harbour, a visit to the Statue of Liberty or a Walk across the Brooklyn Bridge.
Family Things to Do in Manhattan: Pick a museum
The bigger, well-known museums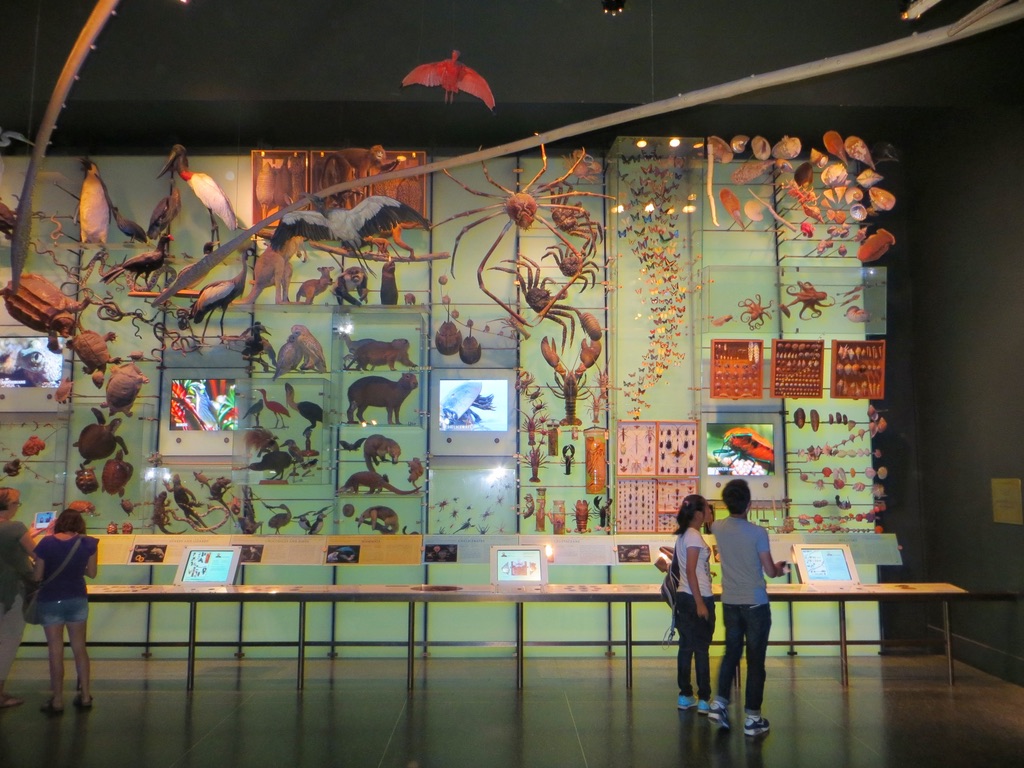 The same goes for museums. Perfect places to visit as a family, because most museums nowadays combine pure interest with interactive programs in which fun & learning are the central goal.
That concerns the bigger, world-famous museums, like for example the:
Click on their names to learn more (leading to a special families or children's page of the mentioned museum):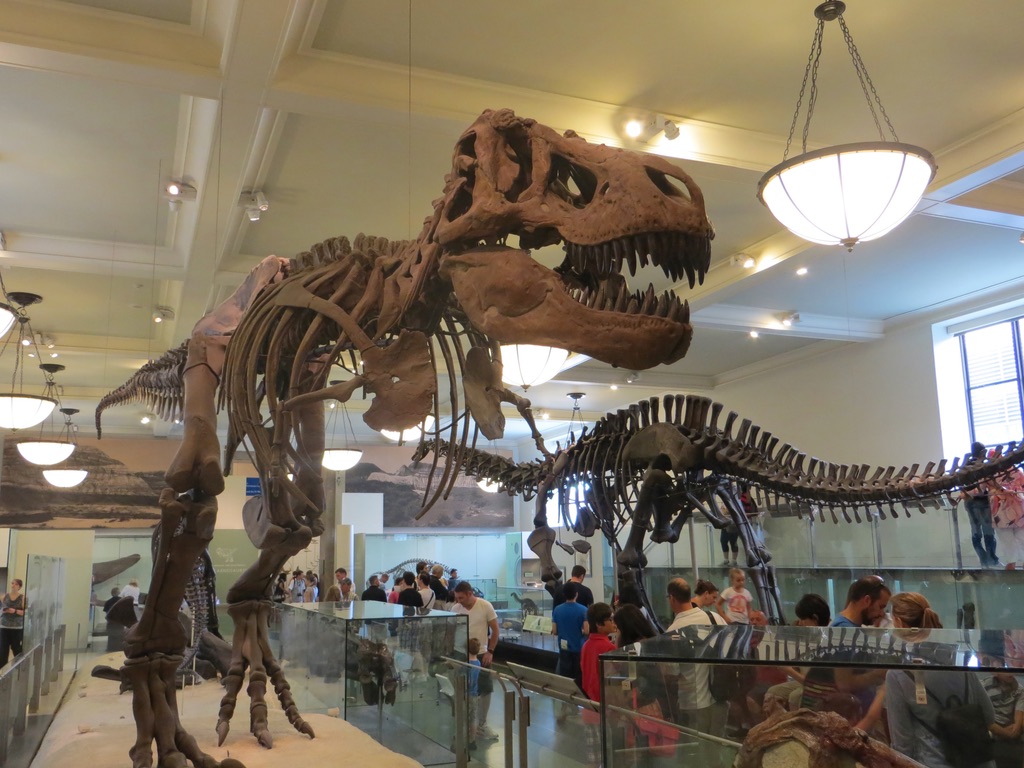 Madame Tussauds
Another well-known entertaining & fun museum to visit in Manhattan as a family is Madame Tussauds.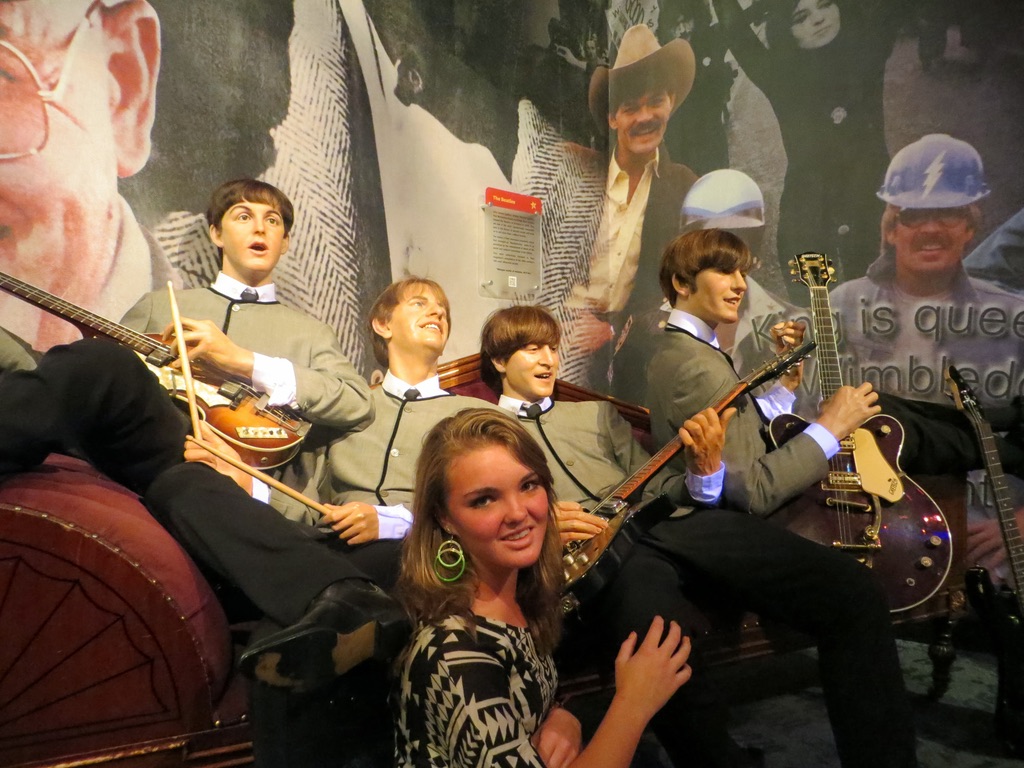 To learn more: NYC Madame Tussauds
A Special Museum to visit as a family: 9/11 Memorial & Museum
Last, but not least – in the category of the bigger museums in Manhattan – I'd like to mention the 9/11 Memorial + Museum. A place/museum which may be shocking at moments, but is meant to remember & to never forget. Not by us. Not by our children, nor our grandchildren.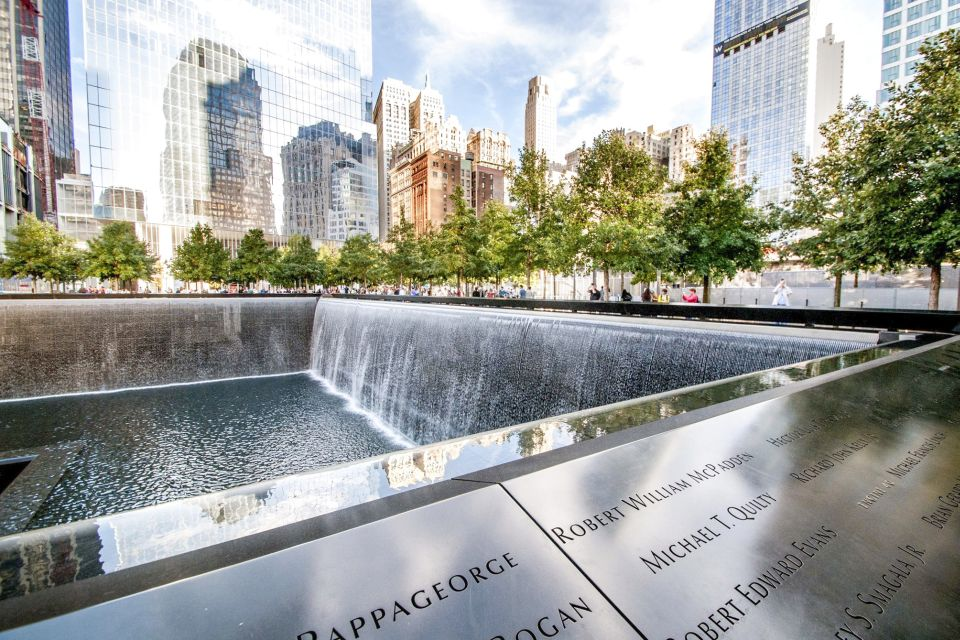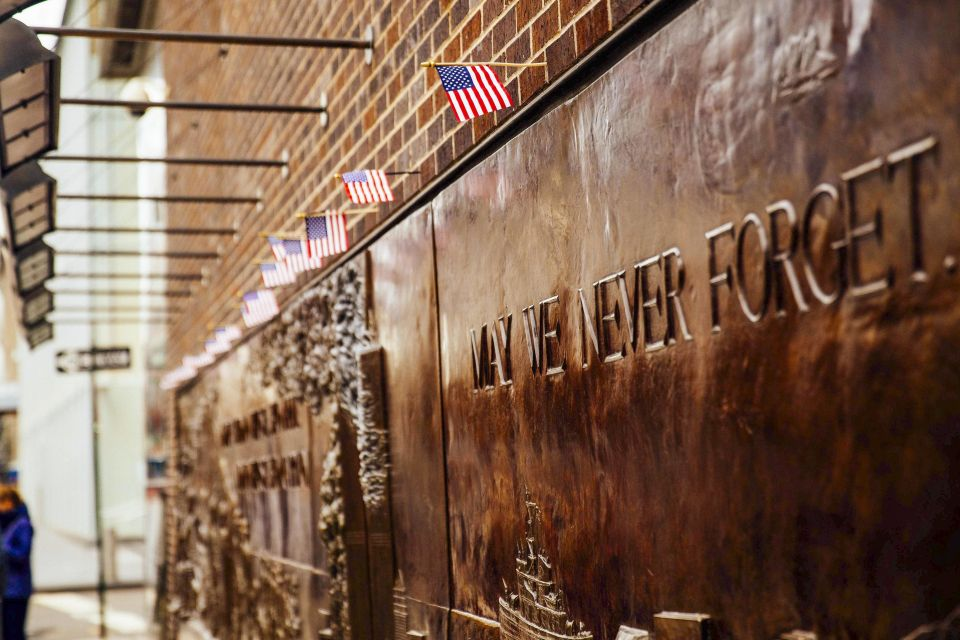 To learn more and/or buy timed tickets, go to: 9/11 Memorial & Museum.
Obervation Decks in Manhattan
One of the most popular Things to Do in Manhattan for families is to visit one – or several – Observation Decks. There are 5 in total, namely:
The Empire State Building
Top of the Rock
The Edge
SUMMIT One Vanderbilt &
One World Observatory.
I'm of the opinion they lent themselves perfectly for a family visit, but also think the SUMMIT ONE is probably most fun for your children. Very popular among he younger ones, as wel as the adolescents. Main reason why the SUMMIT ONE sells out quicker than other Observation Decks (Be Warned!).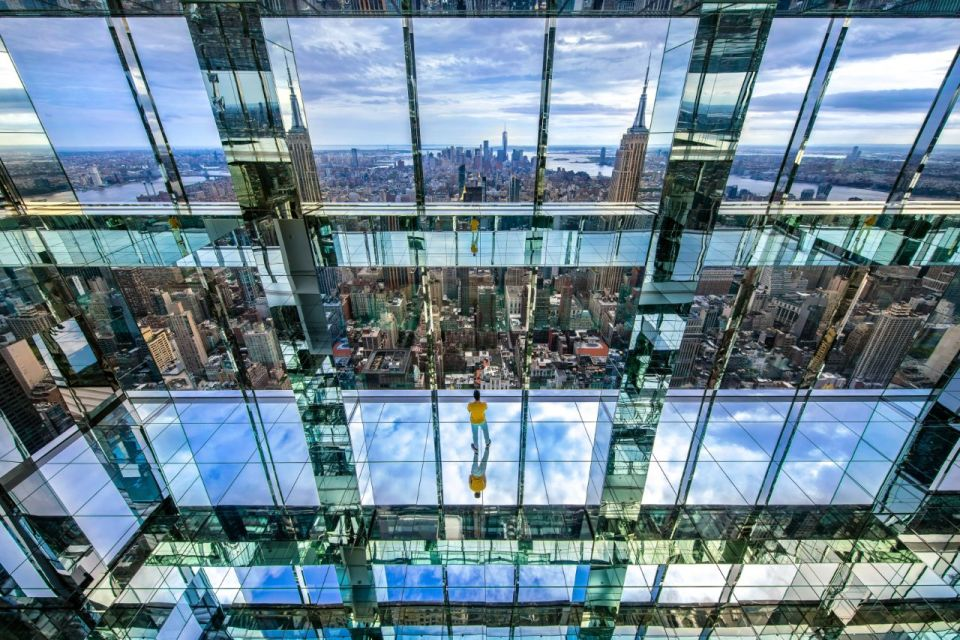 To get a better idea, click on: Comparison of the 5 Observation Decks (segment in my main post of Manhattan).
RiseNY
A fun way to get to know New York City with your family is the RiseNY (near Times Square).
This unique experience consist actually of a three-part journey:
It begins with a fascinating film about NYC made by the award winning docu-maker Ric Burns.
Followed by an exploration of seven museum-style galleries built around NYC' vibrant pop-culture.
Ending your trip with a spectacular ride over the city's iconic skyline.
To learn more and/or tickets, go to: RiseNY Experience
The smaller & lesser-known museums
Besides the mentioned bigger, better-known museums, there are many smaller ones which may also be fun & interesting for you and your children.
All located in Manhattan itself & organised around a certain theme.
Like for example, the:
Click on their names to learn more:
Skyscraper museum – History of the unique New York Skyline (Battery Park, on the Tip of Manhattan)
Tenement Museum – Relife the history of thousands of poor immigrants… way below (Lower East Side)
Museo del Barrio – Latin American & Caribbean Art (East or Spanish Harlem, bordering Central Park)
The Museum at FIT (that is, the Fashion Institute of Technology) – Fashion, old & new (Chelsea)
Hall des Lumières – A digital Art exhibit combining lights, sound & images (Financial District, near City Hall).
SPYSCAPE Museum – Learn to become a spy (Midtown, not far from Central Park)
New York Transit Museum – History of public transport in & around Manhattan. (IMPORTANT: Not to be confused with the also popular Transit Museum in Brooklyn, see below. Both museums share the same website).
* Overall there are almost 40 museums in Manhattan alone. Over 80, if you count the boroughs as well. Just have your pick, together with your children.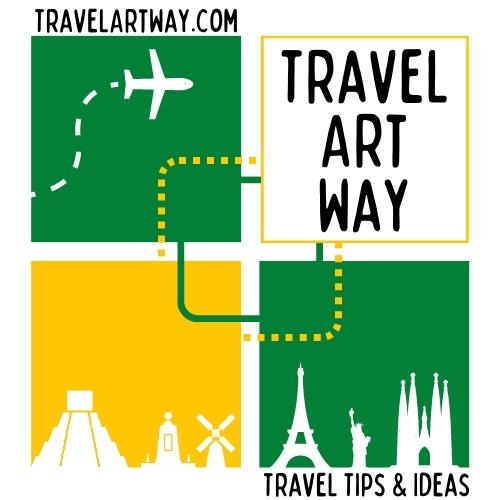 Special Children's Museums
Some of these smaller museums are specifically targeting children – which doesn't mean you're not welcome or won't like them – like the:
* Coincidentally all these three museums are centrally located in Manhattan & in the same neighbourhood, namely Soho (bordering Lower Manhattan).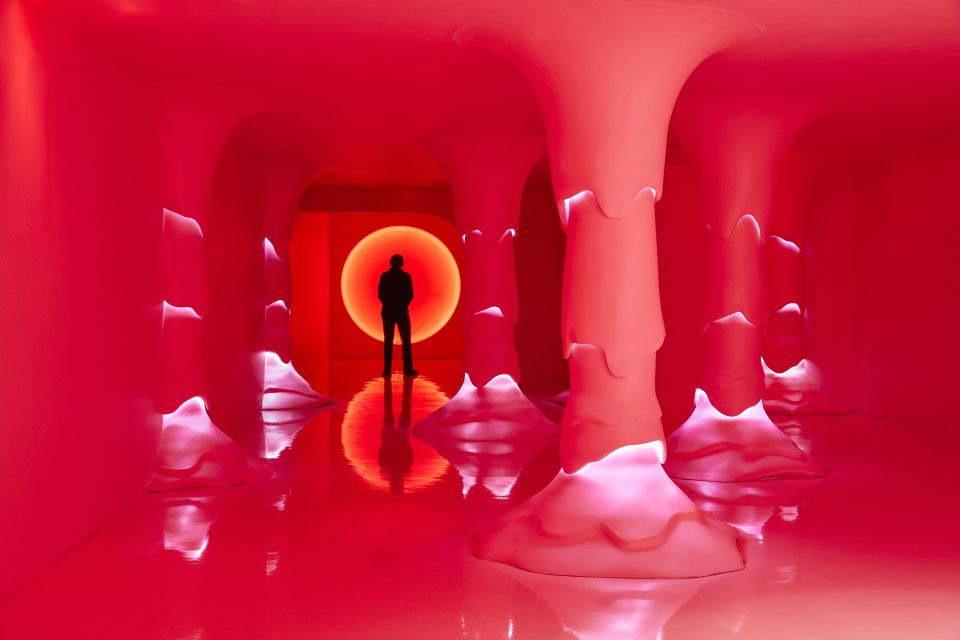 Another museum specially founded for the youngest children is the Children's Museum of Manhattan (near the Museum of Natural History). A learning experience through exploration & play is what they offer.
* TravelTip: Some of the museums mentioned above are included in the NYC passes. These special City Passes will give you – besides free & fast entrance – many ideas on Things to do as a family while in Manhattan (see segment at the end of this post about Buying A Pass or Individual Tickets).
Family Things to Do in Manhattan: Tours
There are several tours which lend themselves perfectly for you & your kids. Fun, entertaining but also learnful.
Tours you can surprise your children with while visiting New York City. A city full of (haunted) stories, mysteries, superheroes & much more.
Walking tours
Walking is the best way to really to get to know NY City, or a part of it. There are many options. I've chosen the ones who lend themselves the best for families:
Click on their names to learn more: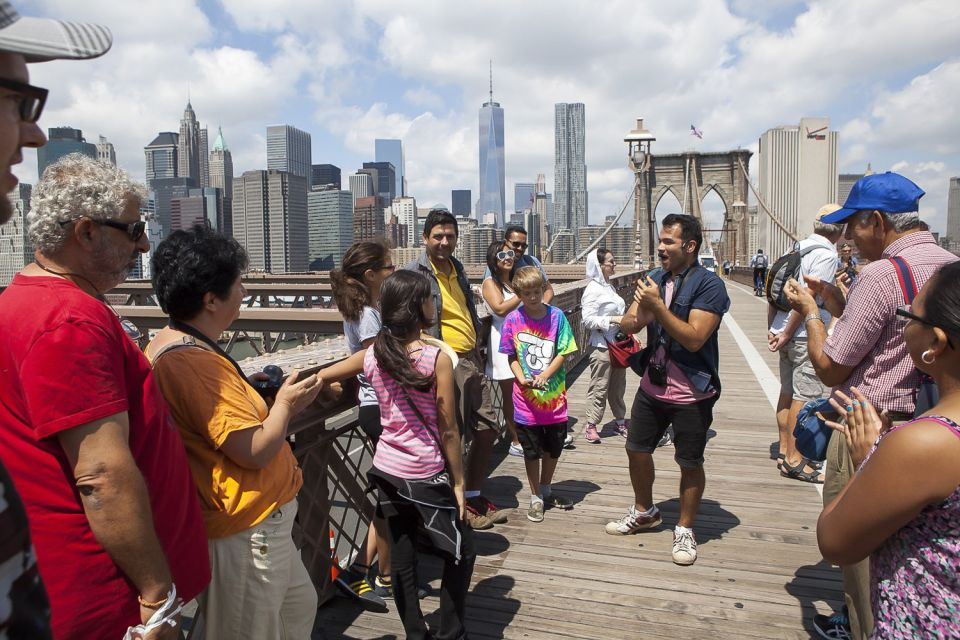 Bike Tours
Biking Manhattan is another way to get to know the City's past & present. Here are some well chosen guided bike tours, through areas where it's safe to go.
Bus Tours
Covering bigger areas then a walking or biking tour, you can take to bus to cross Manhattan & learn about:
Or go for the more general: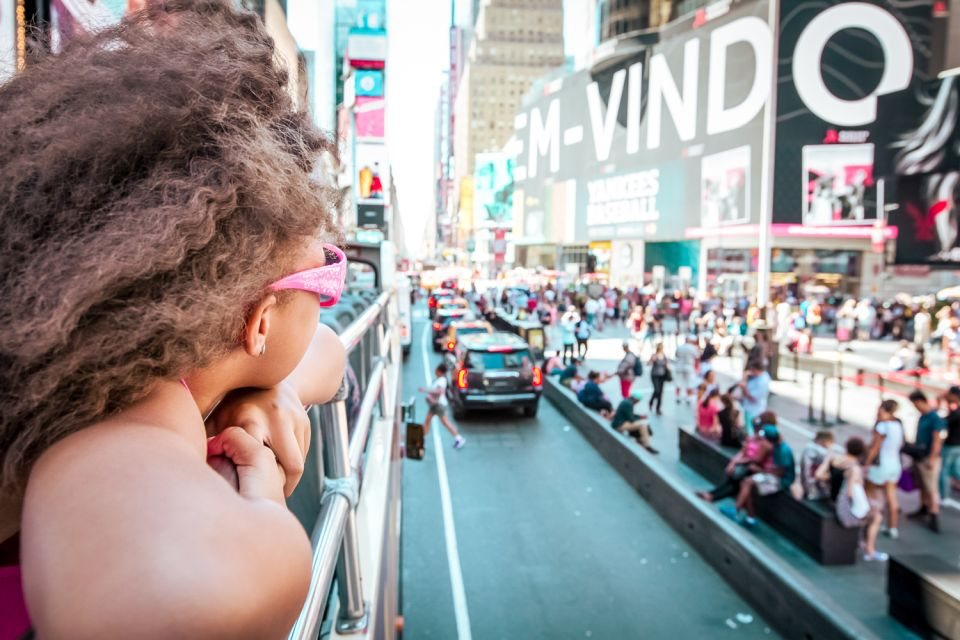 Cruises/Boat tours
And of course, there's the option to tour the tip of Manhattan on a boat. Getting to know the famous Statue of Liberty, Ellis Island, the Brooklyn & Manhattan bridges, while admiring Manhattan's unique skyline.
Helicopter Tour
Finally, there's the somewhat pricey, but spectacular helicopter tour above the city's skyscrapers. An unforgettable adventure!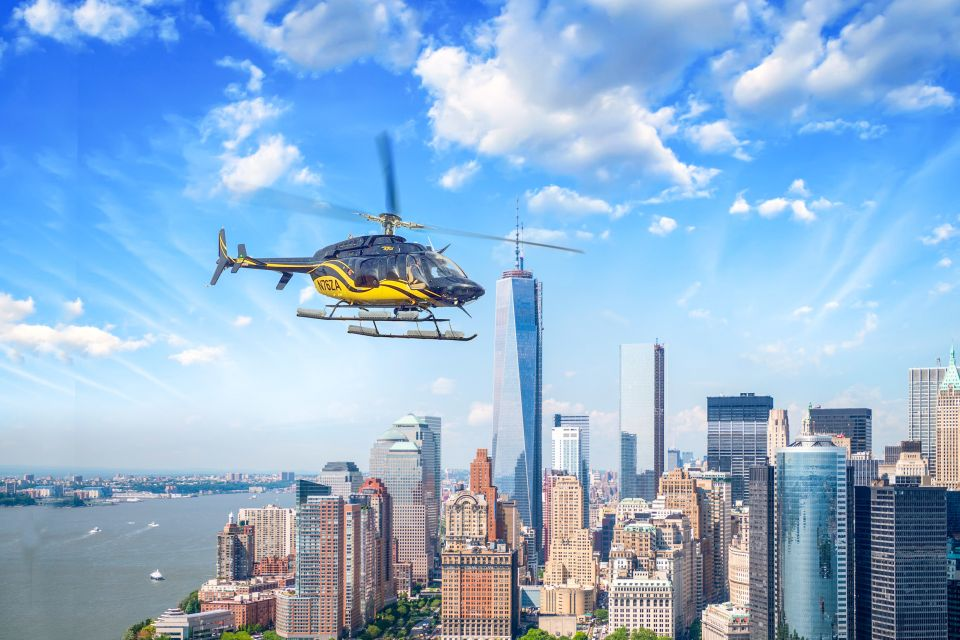 TRAVELTip: The only problem with this highly popular tour is that during the high season (July, August, September & the Holidays) it's harder to get tickets. So if you have your travel dates I'd recommend you to check availability as early as possible:
Escape & exploration games
Another fun activity (but maybe more for adolescents then for the younger kids) are the trendy Escape & Exploration games.
In an Escape Game participants have to complete certain tasks – alone or together with others – to be able to escape the room they are enclosed in (within a certain time limit).
To learn more, go to: 1-Hour Indoor Escape Game NYC
Besides this indoor game there are also many entertaining Outdoor Exploration and/or Escape Games. Games build around a theme or a certain area of Manhattan.
It's in reality an alternative way to learn more about the magical city of New York. Something your children can do on their own, as a group or as a family (all these games take from 1 to 2 hours max).
Click on their names to learn more: about these fun, affordable (!) outdoor challenges: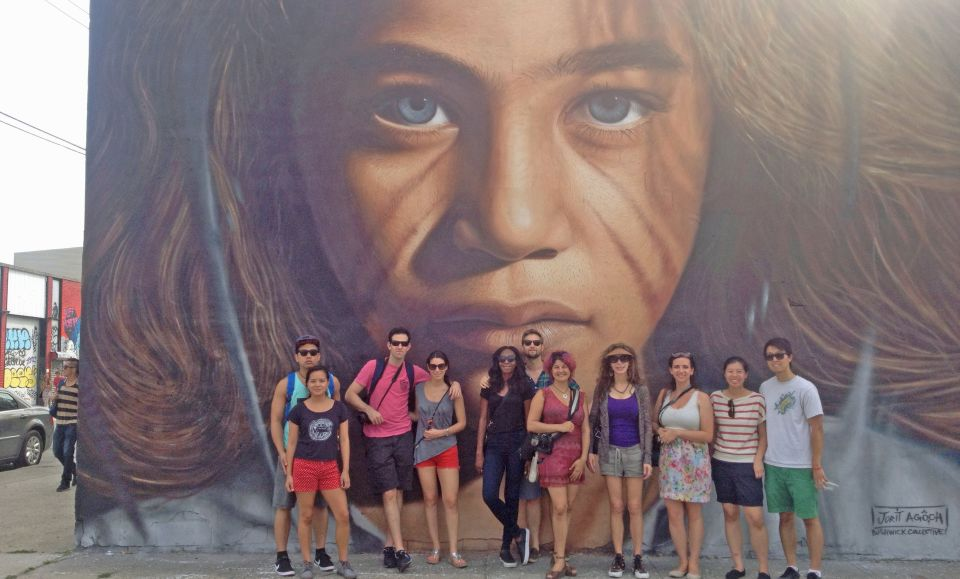 For the Sports fan
If you & your children are into Sports – that is, baseball and/or basketball – you can consider a:
Family Things to do in Manhattan: Take a break
Manhattan is an exciting place with many interesting & fun things to do as a family. Too many things really.
That's why it's important to Take a break once in a while. Not only referring to sleeping in your hotel or having a cup of coffee, a drink or a meal
The island – as well as the boroughs on the other side, like Brooklyn, Queens & the Bronx – is blessed with the most beautiful parks & squares. Busy for sure, but also perfect places to take a well deserved rest & let the world pass by instead of the other way around.
Central Park
Foremost Central Park, of course.
As you'll soon notice it's a perfect playground for the younger ones. But also ideal for a picnic. Or just to sit or lie down for a while & enjoy the scenery.
Alternatively, in Central Park you can enjoy:
Click on their names to learn more:
A visit to the Central Park Zoo (includes a introductory Fantastic Beast Walking Tour)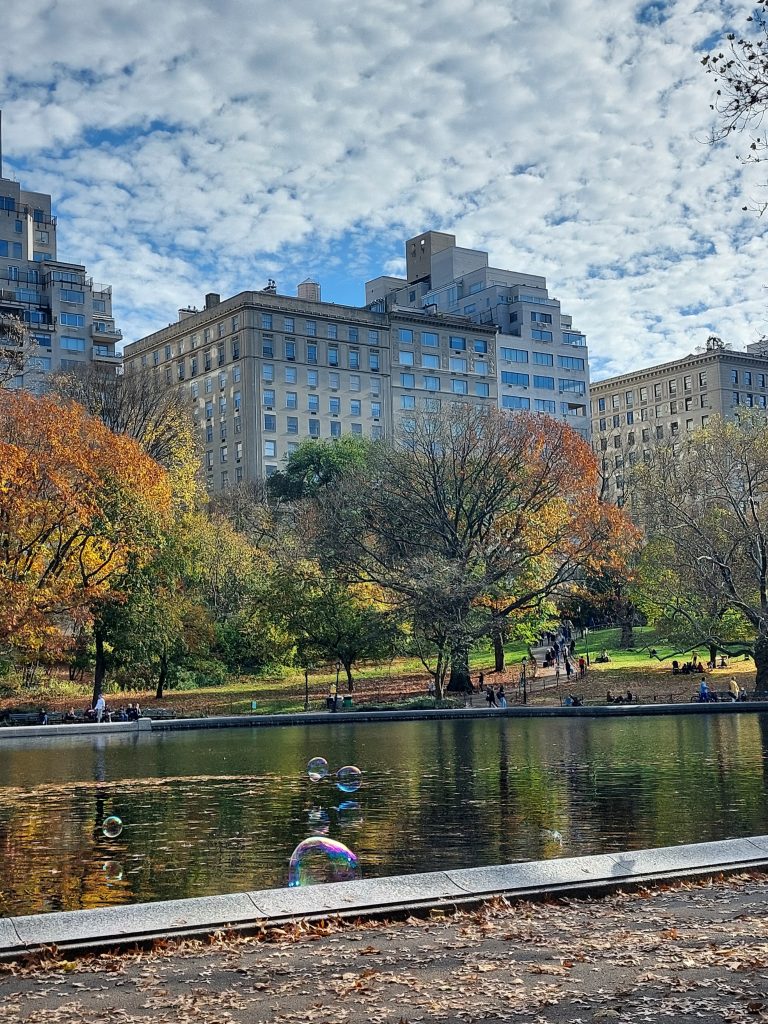 Other parks & squares
The more central Bryant Park is a good alternative to take a break. Or else, Battery Park, Times Square. Washington Square or Union Square. To name just a few. Places to hang around for a while, look at other people & your surroundings.
IMPORTANT WARNING: On the popular Times Square you'll find a lot of dressed-up TV & Movie stars – like Superman – who after posing with you for a picture, oblige you to pay them. Very attractive for the youngest children, but you'd better be warned.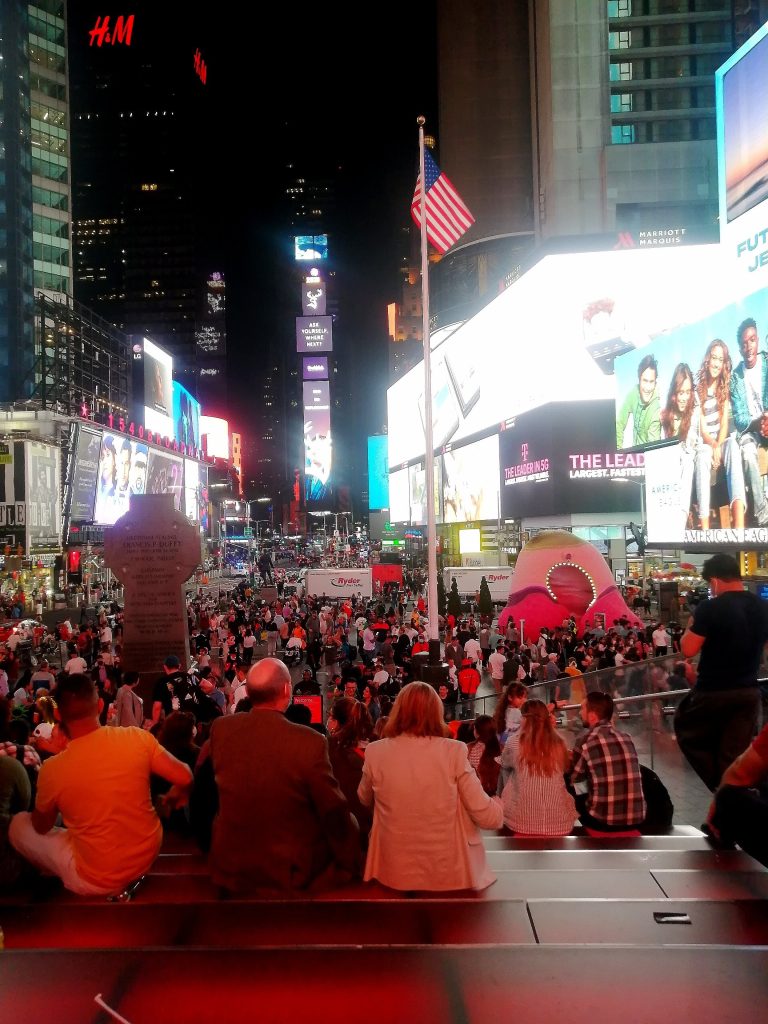 The High Line
The High Line is another spot in Manhattan to relax a little. Although you're expected to Walk the High Line.
The highline is actually a former elevated freight train track on the West Side of Manhattan. Walking the whole line takes about 30 minutes but there are many spots to sit down & take in the spectacular surroundings.
If you like, a visit to the High Line is included in the following: Chelsea & Meatpacking Food Tour.
Little Island
A special mention I'd like to give to Little Island (at Pier 55, not far from the Chelsea Market). An artificial island park which opened "its gates" just a few years ago (May 2021).
This artsy park – full of trees & plants, paths & lawns – is built on 132 pot-shaped structures called "tulips" suspended high above the Hudson River.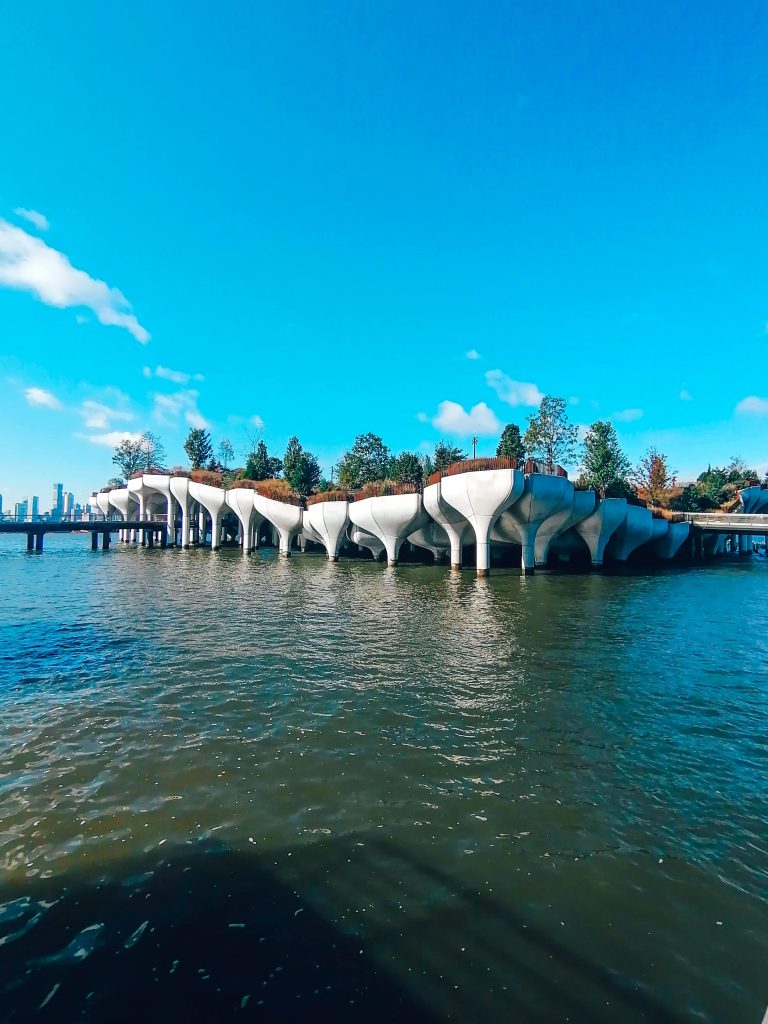 It's FREE to enter Little Island. The only time you would need tickets is if you want to visit a show at the small amphitheater which fills one corner of the park.
Family things to do in Manhattan: A show on Broadway 
Consider visiting a Broadway Show. Most of them are suited for children. Some are even destined for them, like:
Click on their names to learn more: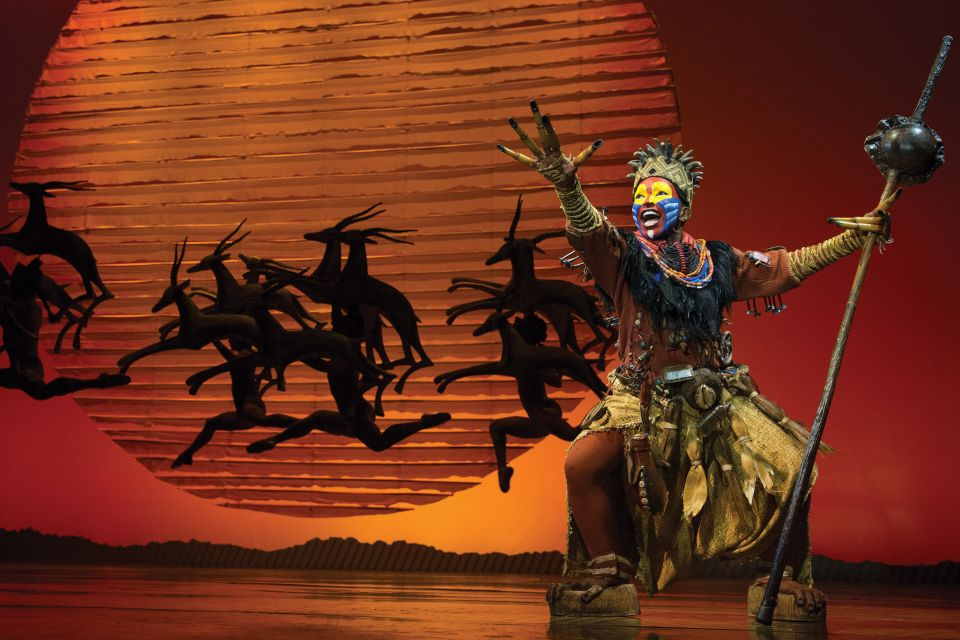 Shopping
And then for shopping. Besides the stores that fit your children's specific taste or hobby – like fashion or certain sports – Manhattan houses many stores specially for the younger ones, like (to name a few):
Lego Store (5th Avenue, opposite St.Patrick's, … and very near the FAO Schwarz Toy Store)
Candy Topia (32nd Street, near the Empire State Building)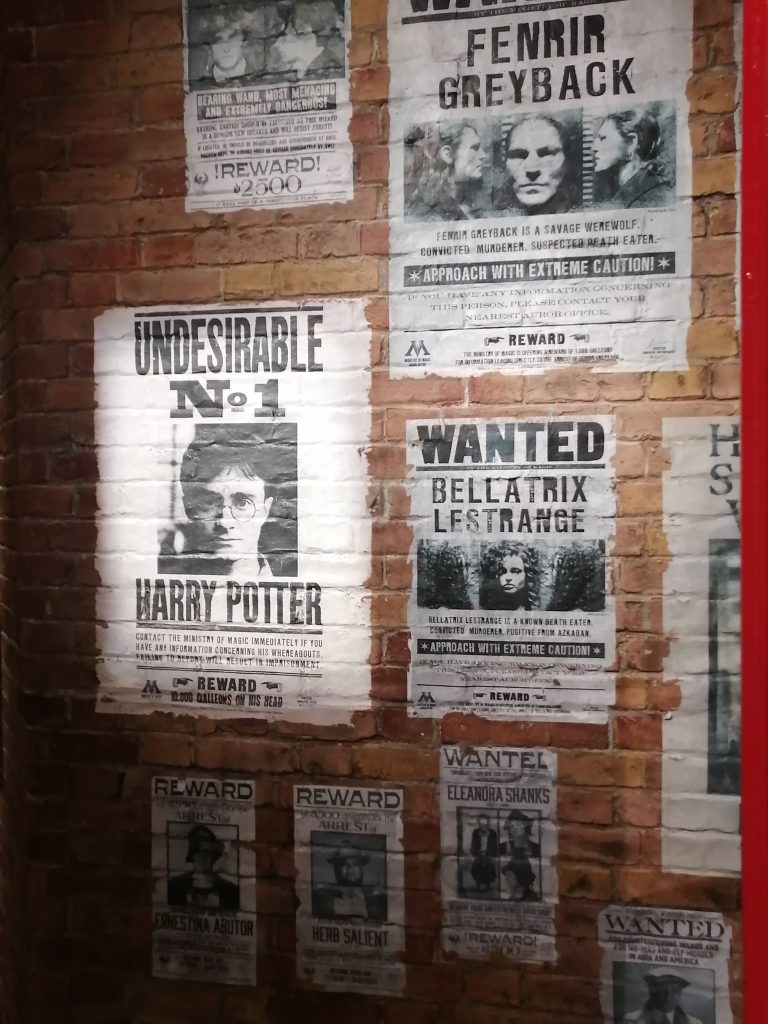 Outlet shopping near Manhattan
Another option is go on a Shopping spree at the famous Common Premium Outlet at Woodbury. Discounts in almost 250 stores full of well known brands, like Ralph Lauren, Calvin Klein, Louis Vuitton, Diesel, Gap, Nike, Adidas, Timberland, Tommy Hilfiger, and many others (Here's for: A list of Woodbury's Outlet stores).
As the outlet is out of town – 1 hour by car – you can think about a tour to the outlet, which includes transport to & from, but also a VIP discount e-booklet.
Click on the name to learn more about this shopping tour:
Family Visit Manhattan: Crossing over
New York City is actually composed of five boroughs. Besides Manhattan, there's Brooklyn, Queens, the Bronx & Staten Island. Although originally mainly used as living areas for people travelling to & from Manhattan nowadays all these areas have their own vibe, city center, as well as their own attractions for visitors to the City.
So, if you plan to visit or even stay in one of the boroughs – or maybe in the neighbouring state of New Jersey – it may be of interest to you to know about Things to Do for you and your family.
While in Brooklyn
After crossing the Brooklyn Bridge you can visit the Brooklyn Bridge Park with several playgrounds for the younger ones.
A very popular spot on the Brooklyn side to visit with your family is DUMBO – the Down Under the Manhattan Bridge Overpass. The perfect place to take some unique photos.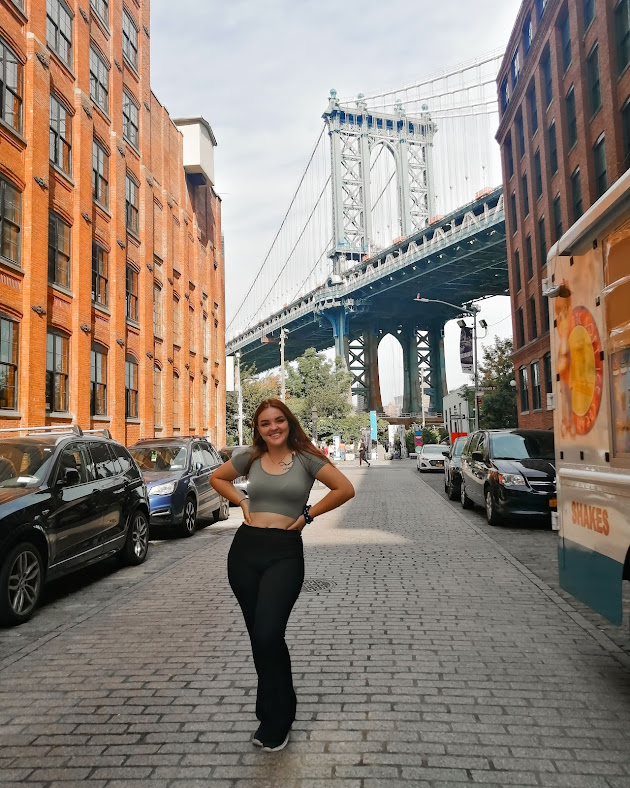 The Brooklyn Children's Museum (the oldest of its kind, founded in 1899 & ideal for the youngest ones amongst us).
Other things to do as a Family – while in Brooklyn – you may consider are:
Queens
In Queens you can visit:
which also houses – among many other attractions – the Queens Zoo &
The Bronx
Crossing over to the Bronx you'll find:
The Bronx Zoo, the biggest Zoo in New York State
Staten Island
Staten Island also has a lot to offer for a family. Amongst the attractions, you'll find:
New Jersey
Finally, in the neighbouring state of New Jersey the biggest attraction by far is:
The American Dream Mall/Nickelodeon Indoor Theme Park, which combines shopping, fun & entertainment for all ages (ice skating, a water park, aquarium, Legoland, Roller Coasters, Ferris Wheel & much more). Located under 10mi/15km from Manhattan).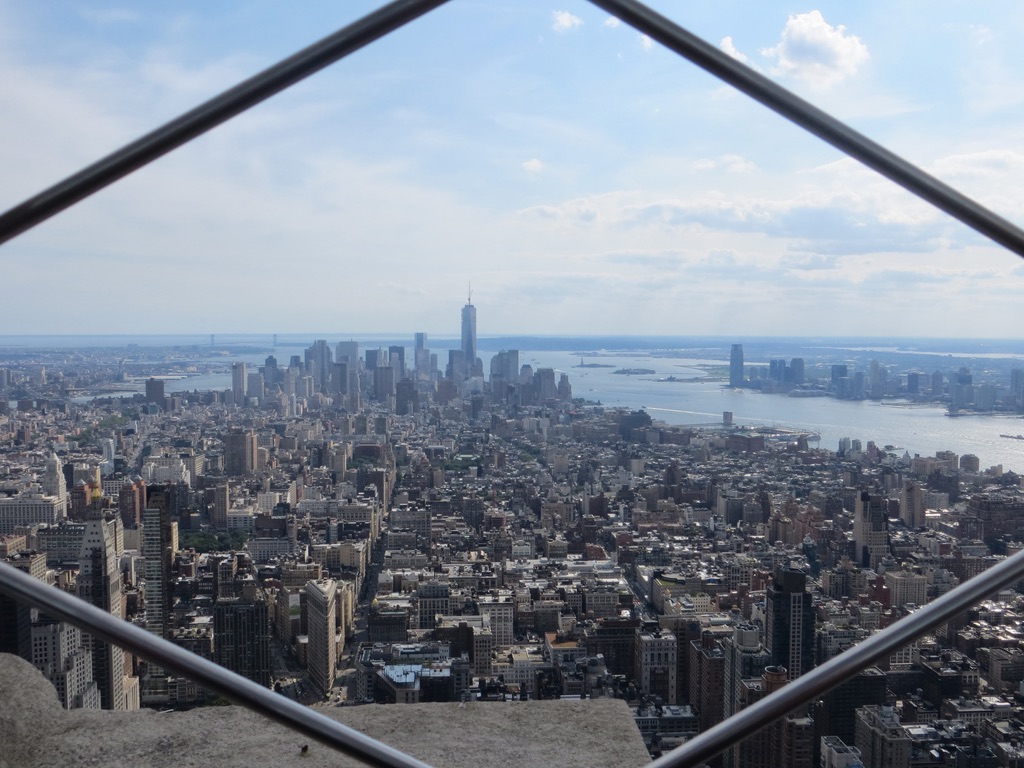 TRAVELTips: Buy a City Pass or Tickets as a Family?
Some of the attractions mentioned above are included in the City Passes. For others you have to buy Individual Tickets.
The most popular passes for families are the Sightseeing Pass or the Go City Pass.
Click on the name to learn more about a particular pass:
Be it the Sightseeing Flex Pass, in which you can choose between 2, 3, 4, 5, 6, 7, 10 OR 12 attractions (from a list of over 150 Things to Do).
Or the Sightseeing Day Pass, in which you can choose between a 1, 2, 3, 4, 5, 6, 7 OR 10 day-pass, and visit as many attractions as you want (from the same long list of Things to Do in Manhattan).
Alternatively, you can choose one of the GoCity Passes:
The Go City New York All-Inclusive Pass with which you can choose between 1, 2, 3, 4, 5, 7 OR 10 days, and visit not only the attractions offered with the Go City Explorer Pass, but also some exclusive ones which are only available for owners of the All-Inclusive Pass.
* TRAVELTip: The NY City Pass which offers the most Things to Do for a family on Manhattan is the Sightseeing Pass. More fun attractions, tours, museums, boat cruises, escape & exploration games. Besides that, this Pass also offers special discounts in certain shops & restaurants.
Finally, in the case you only stay for a short while, or don't plan to visit many attractions there's the option to buy Individual Tickets.
TRAVELTips: Getting Around
Short notice on Getting Around in Manhattan & around.
The island of Manhattan itself is too big to be able to walk to every attraction you've chosen to visit. You depend on (public) transport.
Travelling with children doesn't mean you're obliged to take a taxi all the time. The subway is ideal for them too. Fast, generally safe & sometimes even fun being part of the life underground.
* IMPORTANT to know: Children under 44 inches/ 1,12m get a free ride on the subway. 
To learn more about transport, click on: Getting Around in Manhattan & around (which is part of a much larger General post on Manhattan, New York).
* Mentioned General Post on Manhattan also includes other TRAVELTips, like for example on:
Family Things to Do in Manhattan: A conclusion
So if you're alone, with adults or kids… there's lots to do for everyone in Manhattan, NY & around. Young & old.
Just don't be afraid to include attractions you prefer yourself. Besides being interesting, museums can also be fun. Surely, the interactive ones like for example the Intrepid Sea, Air & Space Museum.
And most of them are included in the all-inclusive passes, like the NYC Sightseeing Pass.
Let's face the facts. In many ways Manhattan is like an enormous playground with lots of interesting, but also many fun things to do as a family. Entertainment at the highest level.