Travel to Ecuador, or not to trav….? That is the Question!
Travel to Ecuador? Yes or No?
Are you kidding. Yes, … Yes, of course, you have to visit Ecuador. The small Andean country is one of the most beautiful in the world. Not only because of it's endless nature & diversity, as presented in my Introduction to Ecuador. Also because of it's peacefulness, easy going vibe & friendly people everywhere.
Why then, is it one of the least visited countries in the region?
That's a question we – as Dutch residents for almost 30 years – ask ourselves all the time. As well as many visitors who we met in the past and visited our hotel and/or restaurant.
Reasons why many people don't travel to Ecuador (yet!)
In the first place: Most people have never heard of Ecuador.
Secondly: As a consequence, more travellers vist the neighboring countries Colombia & Peru. Mainly because both these countries know how to sell their country and biggest attractions. Particularly, Cartagena & Medellin in Colombia's case. Cuzco & Macchu Picchu, when considering Peru.
Thirdly, and most importantly, the Ecuadorian government up to now doesn't seem to

know how to promote their country. They know how beautiful & peaceful it is, but have no idea how to "sell" the country's uniqueness to the curious adventurer.
But…
Well, you could say, Ecuador includes the Galapagos Islands. Isn't that so?
True! But somehow the Enchanted Islands are so far away from the mainland (1000km/over 600 miles), that many Island visitors consider them as another country. Resulting in tourists traveling to the Galapágos Islands without visiting Ecuador's mainland-attractions.
Wrong!
Wrong, because the mainland hides many attractions. Besides the Historic Market of Otavalo & many Things to Do around our friendly residence, I can name a few more:
Off the top of my head: Quito, Papallacta, Mindo, Parque Cotopaxi, Mount Chimborazo, the Quilotoa Crater lake, Baños, Ingapirca, Vilcabamba, Guayaquil, the Amazon, the Coast.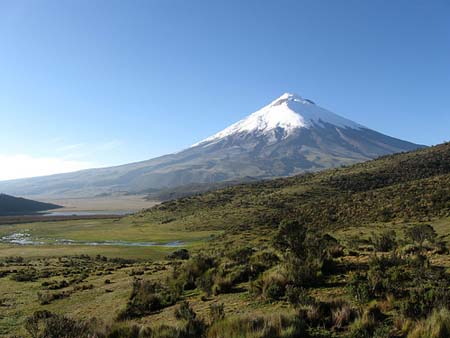 .
Yes-Reasons to visit Ecuador
Let's make a quick list of the main reasons to travel to Ecuador:
Diversity (four worlds in one) – Amazon- Andean highlands – Tropical Coast – Galápagos Islands
Accessibility (A small country, provided with good roads. As a consequence, you can wake up on the slope of snow-covered Chimborazo and dive in the Amazonian Napo-river in the afternoon in one single day… Easily… And that's just One Example.)
Safe (Ecuador is safe, even in the bigger cities like Quito & Guayaquil. Of course, you always have to be careful & watch your belongings, but that's a worldwide problem.)
Friendly, easy-going people. Relaxed atmosphere. (Maybe the only exception: Traffic…. Many Ecuadorians never learned to drive… no joke)
Affordable (Generally prices of hotels/restaurant and certainly transport, entrance fees and tours are moderate. But, considerably higher on the Galápagos Island).
No-Reasons to visit Ecuador
Exactly, there are No reasons to NOT visit Ecuador. As many former visitors can confirm. Just ask around. Surely, you can find one lucky friend, neighbor or family member who already visited this unique Andean gem. If not, you're the first to tell them.
Visit … Yes or No?-segment
So many positive, favorable reasons to visit Ecuador. So many things to do, unforgettable attractions spread all over this beautiful country. And that's exactly where my next blog-segment starts.
Many visitors of our Hotel/Restaurant ask us for Tips to visit certain attractions besides Otavalo.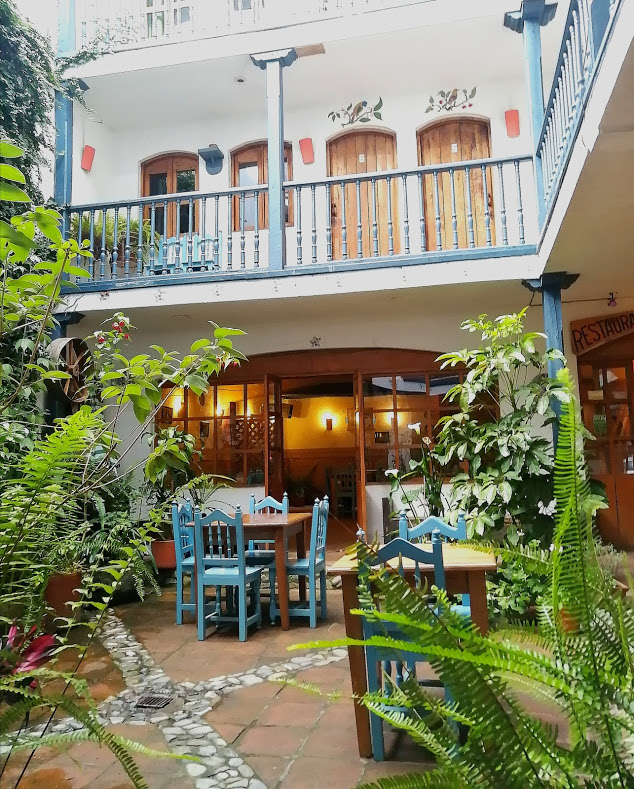 Is it worthwhile to visit the capital Quito?
Would it be best to visit the Cotopaxi or the Chimborazo?
How about Cuenca?
Is Mindo nice?
Where to go, if I want to visit the Amazon?
Or is it preferable to head for the coast instead?
If so, tell me where do I find the nicest beach?
Logically, these are questions asked mostly by people who travel to Ecuador without a preconceived Travel plan. Filling in their journey day by day.
Generally, this doesn't mean they don't have an idea of the main attractions & things to do. They do, but just didn't haven't decided yet where to go exactly and want some advice. Not only if they should go to a certain place or not, but also how long to stay.
So, that's what I'm gonna do for you. Put the most attractive destinations in a YES/NO post, naming – in my opinion – the Pro's and Con's.
After which you decide. Hope you enjoy the (preparing) journey.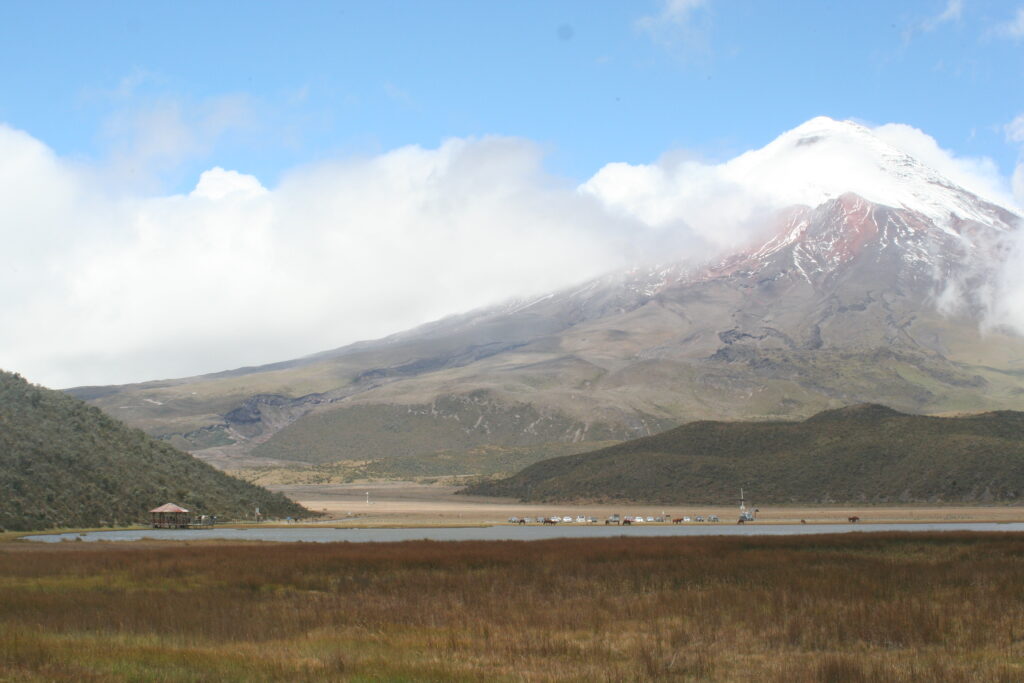 Question segments:
Click on the name to know the Pro's & Con's of your next destination…. or not
Papallacta: Thermal hot springs… Yes or better No?
Quito: Another Big Big Capital…. Yes, or better No?
Chimborazo/Cotopaxi: Which one to choose, or visit both?
*****
.
For an overview of all travel posts of my blog, go to: the Home Page.
Final message, for fellow travel writers & bloggers: TravelPayOuts is a global integrated affiliate program focused exclusively on travel offers. If it works for me, it will probably work for you too: TravelPayOuts.