I'll start this broad section "History of Europe book review" with reviews on 4 good reads. Two 5 star and two 4 star reviews.
The latest book reviews include two biographies. One about Felipe II of Spain. The other one about Napoleon Bonaparte. Furthermore, an interesting book about Napoleon and his relation to Russia. And finally a book review on a hard to define but fascinating former region of Europe, Lotharangia.
As you could read in the Introduction to my "Armchair travel"-section, I am a non-fiction reader & writer. My personal Top 10 gives you an idea of the kind of books I prefer (includes a book review on every book). For a complete list of books read, go to Goodreads.
Book review History of Europe, nr. 1
Parker, Geoffrey, Imprudent King: A New Life of Philip II, 2014, Yale University Press, New Haven. 978 03 00 19653 5
5 stars
.
After reading the marvelous biography Emperor, a new life of Charles V, 2019, by the same author, I wanted to read the book he wrote about the son & heir to the throne, Philip II. Both books bought during my last Visit to Spain in the summer of 2019.
Like the book about his father, a great read. One of the best books I have ever read actually.
A complete biography, a life from start to finish. Not only concerning Philip's political life or the many wars he fought, but also his personality & family life. A book full of details, resulting in more than a thousands pages of reading material.
For some people this may be too much, but I love these kind of books. The ultimate biography of… ! The only disadvantage of these books is that after finishing them you probably stop reading biographies about that person, because you've already read it all.
The Dutch connection
Comparing the two books (see my review on the Biography of Charles in My Personal Top 10 there are many similarities between father and son, However, I liked this last book a little better.
Mainly because Philip's archenemies were the Dutch. As a consequence, although Philip fought wars all over Western Europe, many acts described occurred in my country of birth, the Netherlands. That is, the northern & southern part of the former Netherlands, in a time when Holland and Belgium were still united.
Although I was born in the Catholic South of "Holland", I somehow also consider the Calvinist liberator of my home country a hero. William the Conqueror, aka William the Silent – a former ally & assistent of Philip II – is our "Vader des Vaderlands, the Father of the Fatherland.
Charles V vs. Philip II
The biggest difference between father & son probably was the way they fought their wars. Charles V, who was born in the Belgian city of Gent, was always moving around within his European empire. While Philip mostly stayed in his country of birth, Spain. (Note: A country that didn't have a Royal seat, until Philip decided for Madrid as its capital in 1561.)
Both kings were very religious, but Philip was a fanatic. Where his father showed a certain diplomatic tolerance to other religions – even the protestants – Philip would not. He wanted to fight the "heretics" until his last breath, convinced that God was asking him personally to defend Catholicism with all his power. Resulting in many tactical errors, strong opposition, random executions and expensive wars (Note: Mainly financed by the riches of the American colonies).
Back to the Dutch rebellion. Philip's fanatical, inhuman persecutions, instead of soothing the Dutch or make them fearful, infuriated them. In other words, motivated them ever more to resist the Spanish dominence. The conflict between the two countries would outlive Philip's death (1598), but eventually lead to Dutch independence.
Again, a superb book that caused a minor change in my recently published Top 10. Ironically son Philip anew replaced his father on a "modest" throne – Philip at the moment officially occupies #10, Charles moves on to #11.
Both books are available in English & Spanish.
Book review History of Europe, nr. 2
Winder, Simon, Lotharingia – A personal history of Europe's lost country, 2019, Farrar, Straus and Giroux (NY). ISBN 978 0 374 19218 1
5 stars
.
When looking for a perfect word to express my opinion of Lotharingia, I came up with the Dutch "Spraakwaterval". Literally this means, "a Waterfall of Speech", but as this isn't a common English expression I had to find a better translation.
I found "Motormouth", meaning "a person who talks quickly & incessantly". That covers it for me, although I don't like the word very much. "A Waterfall of Speech" is much better, and it wouldn't surprise me if it was an "Lotharingian" invention, Burgundian to its core.
More importantly though is that I use "Spraakwaterval" in a positive sense. Winder's book is one of the best books I've ever read. I know, I repeat myself when you've already read the earlier "History of Europe" book review on Philip II of Spain, but it's true. It really doesn't happen to often, but I had the honor of reading two "Best books" in a row.
That said, what an experience to read Lotharingia. The author's knowledge of this undefinable European region – never a well defined nation, but described as "an area between France and Germany" – his enthusiasm, his passion & his humor are infectious (Note: I generally don't like too much jokes in a historical nonfiction book, but Winder doesn't exaggerate and shows class).
The author doesn't stop. He tells the history of Lotharingia in a chronological order, from earliest times until … almost today. A history full of princes, damsels, castles, known & unknown places, rivers, churches, monasteries, monuments, statues, paintings…
Another Dutch connection
As with the former "History of Europe" book review, I have to admit that my opinion is influenced by the fact that I am from the area mentioned – I am a Lotharingian. I was born in the South of the Netherlands, in the capital of the province of North Brabant, 's-Hertogenbosch, the birthplace of the painter Hieronymus Bosch.
Note: 's-Hertogenbosch or "Den Bosch" was founded in 1185, not in te early 13th century, .. a small correction.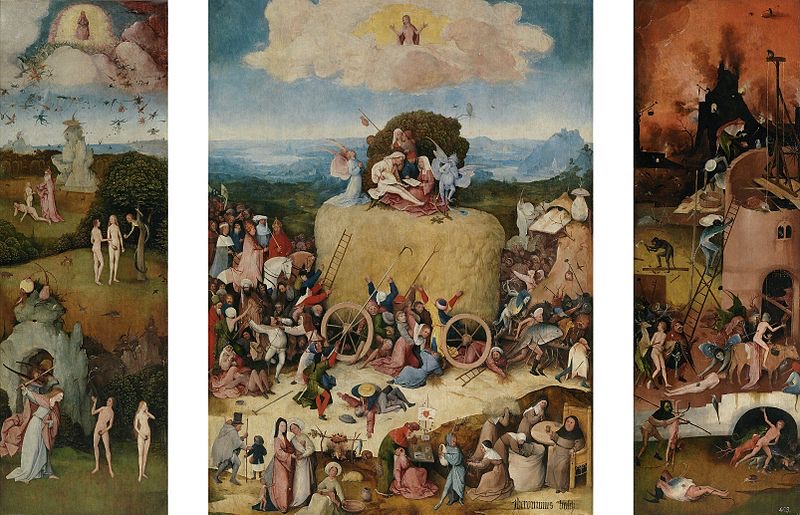 Better than before, I now understand why "we" – in the smaller European "countries" like the Netherlands, Belgium, Luxembourg & Switzerland – always had to be careful not to get swallowed up by the bigger ones next door. France, England, the Habsburg empire, the German federation of kingdoms, principalities, duchies & what not, were always on the lookout for more. Simultaneously we functioned as buffer-states between them, always at stake in the European "Balance of power"-game".
That fact made me part of the story. Simultaneously I asked myself sometimes if a reader from another country would feel the same enthusiasm for the book? Even I, occasionally, lost myself when reading about an unknown part of Lotharingia. Lost between all the princes, the damsels, castles, known & …
Overall however, Winder's book is interesting! And judging by the response to his earlier books, already popular enough to answer the above question favorably. As I am sure to read more books written by him.
Besides the English version the book is available in Dutch. I discovered this just recently. Great! Because if not, I was going to recommend a Dutch translation, besides French, German and other languages.
Book review History of Europe, nr. 3
Adams, Michael, Napoleon and Russia, 2006, Hambledon Continuum (London/NY). ISBN 978 1 85285 458 8
4 stars
.
If there's one man that has lend himself to a real book industry, it's Napoleon Bonaparte. Not only because of his important role in European, or if you will World History. Also because of his personal life.
First of all, the man was a great military leader. Something nobody can deny. Even the people that hated him, had to acknowledge that fact. Besides that, Bonaparte was a highly romantic figure. A dreamer with his own insecurities.
Although some compare Napoleon with dictators like Hitler & Stalin, I disagree. Certainly, the man conquered a big part of Europe, and controlled everything and everybody, but he also spread new ideas within the conquered territories. Ideas that in the end would serve the common people, providing them with certain political rights & freedoms.
It's also true that Napoleon lost many ideals along the way. However, that doesn't mean that his many followers – who handled his image after his death & through time – carried them on.
Napoleon Bonaparte – Liberator of Europe?
I myself am convinced that without Napoleon, the process of democratization, as well as the fight for universal human rights, would have taken much longer. He wasn't personally involved in this process, but indirectly – through his political inheritance – he was.
During his own lifetime he put enormous pressure on the European monarchies. In the first place in his "homecountry" France, where the monarchy had "absolutely" grown out of proportion. Not only because of the long reign of Louis XIV (1643-1715), but more so because of the Sun King's incapable offspring.
Although the Bourbons had a short comeback after Waterloo, it all ended soon thereafter & for good. You can argue if it was the French Revolution (1789) or Bonaparte who finally ended the monarchy, but both certainly accelerated the process.
One of the main reasons Napoleon had so many enemies was just that. All the Royal families and their blue-blooded friends – in Britain, Russia, Spain, Austria, Prussia, as well as all the smaller German states – were afraid of his Republican ideas. More so, after the "Corsican ogre" started to win battle after battle.
Napoleon and Russia
The book written by Michael Adams concentrates on the relation between France & Russia. According to Adams, most books – certainly the ones that are written by British authors – conclude that the Brits ended Napoleon's reign of Europe.
Adams however, although also British, is convinced the Russians were the real winners. They turned the tide. First of all, their tsar Alexander. A conviction the author uses as a starting point and constantly tries to proof with serious arguments.
Although I think he's right in many ways, it sometimes seems he's only and too often trying to demonstrate he's right. That's maybe also the reason why he uses too many ifs in his work. If Napoleon hadn't made that choice. If that general hadn't been there in time. Or if the tsar had chosen to… Sometimes interesting, other times just too much.
All in all, I enjoyed the book and would recommend it to all those interested in European history and especially Napoleon Bonaparte.
Available only in English!
Book review History of Europe, nr. 4
Dwyer, Philip, Napoleon – Passion, death and Resurrection, 1815-1840, 2018, Bloomsbury Publ. (London/Oxford/NY…) ISBN 978 1 4088 9175 9.
4 stars
.
Dwyer's biography about Napoleon Bonaparte begins just were the former "History of Europe" book review ends. At Waterloo.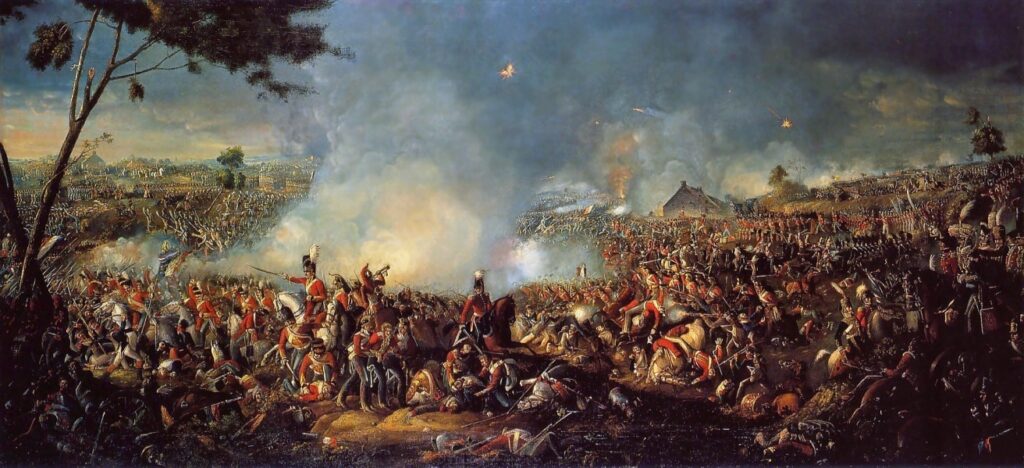 After his defeat at Waterloo Napoleon went to Paris. After concluding that there wasn't a way out without a devastating battle in & around the French capital, he travelled to the coast and handed himself over to the British. Surprisingly so, because the Brits were his archenemies.
Instead of providing him an exile in England, they decided to send him off again. Not to the nearby island of Elba, but one further away. An island between Africa & South America – St. Helena.
The first part of the book concerns Napoleon's stay on St. Helena. Somehow, for me, Napoleon's exile-years there (1815-1821) are as fascinating as his earlier life. The Great Emperor on a small island in the middle of the Atlantic. Nowhere to go, only to heaven.
The second part tells the reader how "Napoleon" was treated after his death. How his image changed over time. Although the Bourbon family initially tried to destroy his popularity, they didn't succeed. Soon they discovered that Napoleon was as much part of the French history as the Bourbons themselves.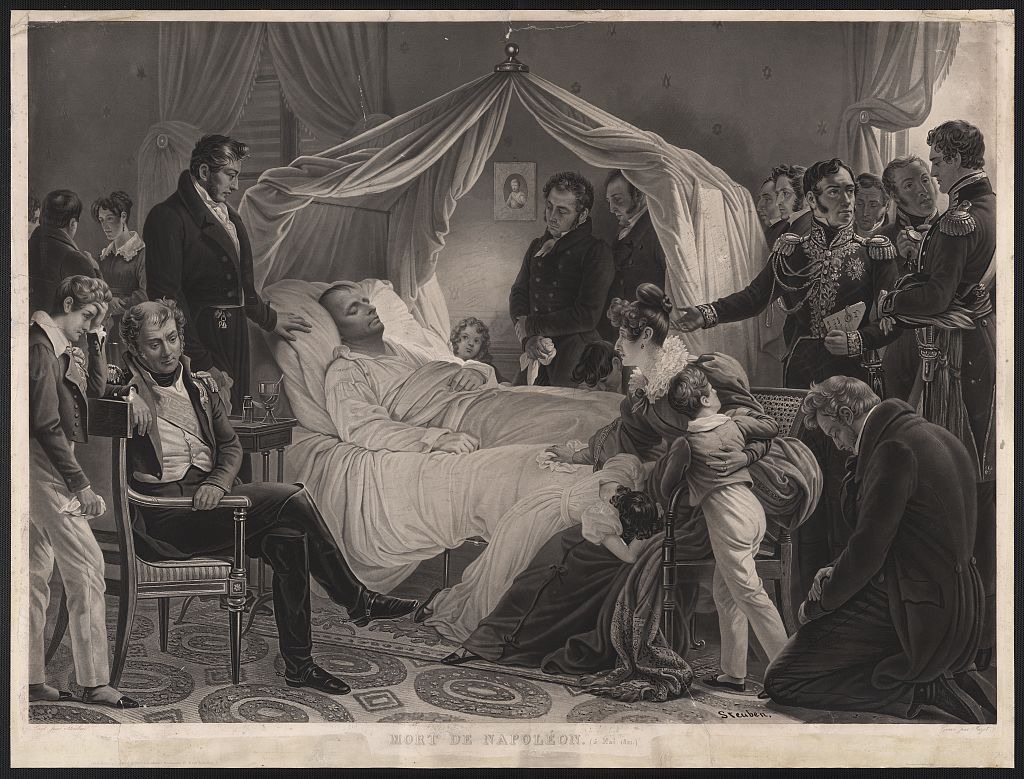 Reburial of Napoleon Bonaparte
After Napoleon's death Allied forces thought it best to bury him on St. Helena. Mainly to avoid creating a martyr's grave in Europe. Then after a few years more and more people started to request a reburial of their former emperor in France.
Ironically it were the Bourbons that decided to bring Napoleon back in 1840. Trying to use the event for their own political purposes. Not a succes either, because after Napoleon's remains arrived on the coast, thousands upon thousands gathered to receive him along the long road to Paris, yelling his name in glory.
The reburial is just one example of how lost historical figures can be treated over time. Their image often depending on the political wind that's blowing at the time. As well as who has written his story down, when & why?
For that reason it's always hard to figure out who the main character in a biography really was. In this case, the real Napoleon Bonaparte.
Criminal vs. Martyr
Napoleon was already aware of this phenomenon during his lifetime. During his exile on St.Helena he worked on his future image permanently. For example, by dictating his autobiography. Converting himself from a "political dictator" or "war criminal" – definitions the Allies had reserved for him – into a victim. Napoleon decided he was a martyr, as was Jesus Christ.
I have to admit, I lost myself a little bit in the second part of the book. Where the first half had been interesting and personal, the second was sometimes dry, almost too academic in parts. A fact that doesn't imply I wasn't interested or disagreed with the author's vision.
Finally, this book is the third & last volume in a serie Dwyer wrote about Napoleon. I read & enjoyed the first two volumes as much as the last one.
Dwyer, Philip,all 3 volumes:
(1): The path to power (2008), ISBN 978 0 300 15132 9
(2): Citizen emperor – Napoleon in power (2013), ISBN 978 0 300 16243 1
(3): Napoleon – Passion, death and resurrection, 1815-1840 (2018), ISBN 978 1 4088 9175 9.
You may think, the Ultimate biography of Napoleon, ….. but forget it.
Only available in English.